Coming Along Nicely!

Weekly Water Temperature
This past week has helped us with some water temperature and the extreme East and extreme West ends of the lake are getting into that low 70's temperature range by early afternoon.  The southern bays are starting to touch that level as well.  Some of the small bays, i.e. Doc Hagen's, are lingering in that low to mid 60's area but they too are coming along nicely.  Thunderstorms and wind today and tomorrow may stall things a little but the way temperatures sit right now, they are very conducive to turning a day of fishing into a day of catching.

Water Clarity
Aside from some massive mud lines created from the high winds lately, we have seen some good signs in the water clarity.  Just a little stained and clouded enough to create a very fishable condition.  Some of the lingering cold water areas are a little clearer than we usually like but those will stain up here pretty good over the next few days.  Overall, most of the lake is in a very 'catching' condition.

Weed Bed Status
Most extremely shallow cat tail beds are thriving and those second, intermediate level cat tail areas are starting to emerge, creating a sort of double pocket to pitch into.  That pocket between beds can be really good for both wind changes and for slip bobber fishing.
Some green water is starting to show up creating a very fishable 'stain.
The only troublesome weed conditions we have seen is some floating moss areas.  Howard's bay seems to be having this problem.  There are still fish in there but any fishing technique requiring a pulling of the bait results in weed/moss fouled hooks.  About the only way to fish it is with a stationary set up such as lindy's or bobbers.
Those 6-8 foot shelves are also starting to produce some grassy weeds.   Those are the weed beds that will produce our first signs of Perch for the summer and the faster they emerge, the faster a guy can get in there and pull spinners along them or bobber their edge with a part of a worm or minnow to strike a Devils Lake Gold Mine.

From Yours Truly!
I hate the NBA!
Seriously, that's not basketball.
At what point in the basketball rules process did they proclaim that you don't have to dribble anymore, MY GOD!
Aren't these suppose to be the greatest Basketball players in the world.  Shouldn't they have a higher standard of skill level, not a lower one.  The NBA has gotten more in line with the WWF of the late 90's.  Sports Entertainment, not Sport.
I grew up watching Michael Jordan.  He put me in awe.  The things he did on the Basketball court were unbelievable.
Watching Lebron James makes me want to puke!
There is more crying and acting in the NBA right now than on 'The Days of Our Lives".
Greatest Basketball Players on Earth?  Yet can't make 50% of their free throws?  Your kidding me right?  Any 3rd reserve on any Class B high school team in North Dakota can make free throws at a better than 50% clip.  Maybe if they practiced their flopping and crying less and worked on their free throws more, a trip to the charity stripe wouldn't be comedy hour anymore.
SHEESH!
Give me a break.
About the only NBA player I even remotely enjoy watching is Steph Curry, and that is just because of his smooth stroke and uncanny ability to shoot the basketball.  I played in high school and liked to shoot.  Ok, I liked to shoot A LOT.  I truly appreciate someone that can stroke it and I think Steph Curry is right up there with Larry Bird as one of the all-time great pure shooters.
I can't bring myself to watch an entire game though.  It is just not basketball.  Give me a high school game on BEK or a college game on ESPN2 before you give me the drivel that the National Basketball Association is trying to pawn off as basketball.
My 2 Favorites
I enjoy watching the Minnesota Wild and will watch the NHL playoffs until they are eliminated.  Those guys are tough, almost as tough as NFL players.
ALMOST!
However, NFL has 1 game a week for a reason, it takes a week for the human body to recover, at least partially, from the collisions on every play in football.
The NHL is physical and has some big hits and collisions, but not on every play.
The NHL and NFL are my 2 favorite professional sports right now.  Maybe, just maybe, if the Twins can remain relevant into August I'll start paying attention, but I'd rather not watch a 123 million dollar player hit into 18 double plays in a 9 inning game.
That's my sports rant, I know it's not about fishing but fishing is sport and with the conclusion of the NHL and NBA season, I had to get that off my chest.
NFL training camp can't come quickly enough.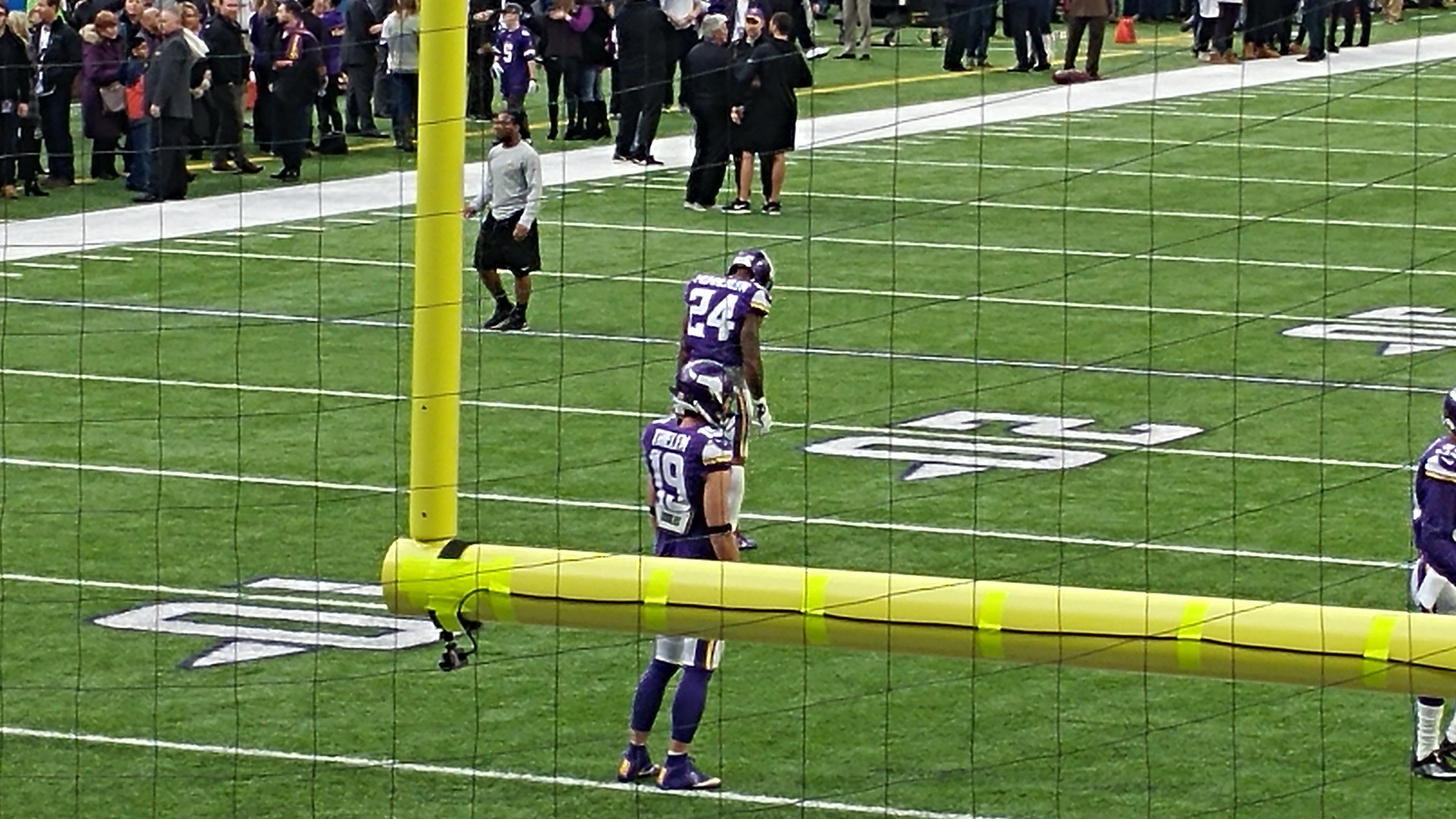 SKOL!
Good Luck Out There.
Hold On To Your Rod…
And…
CATCH MORE FISH!!