Wind Wind, Go Away, At Least A Little Bit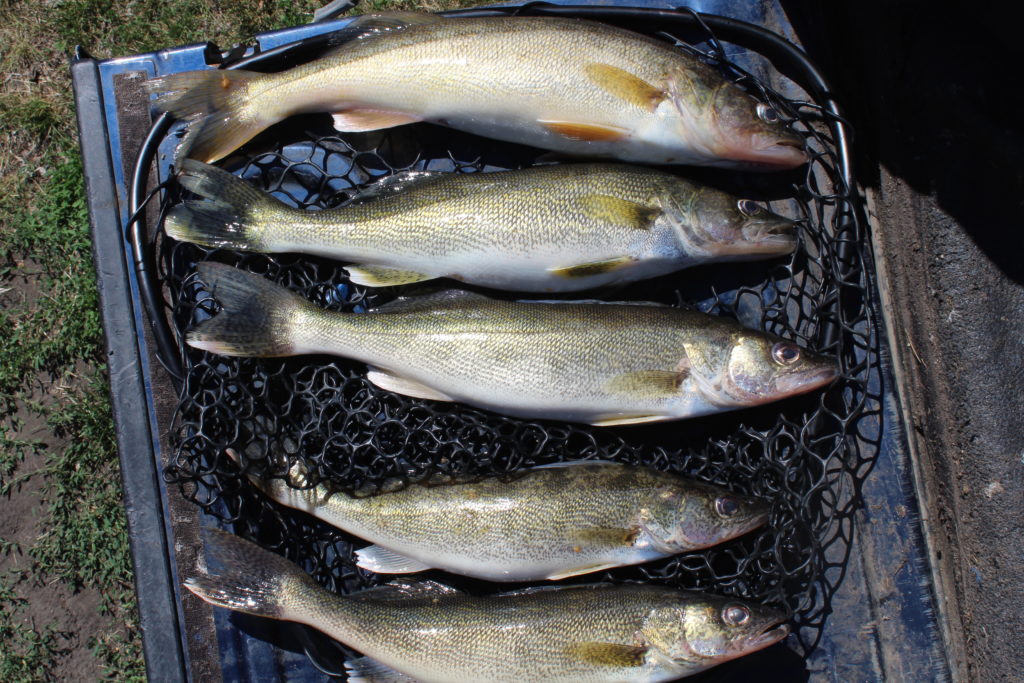 A little wind is good, a lot of wind is not so much.  We have had an abnormal number of 20+ mph wind days here on the Big Devil the last month.  Add to that, on some of the days, that strong wind abruptly changes, and it can make for some tricky fishing.
Sunday, we had just gotten it figured out and found some active fish on the face of a weed bed when…
you guessed it-
Wind switch!
Our bite died and we were off looking  for some more.  Such is the life of a Devils Lake fisherman.
Transitions Are Occurring Now!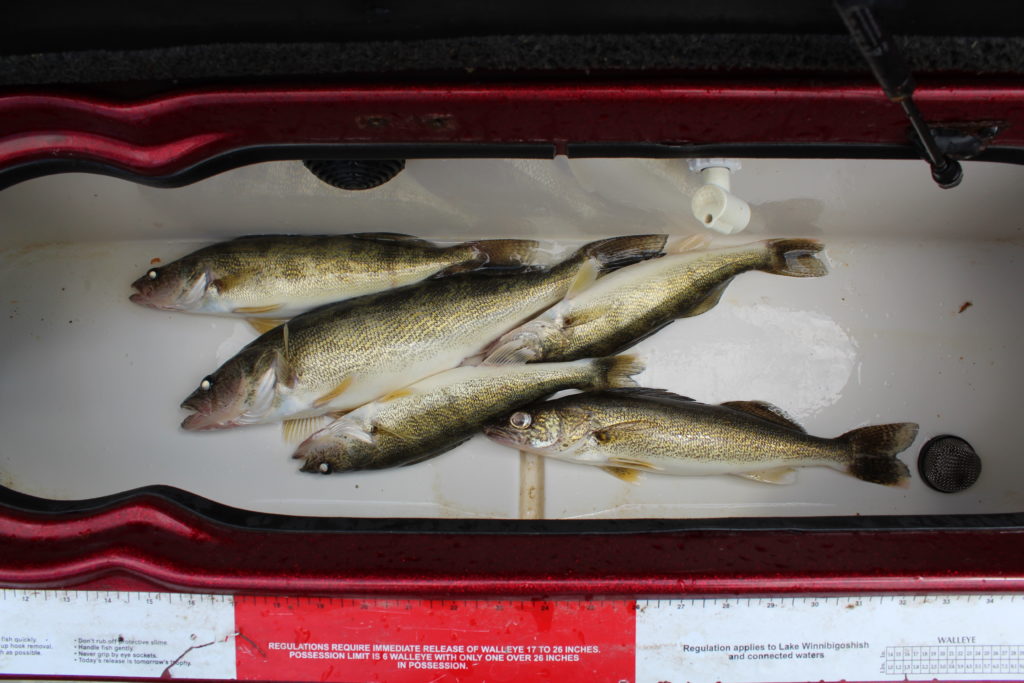 I have talked many times on here about Devils Lake being a very 'transitional lake'.  I strongly believe this to be a huge factor in:
Catching More Fish!!
The transitional bite seems to be occurring with trolling bottom bouncers and spinners with leeches beginning to be a very productive way of putting a lot of Walleyes in the boat.
Don't get me wrong, the pitching cranks bite is very much alive and well and a lot of Walleyes are being caught this way right now.
However, a person can certainly start to pull weed edges and road beds and find Walleye successes right now.  About half of our time this weekend was focused solely on pulling spinners.
Don't Forget The Corks!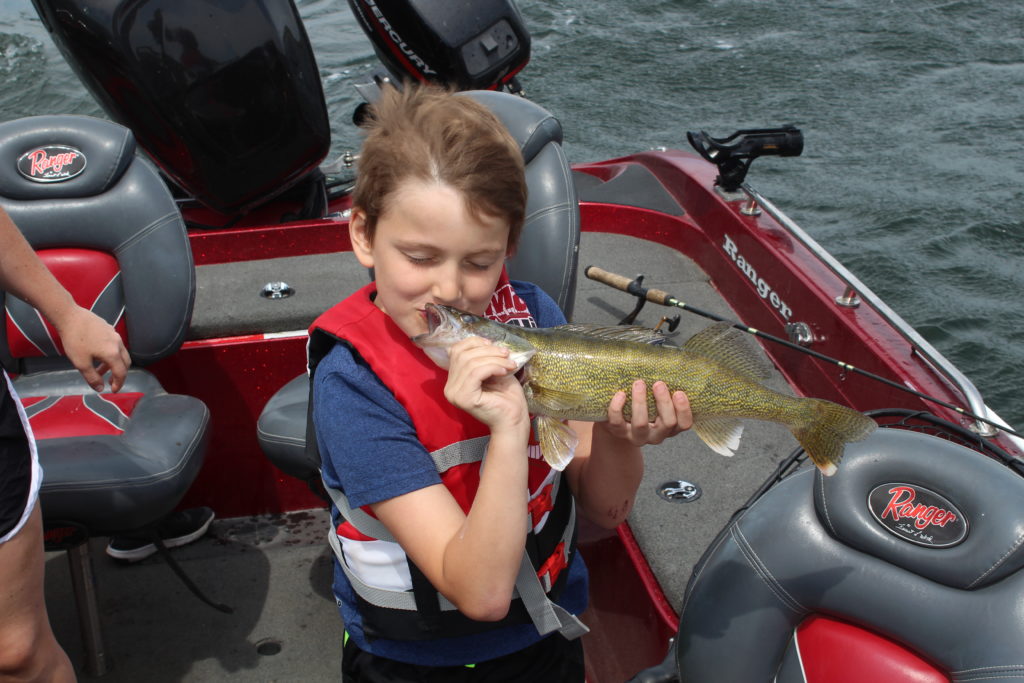 If you aren't into either of those, don't worry, there is the 3rd option.  The bobber bite is alive and well.  Often times, if I am pitching cranks and getting only follow ups I will change the pace and throw out the slip bobbers.  The lethargic fish usually cannot resist the leech dangling in there face.
Places To Look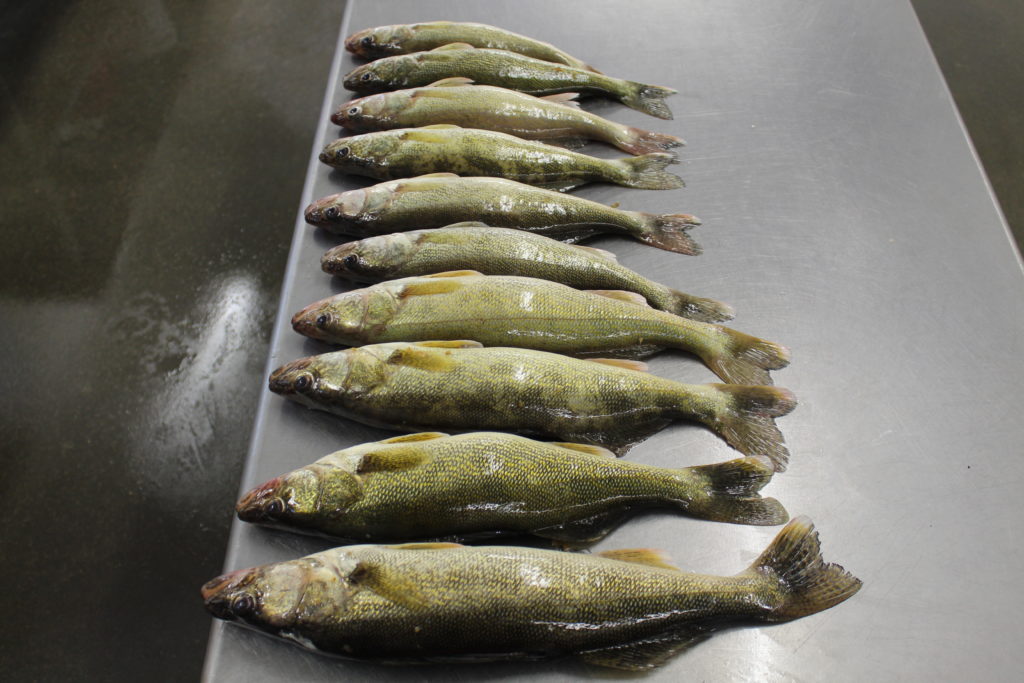 Where should you be deploying these three techniques you ask.  Shallow for the most part.  The crank bite is and will remain to be in that 1-4 foot range for the next few days or even weeks, but will start to be productive a little deeper as well in that 6-8 foot range.  Find a weed bed or some rip rap and pitch the edges of it.  Preferably the windblown edge.
For the spinner bite, 6-12 feet is the target area and you should be on or along some type of structural factor, i.e.:
road bed
hump
cut
weeds
For the slips, concentrate on a weed bed edge or the top of a road bed, as long as you are not impeding the trolling traffic.
As the water temperatures rise, those fish are going to be exiting the weeds as they get too warm and green and will be slipping ledges.  I still think we are a couple weeks out from that but July is right around the corner and you just never know.
Good Luck Out There!
Hold On To Your Rod…
And…
CATCH MORE FISH!!