What If??!!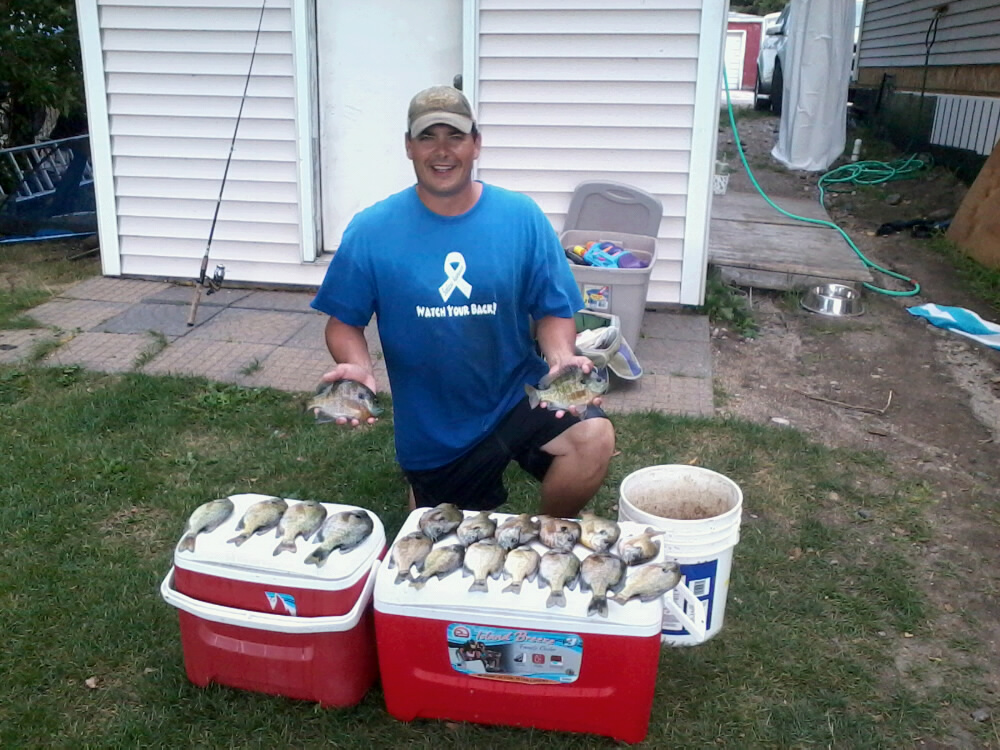 I usually discuss a non-Walleye species that swims the waters of Devils Lake on Wednesdays.  I am going to talk about an 'other' species today, it just doesn't swim the waters of Devils Lake.
I have a confession to make:
I have a Blue Gill fetish!
I know, sick, right?
I am consumed with the thought of going Blue Gill fishing.
I obsess  over lake maps, and contour lines, and historic history of fishing trips on Devils Lake in order to be a better Perch and Walleye fisherman.
I fantasize about Blue Gill fishing though.
Why? you may ask!
Cause we don't have them and I never get a chance to fish them.  Its like getting a shot at a Specklebelly in the fall in the lake region, it doesn't happen very often so, therefore, it is a cherished event.
I have literally ONE picture of myself with Blue Gills and that is from a Family Vacation trip to my sisters cabin on Lake Lida.  I've only fished Blue Gills twice in my life and both times on Lake Lida, a summer outing, and one winter trip each.
Hypothetically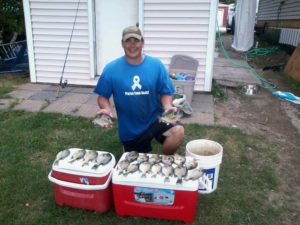 The nearest place that I know of that contains Blue Gills, geographically from Devils Lake, would be Red Willow.  The major Blue Gill fishery in closest proximity to Devils Lake would be Lake Metigoshe.  Both pretty good jaunts when you have one of the premier Walleye and Perch fisheries in your back yard.
So, hypothetically, what would happen if Blue Gills were to be introduced to this wonderful fishery?
Think about it.  Can you imagine the size of Bull Blue Gills our freshwater shrimp population would create.  Can you say:
DINNER PLATES!
We have 14-inch, fat, Jumbo Perch due to those shrimp, wouldn't that have the same physiological impact on a Blue Gill as well?
Adverse Competition
I know exactly what the backlash is going to be from this post and that is the direct competition with our sacred Perch population.  I am the first person to be vocally against doing anything to this fishery to adversely effect our Perch population.  They are, after all, my favorite fish.  I look at it from another angle though.  Sure, they might gobble up some of the same forage that our Perch dine on, mainly shrimp.
BUT, they would also present some of our super predators with another dining option INSTEAD of small Perch and in kind preserve some of our Perch numbers.
I would love to see this fishery become as sought after for panfish as it is for Walleyes.  A booming population of Perch, Blue Gills, and the up and coming Crappie would be like Christmas, my birthday, and the Vikings winning the Super Bowl all wrapped into one.
I know this is not ever going to happen and I have to keep fantasizing and keep planning a way to get to one of those nearby Blue Gill lakes in order to make my Blue Gill fantasy a reality, but hey:
A Guy Can Dream, Right!
Relevant Waypoints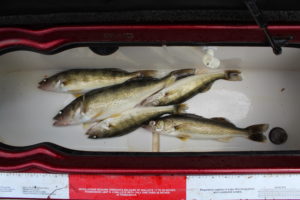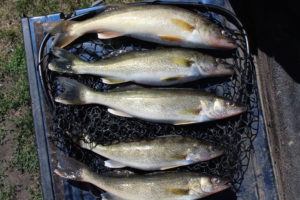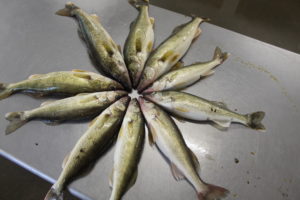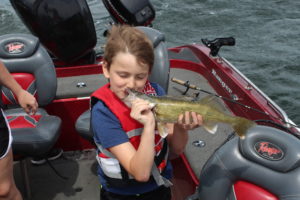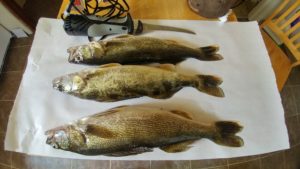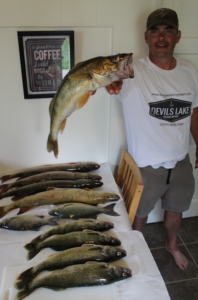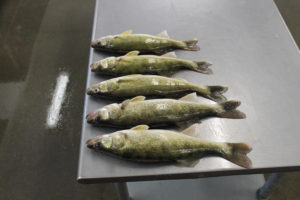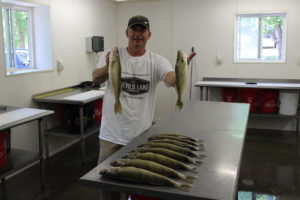 Good Luck out there.
Hold On To Your Rod…
And…
CATCH MORE FISH!!