2022 Ice Fishing!

January and February 2022 are fully booked
March 2022 has a few open dates
Call 701-351-6414 or for SnoBear Guided Trips Call 701-230-2280
Trip Planning Points To Ponder
Before you decide to plan your trip, one thing to think about is when is fishing going to be the best.
There isn't really an answer to this question as fishing on Devils Lake is always good to excellent.  The real question we recommend that you ask yourself is:
How do I most like to fish?
Devils Lake has distinct transitional periods where different techniques work the best.  The summer open water season can be really broken down into 5 technique seasons.
If you like to pitch Cranks and Plastics into 2-5 feet of water we suggest you book in June.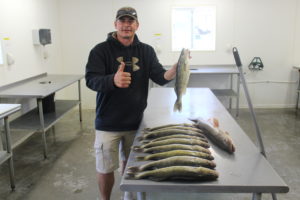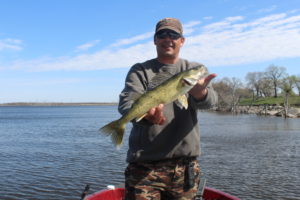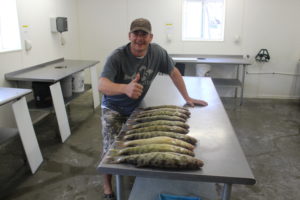 Slip bobbers on intermediate structure and shallow bottom bouncers and spinners with leeches?  End of June and early July would be best.
Trolling cranks on road beds and breaks/ledges, the entire month July.
Spinners with worms and leeches for Walleyes and Mega Perch Schools?  Hit us up in Mid-July through the end of August.
Deep Water Lead Core Trolling for Big Walleyes and Jumbo Perch?  The End of July and Early August.
Dates Available
Interested in an AllFlockedUp Outdoors Spring Snow Goose Hunt- 701-230-9173
Interested in an AllFlockedUp Outdoors Honker Hunt Call 701-230-9173
Fall Waterfowl Duck/Goose/Crane Hunts- 701-739-9616
Contact 701-351-6414 for dates and pricing.