2017 Open Water Guided Fishing Trips
For the 2017 Open Water Fishing Season, Beginning June 1st and carrying through August 10th, Devils Lake Fishing Report will be offering the opportunity for you to experience Devils Lake the same way we experience it.
You can book a guided fishing trip with one of the contributing members of Devils Lake Fishing Report.
We will depart at 7:00 a.m. and return at 3:00 p.m. (Fishing start times are negotiable if you are not a morning person, 8 hours of fishing)
On your trip with us, we will search for Walleyes and Perch on the vast open expanse that is Devils Lake and its northern feeder lakes.
We will target Walleyes in the early hours of our trip and upon securing a limit or close to a limit we will change it up for the duration of the day and seek out schools of Devils Lake's Jumbo Perch. (and yes, they can be caught in the summer.)
All rods, tackle, bait, and transportation will be provided by Devils Lake Fishing Report.  While no fishing trip is a guarantee of success, we will work as hard as we possibly can to ensure that you find success on Devils Lake.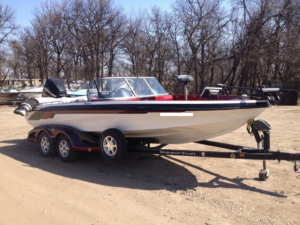 Cost per trip for 1, 2, or 3+ people is $350.00.  Half days will be considered for $175.00.
Reservations are by first come, first serve basis and upon purchase of your trip, a $100.00 deposit is required. The deposit is non-refundable.
You can schedule your trip in two ways, call 701-351-6414 or just click on the desired date or dates below and purchase the trip directly from our website.
The balance of your purchased trip is due upon completion of your fishing adventure with us.
Trip Planning Points To Ponder
Before you decide to plan your trip, one thing to think about is when is fishing going to be the best.
There isn't really an answer to this question as fishing on Devils Lake is always good to excellent.  The real question we recommend that you ask yourself is:
How do I most like to fish?
Devils Lake has distinct transitional periods where different techniques work the best.  The summer open water season can be really broken down into 5 technique seasons.
If you like to pitch Cranks and Plastics into 2-5 feet of water we suggest you book in June.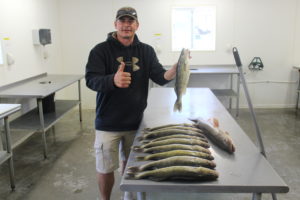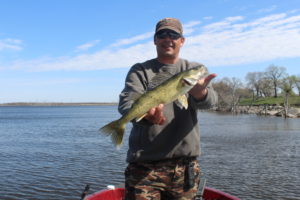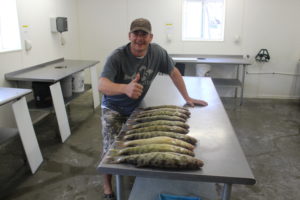 Slip bobbers on intermediate structure and shallow bottom bouncers and spinners with leeches?  End of June and early July would be best.
Trolling cranks on road beds and breaks/ledges, the entire month July.
Spinners with worms and leeches for Walleyes and Mega Perch Schools?  Hit us up in Mid-July through the end of August.
Deep Water Lead Core Trolling for Big Walleyes and Jumbo Perch?  The End of July and Early August.
Dates Available
Interested in a Guided Trip after August 10th, Please Call 701-351-6414.
Interested in an AllFlockedUp Outdoors Honker Hunt Call 701-230-9173
For a Combo, North Dakota Cast and Blast Honker/Walleye Perch Trip all in one day contact either number.  Slots are limited so call TODAY!
Ice Fishing 2017/2018 Dates Available
Contact 701-351-6414 for dates and pricing.