What We Are Doing and Why We Are Doing It!
I have always been a believer that feedback, both negative and positive, is good for improving what one is doing.  As long as you put yourself in the shoes of the one giving the feedback, see what they are seeing through their eyes, and weigh their motives, it can be nothing but constructive.
We knew when we set out on this endeavor there would be those that disagreed with many of the things we are doing.  There would be people that thought we were crazy, unethical, and out to destroy a resource.
Nothing could be further from the truth.  We have always promoted conservation.  When we fish, we practice catch and release of prime spawners when it comes to walleyes. We don't throw back fish that we know will not survive.  We eat everything we keep.
We have never and will never keep more than our limit.  We do not abuse the resource and we promote conservation of it.
That being said, we also are in the business of promoting this…
'Jewel of the Prairie'!
This gem of an area we call home.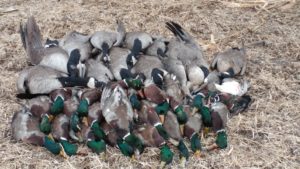 The duck factory!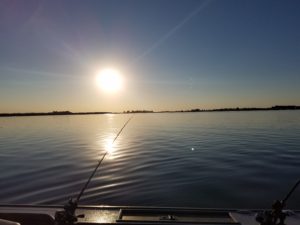 The Northern Tier!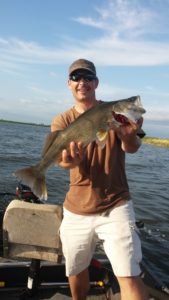 The Big Devil!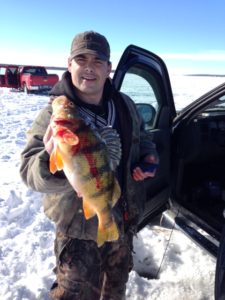 The Lake Region!
North Dakota Tourism promotes our state as "Legendary", if that is true, then what we have here, Devils Lake and the Lake Region, is…
'Legendary Personified'
You will not find an outdoorsman's paradise that offers year round opportunities like Devils Lake, North Dakota.
Second to none Perch fishing!
Top 5 Walleye fishing!
Peerless Field Waterfowl Hunting!
Some of the most abundant Pike numbers in the world!
White Bass so thick you could walk across them!
Outdoorsmen from around the United States and even the World come here for vacation….
We get to live here!
Not all have the means or the want to hire a guide to conquer our form of an Outdoorsman Disney World.
Finally….
you don't need one.  
There will always be those that want to be catered to, to be pampered, and led to the bite, and that's OK.  It is a thriving industry that we actually support.
There are those of us, however, who would rather do it another way.  Who reach the ultimate thrill through hard work and due diligence.
Then there are those that would fall in between.  The ones that don't require a guide, but need a little push, a nudge in the right direction, and that is where what we are doing at Devils Lake Fishing Report comes in.
We aren't here to give people fish, we aren't here to exploit a resource, we aren't here do damage to this 'Paradise on the Prairie' we call home.
We are here to help others peer through the looking glass at the wonders that we are able to experience because we live here.  We are here to offer our experience and expertise so that others can discover the awe of the Lake Region that we already wonder at on every expedition.
Because……
We are here to help you…
We are here so you can…
And we are where we are, doing what we are doing…
Because…..
At Devils Lake Fishing Report…..
THERE IS NO OFF-SEASON