Gin To Tinted To Chocolate Milk
Going from Gin Clear to a Slight Green tint to a Chocolate Milk like murk can have different effects on fishing.  The high wind events of late last week and then cold temperatures have left some areas a murky brown mess.  It is going to take a couple of days for a lot of those sediments to settle.  The deeper areas aren't going to be affected as much and fishing might be a little better deeper in the short term.  As those shallower areas calm down a little and clear some, the fishing in those spots will pick back up again.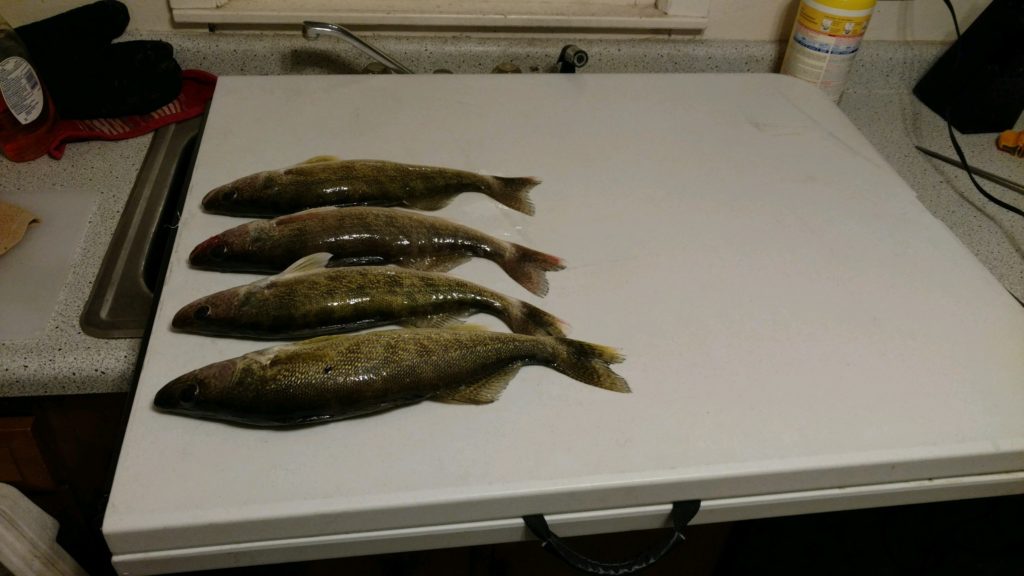 What To Do In The Murk!
 Slow Down
Use sound based lures
Use scent based presentations
Go Deeper
In a nut shell, those are four ways to still catch fish when the conditions turn from optimal to notsomuch do to less than ideal water clarity.
Weekly Water Temperatures
Drastic!
That is the best word I can think of to use to describe the drop in water temperature that we witnessed coming our of the massive cold front that pushed through the Lake Region on Friday and Saturday.  We were finally seeing temperatures touching the low 70's and then BAM! down, way down, down into the 50's.
Obviously the shallows will warm back up the quickest and we do have warmer temperatures on the way so hopefully this is just a short hiccup.  Not all the fish ventured into deeper, more stable waters, there are still plenty of fish that hunkered down up shallow and probably put their bellies down in the weeds.  Those fish will be getting more active and hungry over the next couple days so the pitching game will come back into play very shortly.
Weed Bed Status
Lots of Grass and Moss!
That is what we are seeing on the outsides of those cat tail beds.  That intermediate second level of weeds has really taken off and can become problematic when pulling either spinners or cranks.  Establishing where that edge is located is key and knowing what to look for on your electronics can save a lot of time.
From Yours Truly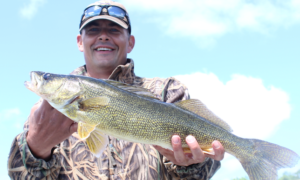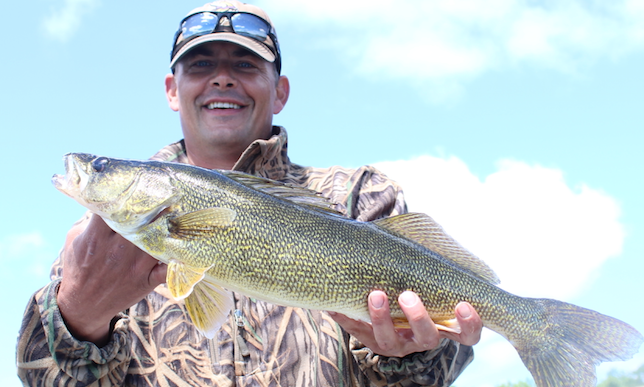 High Winds: What Can Be Done About It!
Well…
In a nutshell:
NOTHING!
Tried to go out today for a few hours of exploring and to be honest with you, that wind was just too strong and made fishing just about impossible and getting to a productive spot was not in the cards.  So what does a guy do when it just isn't possible to get out on the water to fish?
The list of things that I do are pretty systematic and to the point:
 Replenish the Spinner Box
Tidy up the boat
Retie broken rods
SLEEP
That is about it, sometimes I deprive myself of sleep, ignored to get done what needs to get done and that will leave me a little on the cranky side.  Being on the go at all times makes for an exciting lifestyle but there is a limit as to what a person can put their body through.
Windy days provide that exit from the water, an excuse, if you will to finally stop the motor for a little while and gear things down a bit.
After a good long nap though, we crank it up again and get back out there, hopefully mother nature is better to us tomorrow.
Good Luck Out There!
Hold On To Your Rod…
And…
CATCH MORE FISH!!