What It Means To Fishing The Big Devil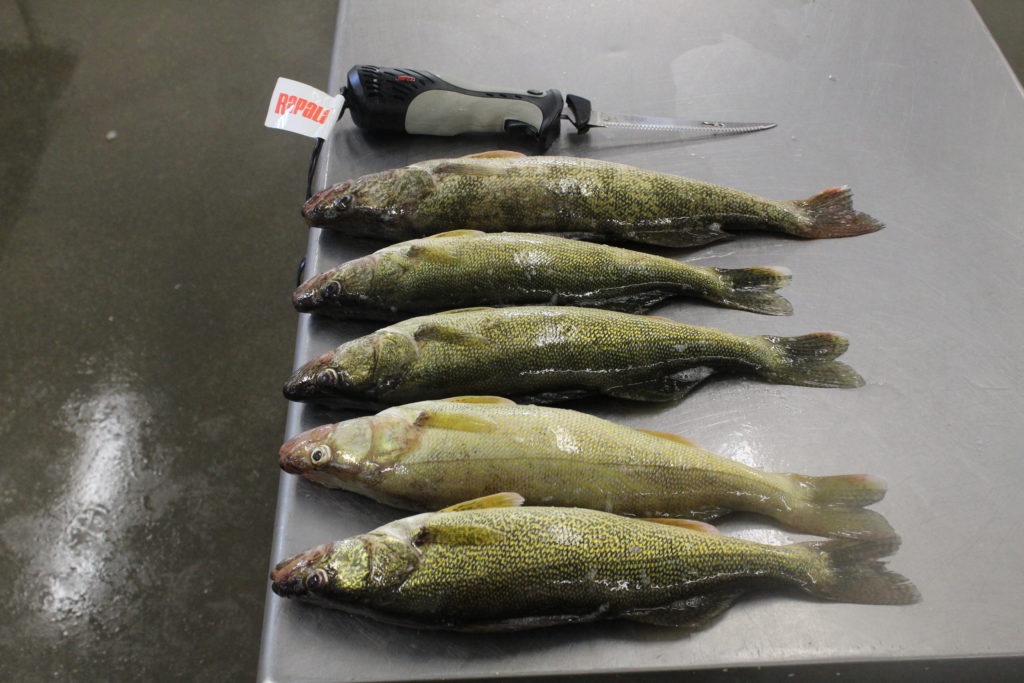 It means that I get an apprehensive feeling of dread, that's what it means.  Massive cold fronts have never produced great fishing for yours truly.  Middle of last week we were boating some dandy fish and had great expectations for the weekend until we posted Thursday's weather forecast and saw the massive temperature drop.
Can you still catch fish with the onset of a cold front?
Absolutely!
Can you continue to fish in the same manner that you had been before the onset of the cold front?
Absolutely Not!
Fish catchability during a cold front is still there, as evidenced by a 25-pound bag winning the one-day chamber tourney yesterday.  We knew some guys would figure it out and they did.  Understand that the guys that went to the deep rock piles found willing fish and that means maybe look a little deeper and on structure with slip bobbers over the next few days while the weather straightens itself out and gets us back into the 70's and even 80's.
With the Air Temp Goes The Water Temp!
We found out just how low the massive front had dropped the water temps when we got on the water Sunday.  The precursor to the front was 3 days of high wind.  Not only did that high wind nullify days 1 and 2 of the Chamber Tourney, it also kept a lot of people off of the water.  It evidently also pushed a lot of the fish deeper, past that 12-15 foot range and out into 20-25 feet.
Sunday mornings water reading in a spot that had been 70 degrees was a chilling 59 degrees.  An 11 degree drop, surprising to say the least.
When those types of things occur, slowing things way down is usually the key.  Slip bobbers and lindy rigs work a little better or bottom bouncers and spinners at a much slower speed and a maybe a little deeper.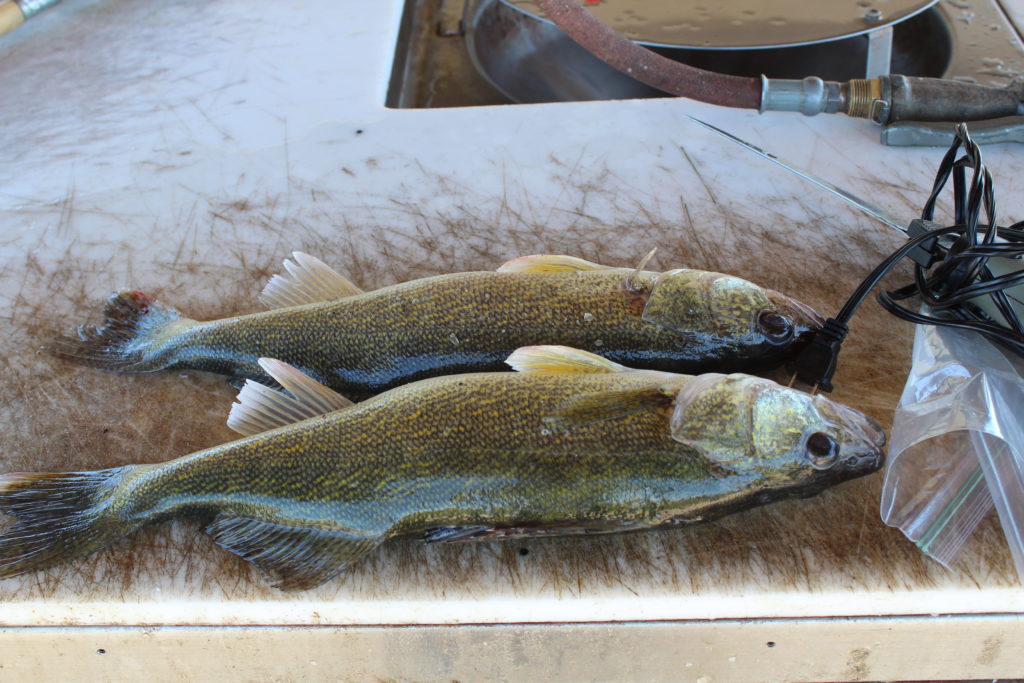 We got out for about an hour today to iron some kinks out of the motor and decided to try a two level ledge, one in 6-8 feet and the drop in 11-13 feet.  Both fish came on the deeper ledge so there are willing fish in that deeper, 11-15 foot range.  These two bit on worms and spinners at a bout .4 mph, so a guy might want to offer both leeches and worms for a while.
Anxiously await the next two days to get out and hit it hard to explore some deeper ledges and see if more fish have made that slip to deeper water.
As the water warms over the next couple of days, I expect the pitching game to come back into play and we really think that the bottom bouncer/spinner combination is really going to pick back up.
Looking at the forecast which we will bring to you more of on Thursday, a warm up is on the way and with the warm up in air temperature, the fishing will get back to being hot as well.
Good Luck Out There!
Hold On To Your Rod…
And…
CATCH MORE FISH!!