The Fog Lifted/The Fish Bit!!
Lots Of Em!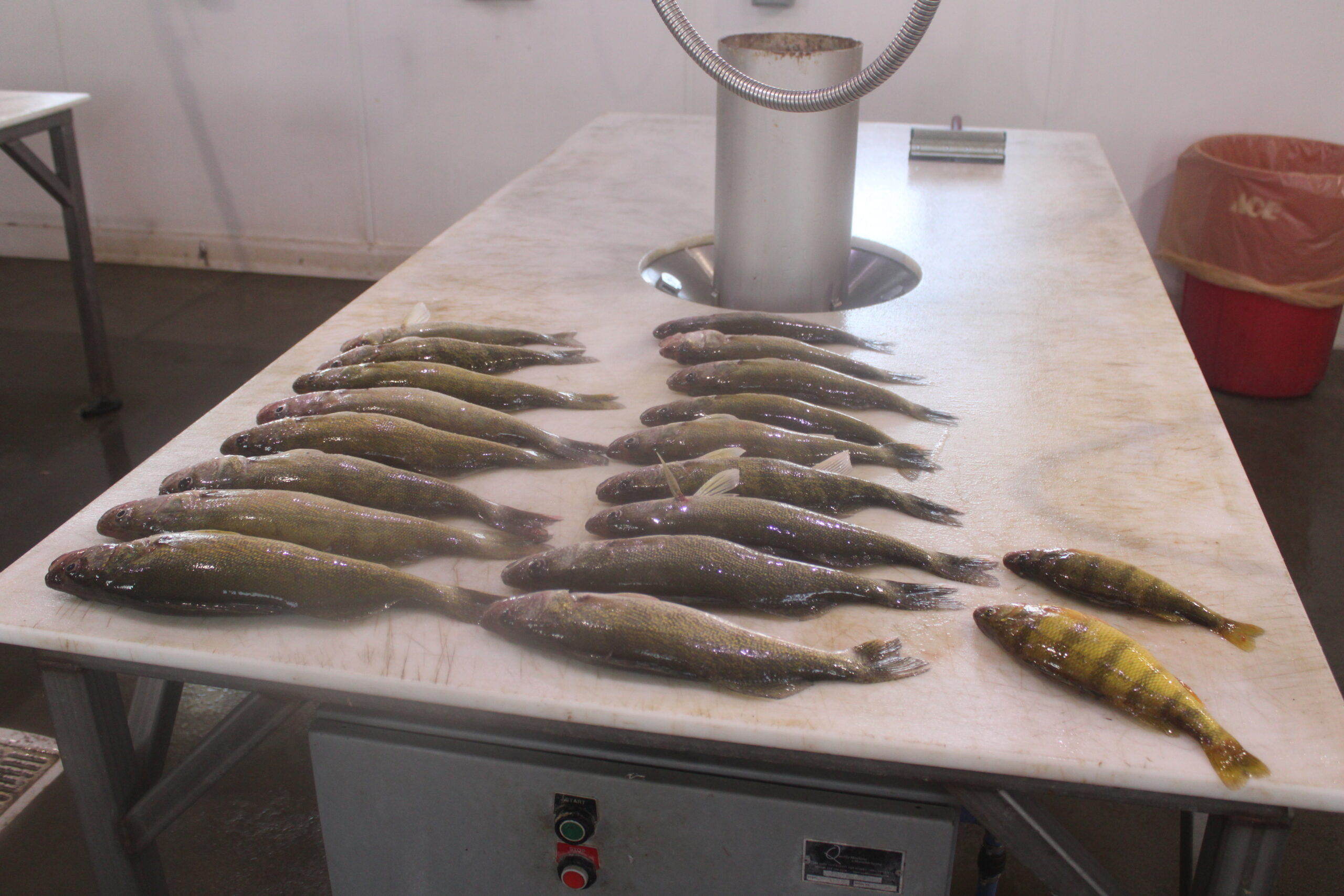 The dense fog this morning hampered our bite a little and it took a while for it to clear a little, when it did the bite was on.  Trolling spinners with worms along old shorelines is where we found most of our fish.  We ran over pods that were just stacked and I can't even tell you how many we threw back.  The largest we kept was 18.5 and we just were able to put together a sold table of 14-18.5 inch fish.
What Colors You Ask?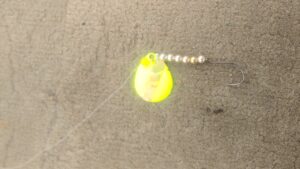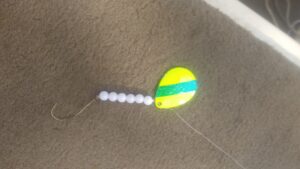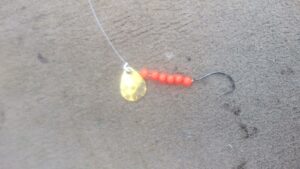 These three were the key today as they caught almost all of our fish once they started biting!
When the Guide says this: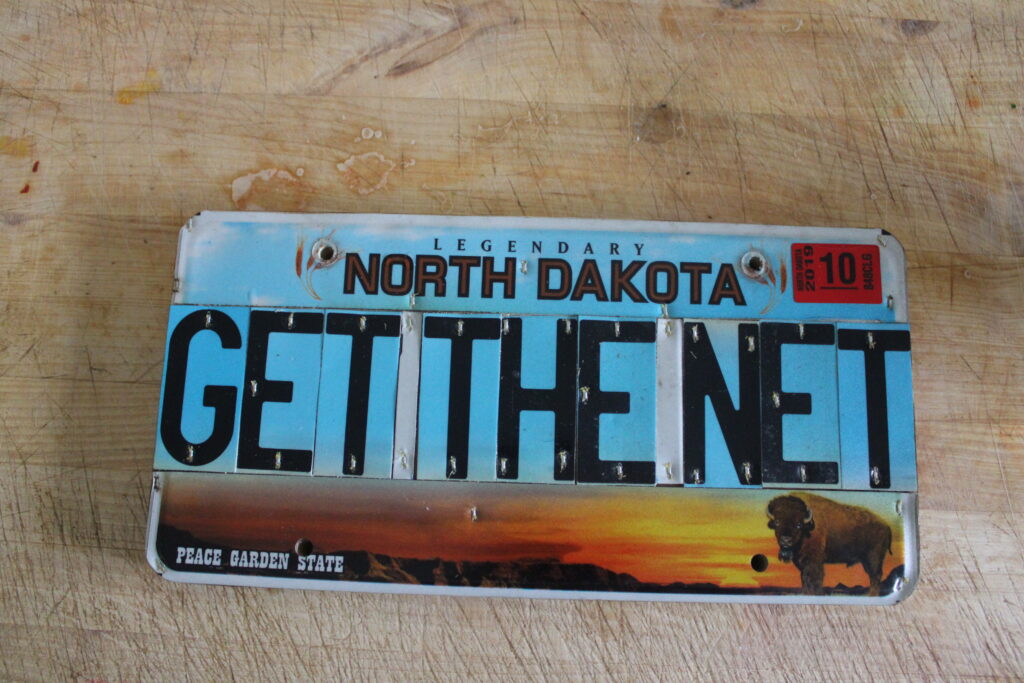 Do so!!
But….. sometimes, even though we log many hours on the lake, we too can be fooled!  Today I was by this: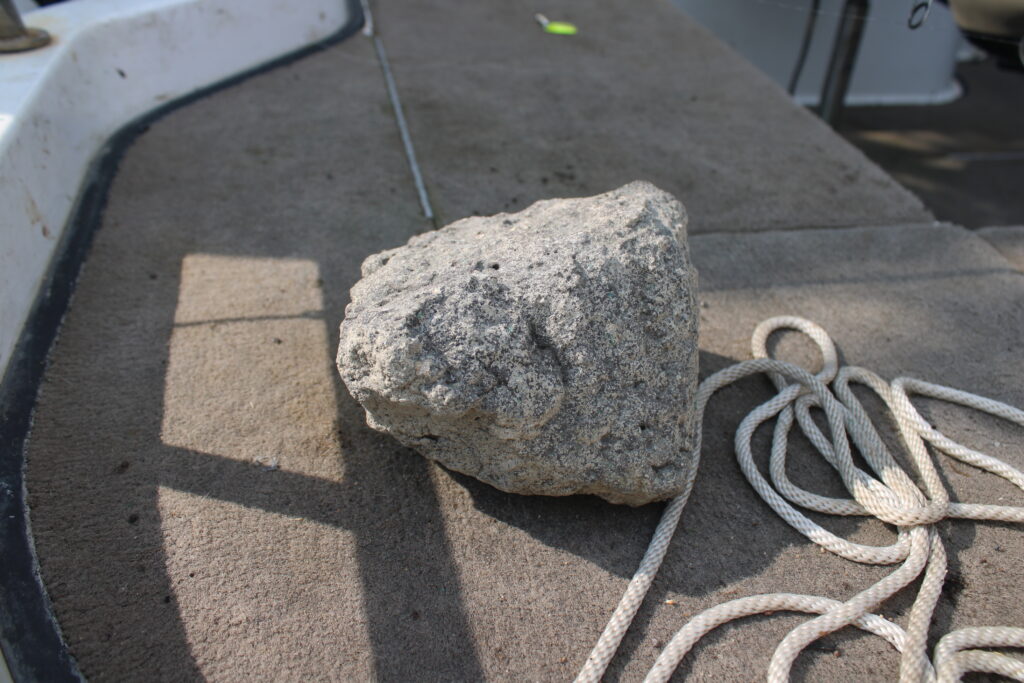 Don't ask how, but my spinner hook got caught in one of the crevices of this chunk of concrete.  Initially I thought it was what it really was, a snag of some sort.  Then, it lifted off of the bottom and was giving me that signature up and down shake that a big fish that just doesn't want to come up gives.  That is when I uttered those signature words…
GET THE NET!!!
When my bottom bouncer cleared the green much and that thing was still bouncing, I started to get a little shaky as this thing felt like a REALLY big fish.  As the rock cleared the muck, all's we could do was laugh.  Usually it is barbed wire or a big tree with branches; today is was a rock.  When your guide says 'Get The Net' though, you should definitely do so!!
I Love This Group!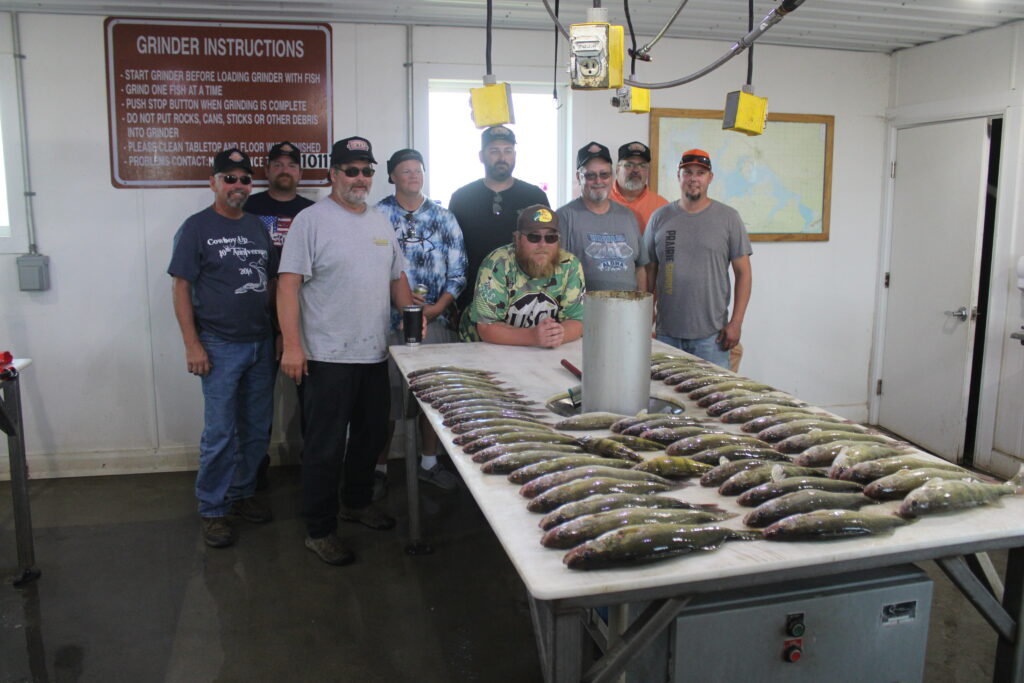 Guiding can be high pressure!  With this perennial group, fun is about all that is had on the boat.  I love it when these guys come to town and look forward to their annual August trip!  Thanks guys for making today a wonderful day!!
Good Luck out there!
DevilsLakeFishingReport!
Fishing Into Catching!!

Since 2016!