It's Never Too Early!!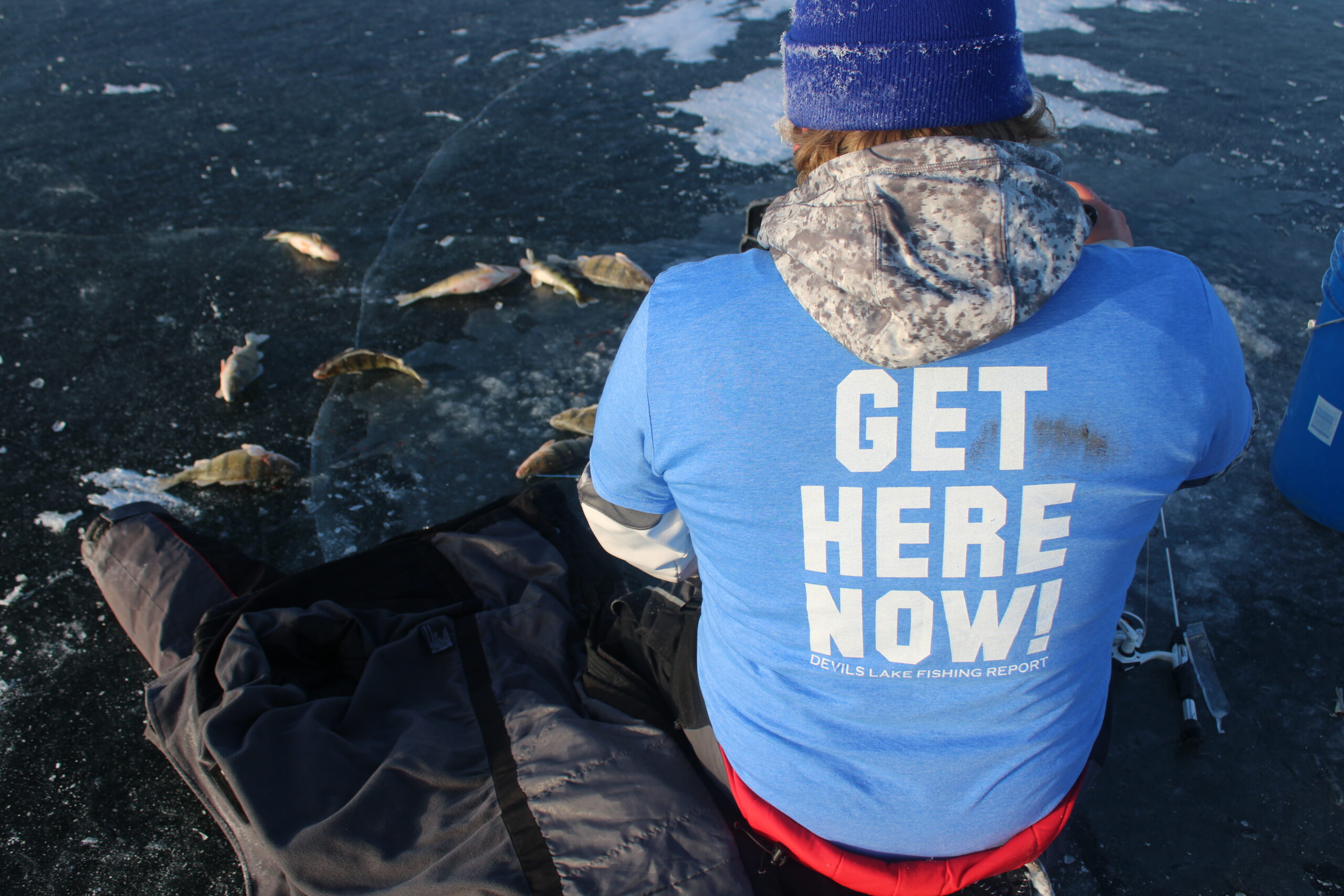 North Dakota winters are brutal, it keeps out the riff raff and separates the boys from the men.  The two coldest wind chill temperature days that I have ever ice fished were -58 and -63 degrees and on the -58 degree day, I was leaving the ice with a 20 Perch limit as it was the 3rd day of a cold front and those fish had to feed eventually…
And Feed They Did!!
The beauty of the SnoBear is that even in those conditions, it is always '72 and Sunny' in the bear!!  Ice Fishing in a T-Shirt in January, it really doesn't get any better than that.
Lake Country Guide Service has a fleet of 3 SnoBears that are just waiting for you to book a trip.  SnoBear pacakges and lodging as well can make your Devils Lake Perch Search very comfortable.
Call JB at 701-230-2280, the Date book is filling fast so call soon!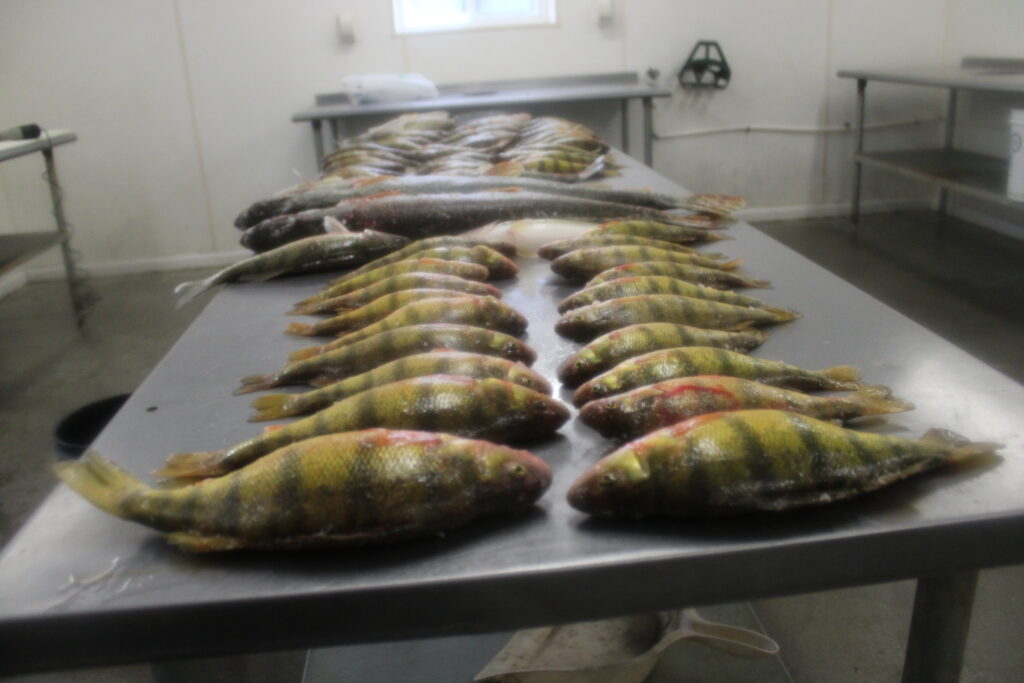 Fully Guided Packages Through DLFR Guide!
On a limited basis, we offer fully guided fishing trips, utilizing flip shacks and a lot of drilling.  Experience Devils Lake the way we experience it, hopping around, staying on top of the transient Perch Schools that light up our Vexilars into Christmas Trees and really get our blood pumping.
For fully guided trips, call us at:
701-351-6414
Rates:
Full Day 1 Person – $200
Full Day 2 People – $350
Full Day 3 People – $400
Full Day 4 People – $550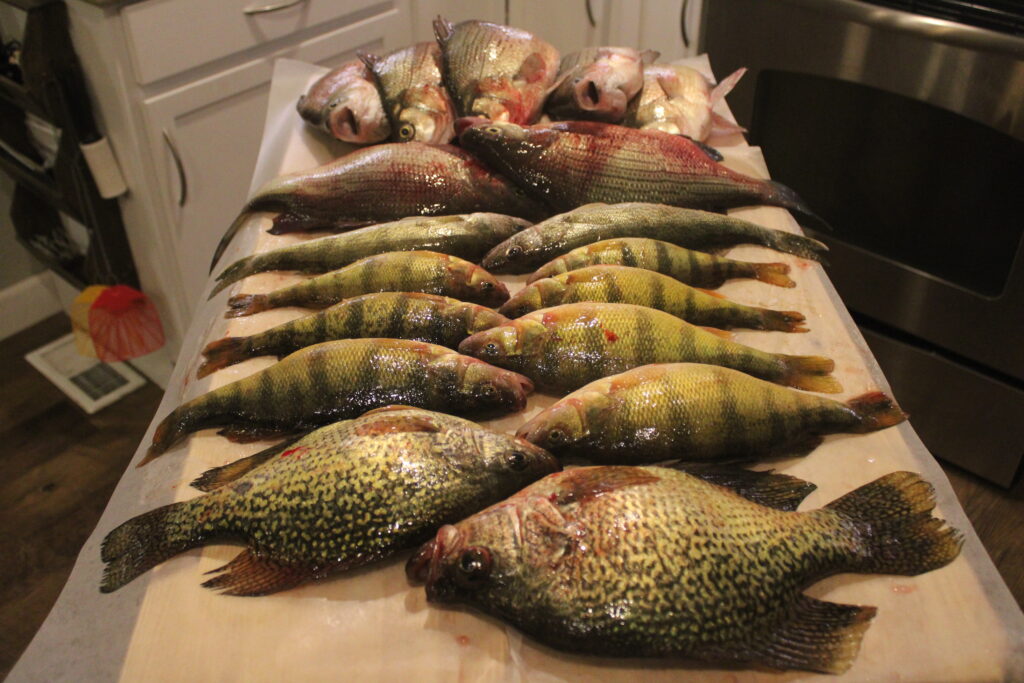 DLFR 'FOLLOW': Come Drill With Us!!
Have your own gear?  Don't need the fully guided experience, just a push in the right direction?  Boy, do we have the packages for you!!
Come hit the ice with us, take part in a drilling search for those legendary massive schools of Devils Lake Jumbo Perch!! You will follow us out onto the ice, apply our expertise to our search and return to the last point of contact that we had with those elusive Perch.  Throughout the day we will drill, drill, drill in order to stay on top of these constantly roaming schools.
Rates:
1-6 People – $75.00 per person
7-10 people – $70.00 per person
11-15 people – $65.00 per person
16+ People – By Arrangement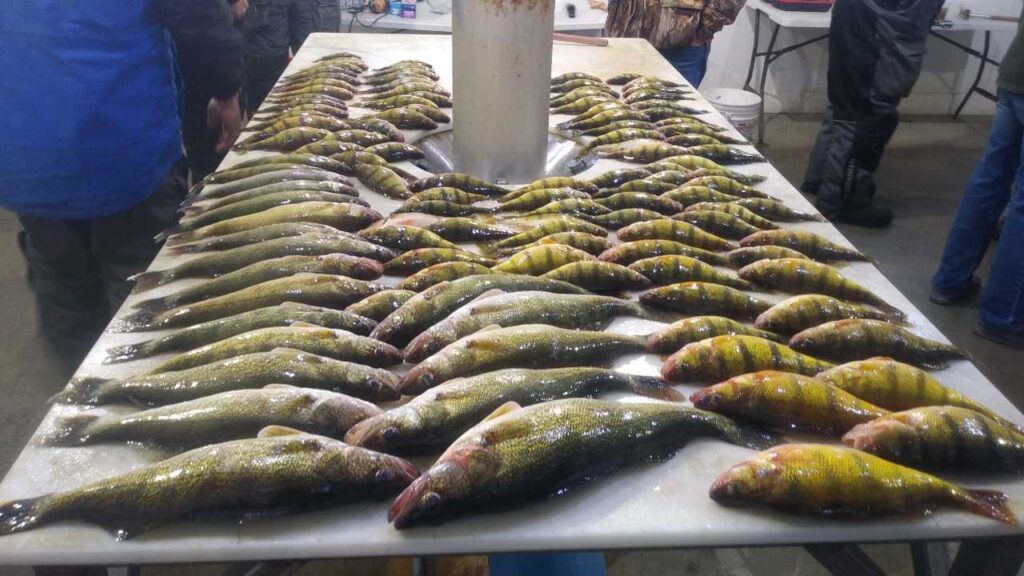 Historic Packages!!
Don't want any hands on help, just want to go it your own, but want a little bit of a starting point?
We have you covered there too, historic packages, the same information that we use to plan our days, weeks, and months; all at your fingertips, just two clicks away!!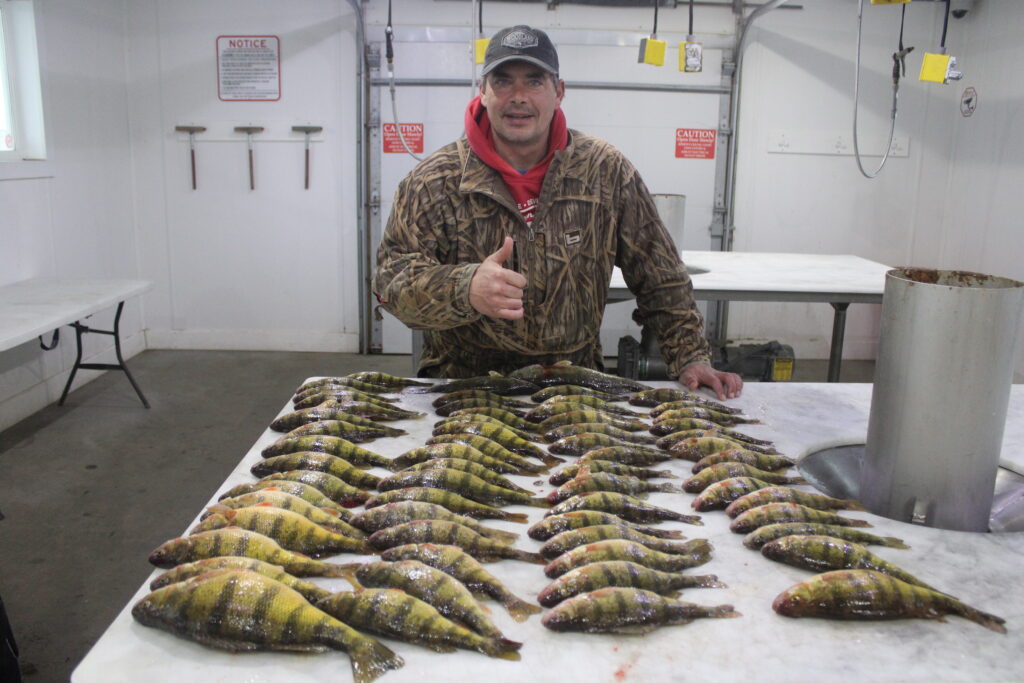 And, If You Want It All, There Is One…
Grand Daddy Of Them All!!
Membership Has It's Privileges!!
Silver Memberships are sold out and one won't be available until a current member decides to non-renew.  However, there are still a few Platinum Memberships available and All Ice Waypoints are included in the Platinum Membership package, along with all open water waypoints as well.
Good Luck out there!
DevilsLakeFishingReport!
Fishing Into Catching!!

Since 2016!