Lotsa Wind Lately!!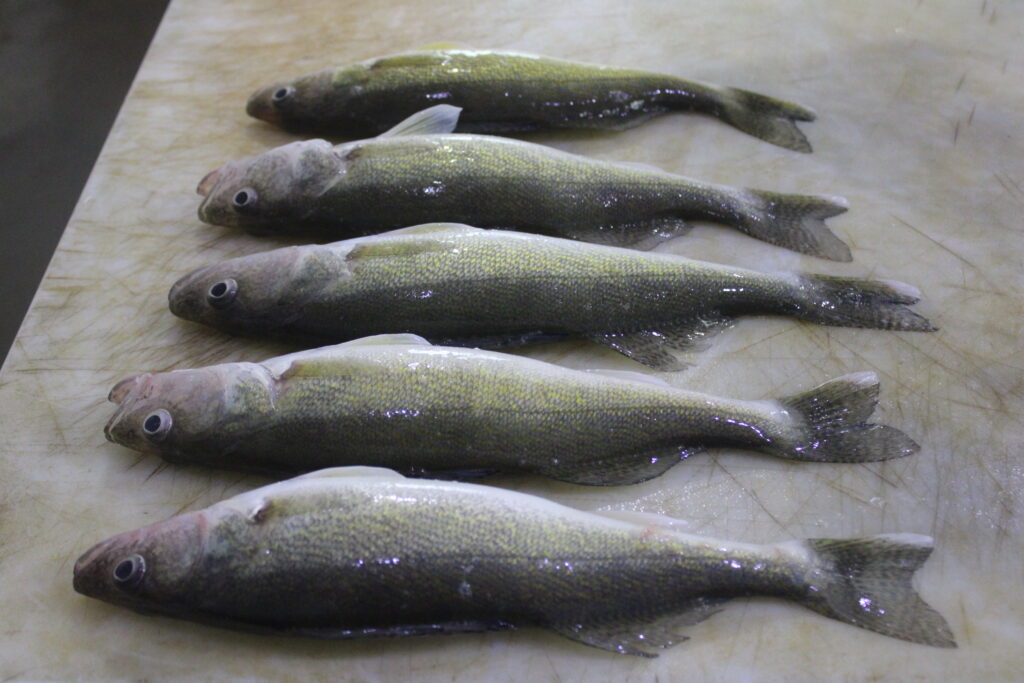 As early Canada season opens up this week and the water turns over, the dog-day Summer temperatures soar, and harvest begins; we travel ever deeper and find more and more fish stacked up on the deeper ledges.  We are concentrating on those cuts, the deep water breaks, beginning the days on the top edge and normally finishing on the bottom edge.  Devils Lake has those distinct 'old shoreline' ledges all the way around it and those areas are really holding thousands of fish right now.  Find that white line on you Legend Cartography or Doc Sonar chips and work each side of it until you find the depth range where the fish are holding.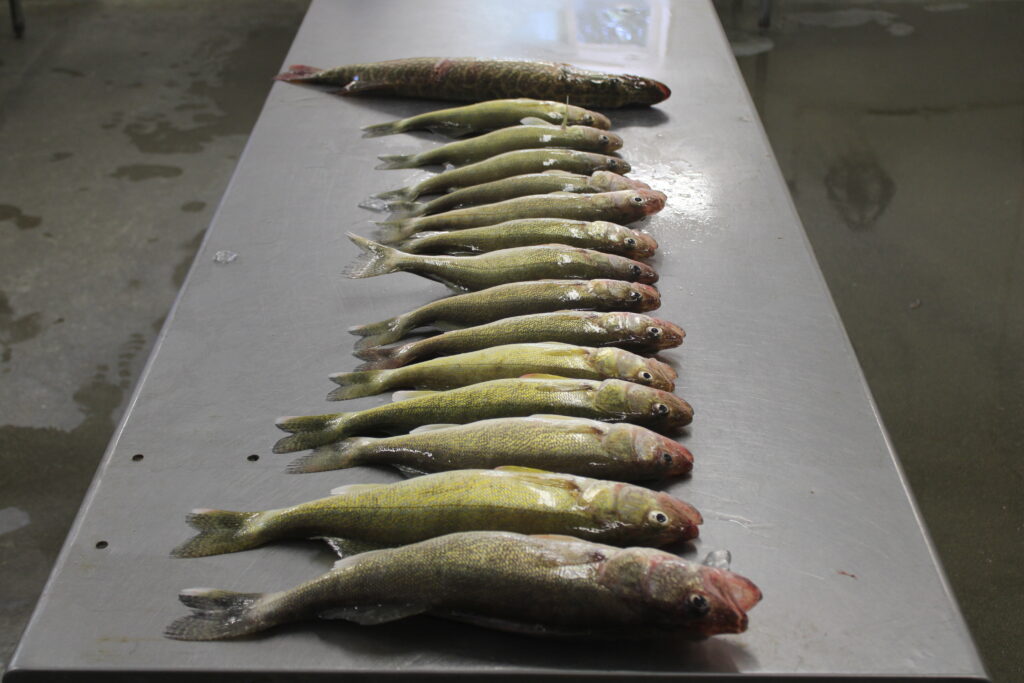 Worms are your best bet right now as leeches are just about impossible to come by right now.  Don't worry, I am pretty sure you will be more than satisfied with the results.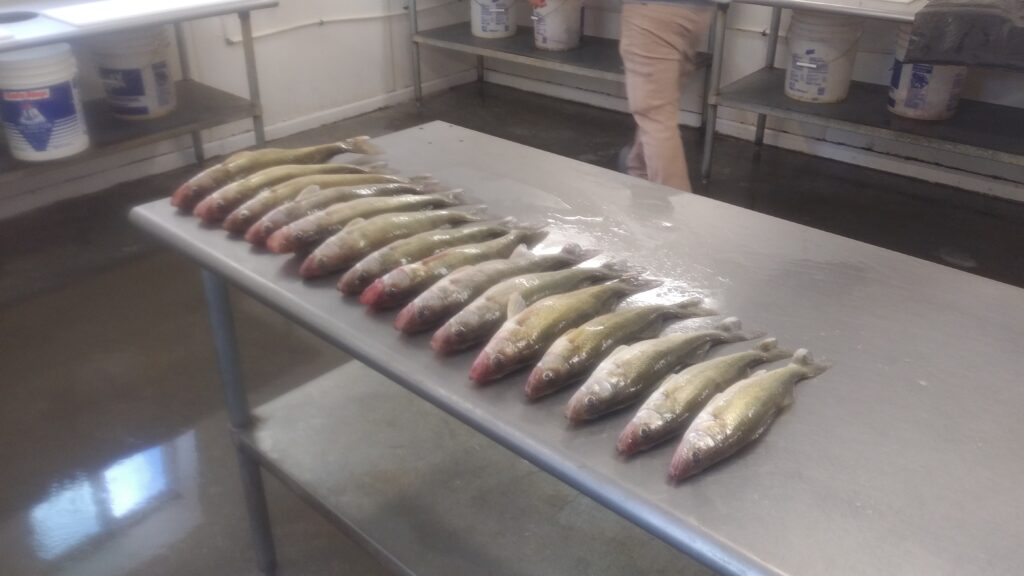 These fish are absolutely crammed full of shrimp, their stomachs look like little polish sausages, they are so full of shrimp.  We also had a recent midge fly hatch and that often brings the schools of fish out into the mud flats.  
Searching deep mud basins will probably reward you with a few fish as well.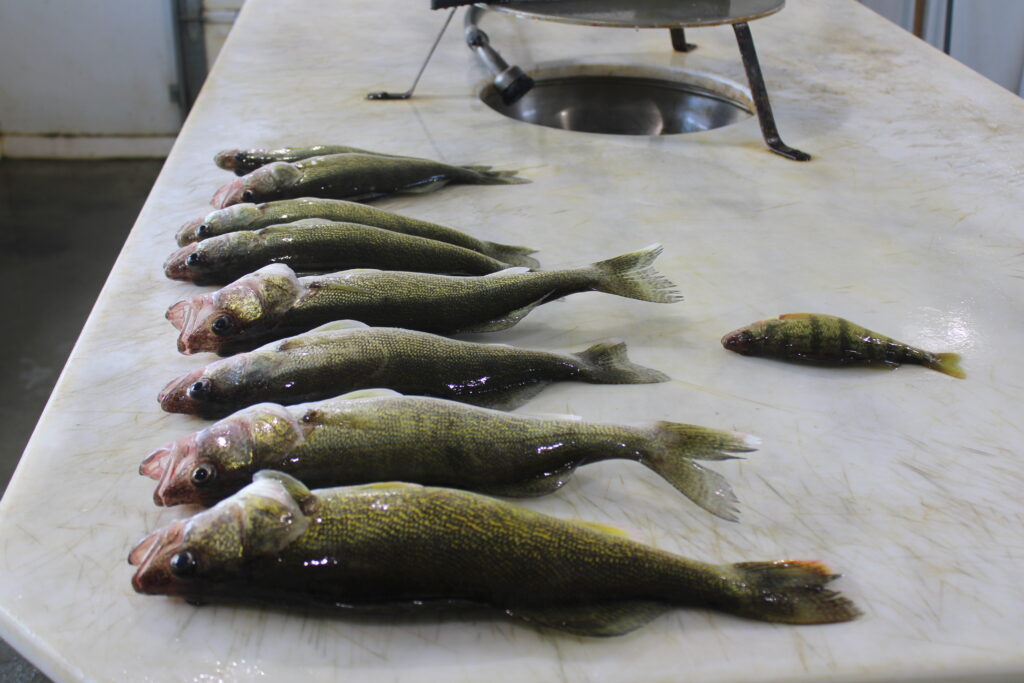 Depths!
Can you still get fish in the shallower areas, 10-20 feet of water?
Yes, you can!
Is that a consistent bite?
No, Not really!
For a consistent bite to fill the live well, hit those deeper areas, 23-31 feet of water.  Most of the top edges of those breaks are going to be 20-21 feet of water ad the bottom edges are going to be around 28-31 feet of water.  Today's fish were all pretty much in 23-26 feet, last week we were getting our bigger fish in 29-31 feet.  August in Devils Lake always brings about a DEEP bite and that time has come in the Lake Region!
Colors!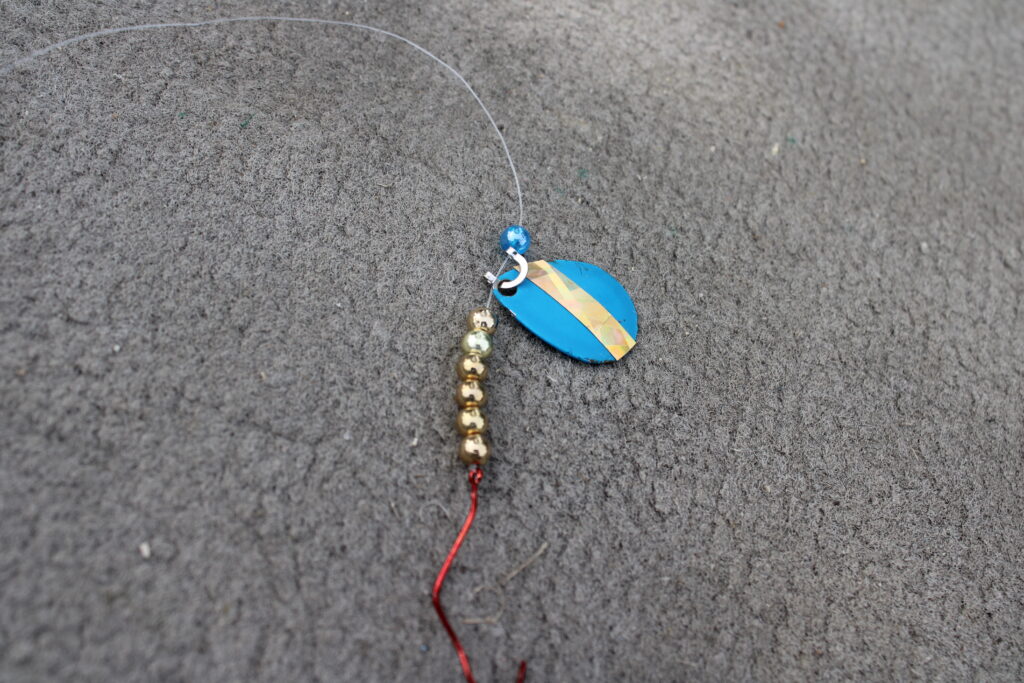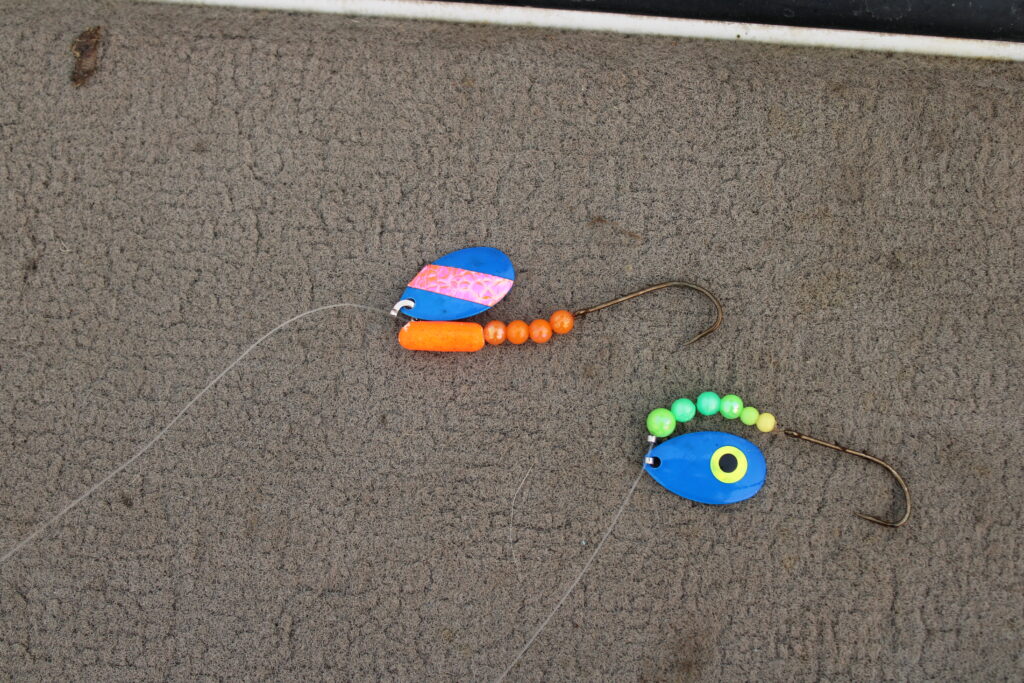 Blue has been a theme lately, with some other classic DL colors mixed in.  Can't go wrong with Blue and Gold right now and these other two Blue based schemes worked really well for us today.  As we fish in those deeper depths, colors that disappear later in the spectrum, like blue and purple; are becoming out 'go-to's'.
Good Luck out there!
DevilsLakeFishingReport!
Fishing Into Catching!!

Since 2016!