It's Never A Sure Thing
But We Never Stop Searching!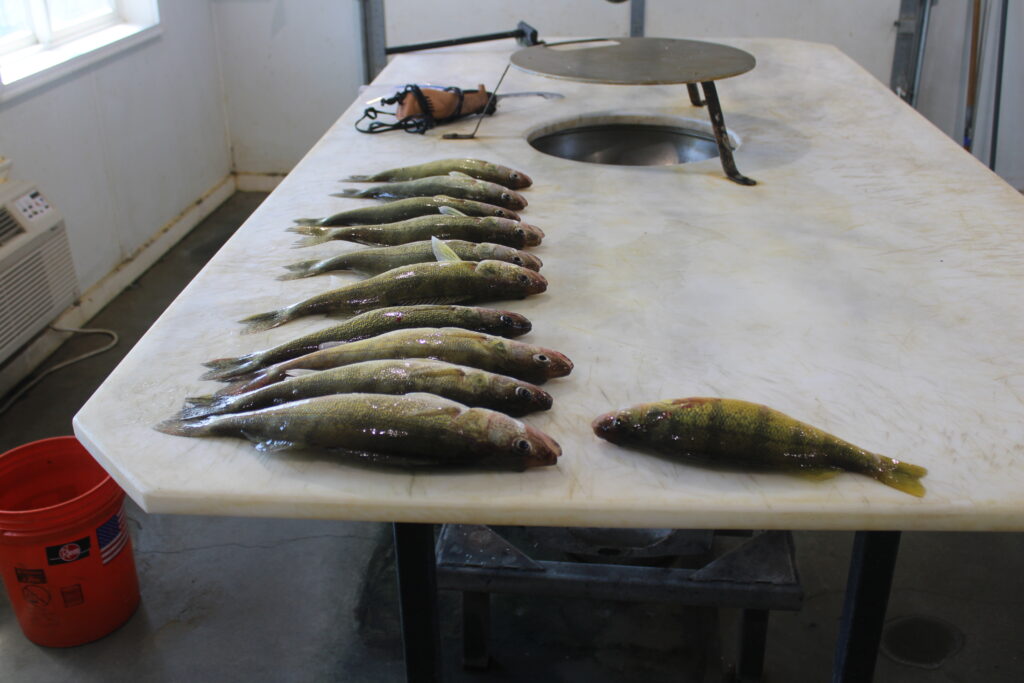 I will never say it's always easy, cause it isn't.  Some days it comes easier some days we have to work a little harder, so far this Summer, fishing has been pretty lights out.  Today was the first day that we really, really struggled to the point of starting to question if we even knew what we were doing.
We couldn't buy a bite with a spinner.  add to that, we just weren't marking the fish we felt we should be in the spots and depths we were hitting.  Spots 1-5 just weren't producing. Then it happened, we went back to the lead core in 21-26 feet of water and were putting together a pretty nice day when…
BANG!
One of the rods went violently and stayed back, a long way back.  Lead core fishing can be a little dull when the fish is hooked, coming to the top and surfing in.  Judging keepers from wee snappers comes down to judging the mouth size; bigger than a golf ball and it's probably going in the box.  The big ones though stay down, they stay down and pull.
This 28 inch beauty did just that, and after some pictures and about 2 minutes of helping her a bit, away she swam, back to the 26 foot depth from whence she came!!
Sometimes know how gets it done, other days like today, a little hard work and perseverance is needed!
Good Luck out there!
DevilsLakeFishingReport!
Fishing Into Catching!

Since 2016!