5 SPECIES!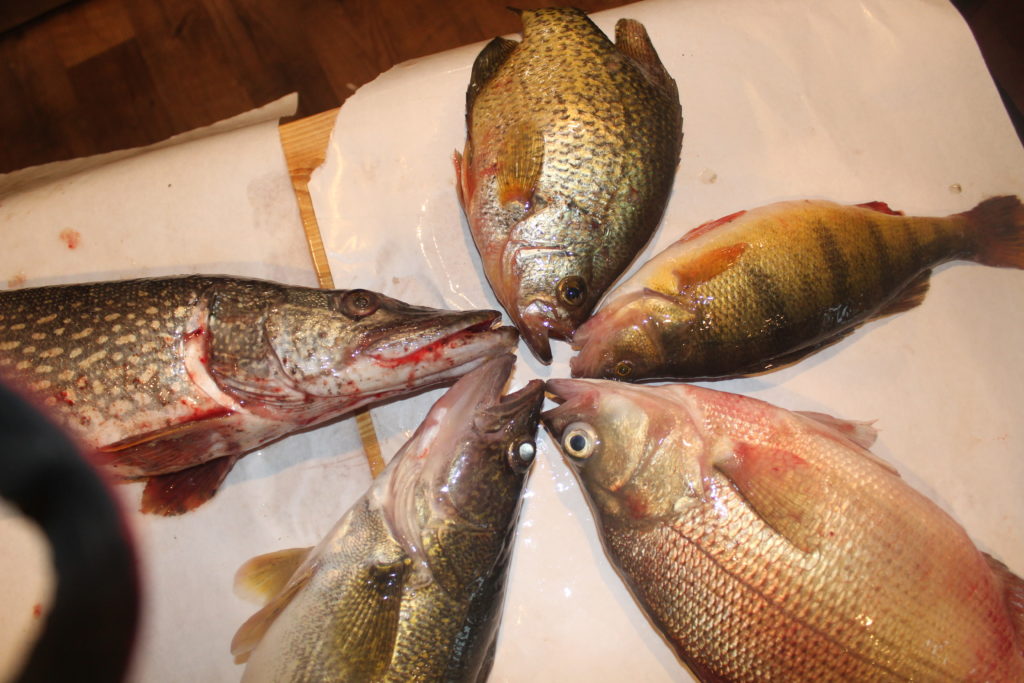 That is Devils Lake in a nut shell.
Perch
Walleye
Crappie
Northern Pike
White Bass
That's It!
Well, there are some suckers but those don't count.
Devils Lake is a very clean lake when it comes to fishing species.  The White Bass is about as rough of a fish as we have and they are sure fun to catch.
Normally, one has to decide what species to target.
Shallow for Walleyes and Pike or Deep for Perch or Crappie or White Bass.
Very seldom is one able to target all five species at the same time.  They just usually aren't in the same area.
The Mount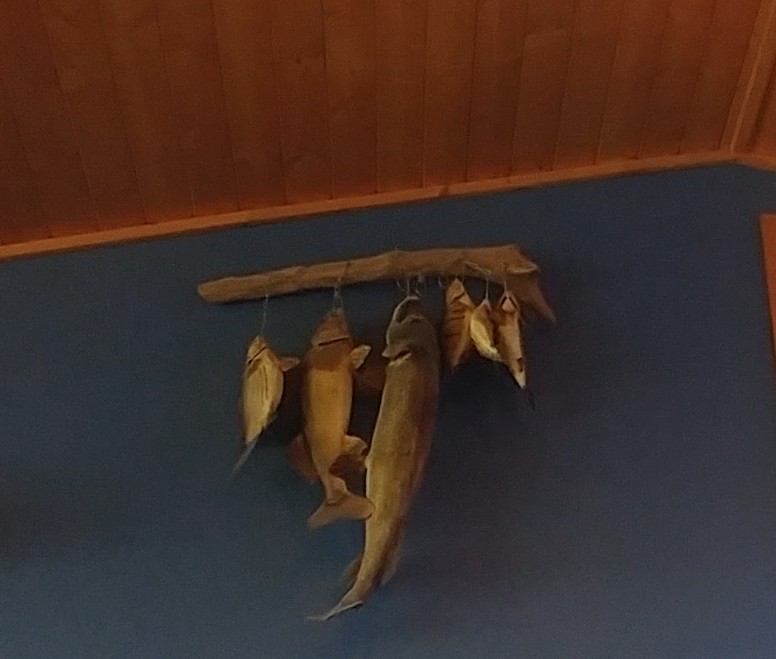 I've worked at The Cove at Woodland Resort for going on 18 years now as a bartender.  There is a mount, above the liquor bottles, behind the bar that displays the species in Devils Lake.  It is an awesome stringer mount and I have had literally 100's of conversations with people about how cool it would be to hammer out that stringer in one day.  The verdict at the end of the conversations has always been, impossible.
Well…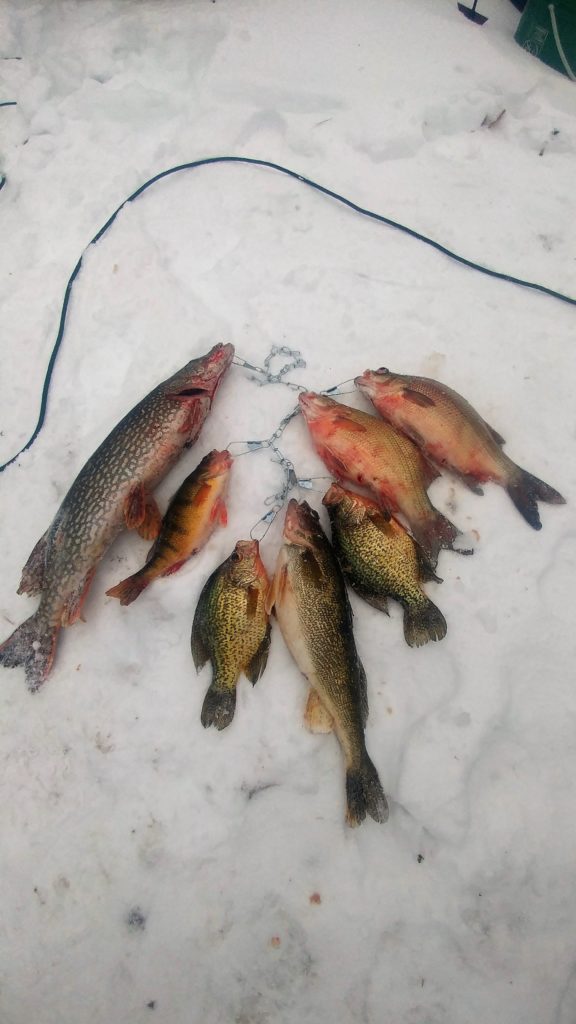 WE DID IT!
Today, on Devils Lake, we were able to pull at least one of every game species that Devils Lake has to offer:
THE DEVILS LAKE ICE FISHING SUPER SLAM!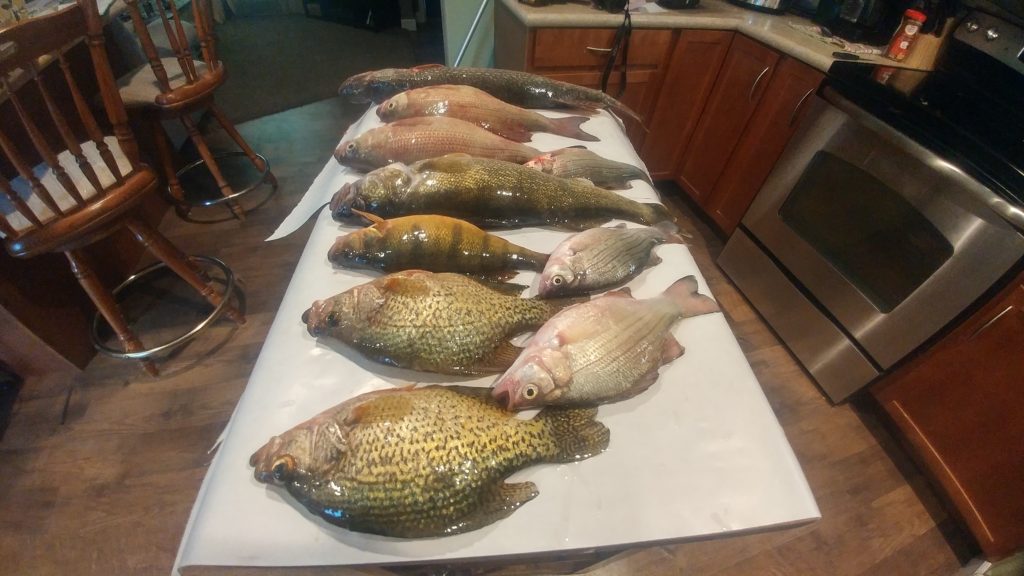 After pulling a 2 pound crappie yesterday, we felt extremely fortunate, today we were ecstatic.
Probably never do it again, so we are going to cherish it for a little while.  If you want to attempt the same feat, we have the locations we used for you to try: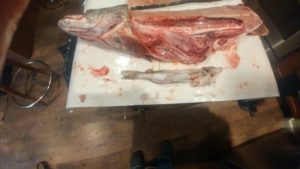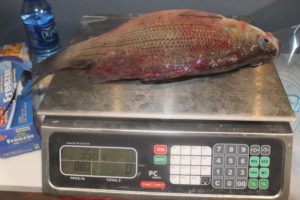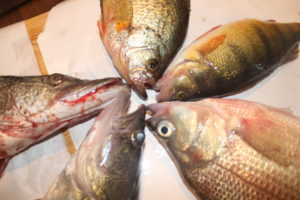 Good Luck Out There!
Hold On To Your Rod!!
And…
Find your Tree
With…
DevilsLakeFishingReport!!