Still Mostly Stable Ice
Lots Of Slush Though, Be Careful!!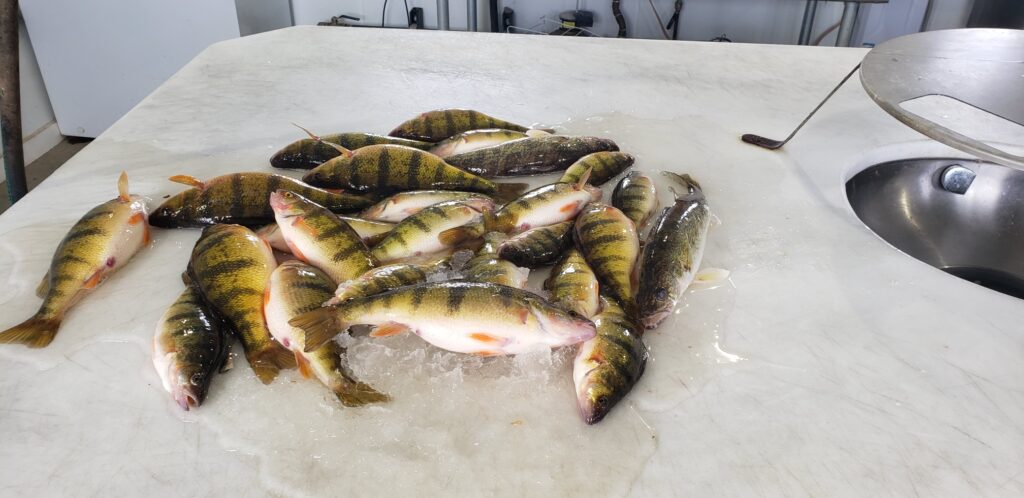 Perch!
The bite has been sporadic again, on one day and off the other. Or, you will be marking a ton of fish one minute and they are just gone the next. The Perch we found in the last few days have been in 18-20 feet, 30-34 feet, and then the super deep 42-48 feet. The best bites we have had have been in those deeper areas and that is pretty normal for this late in the season. Gold Varmint with a minnow had has been by far the best lure for us.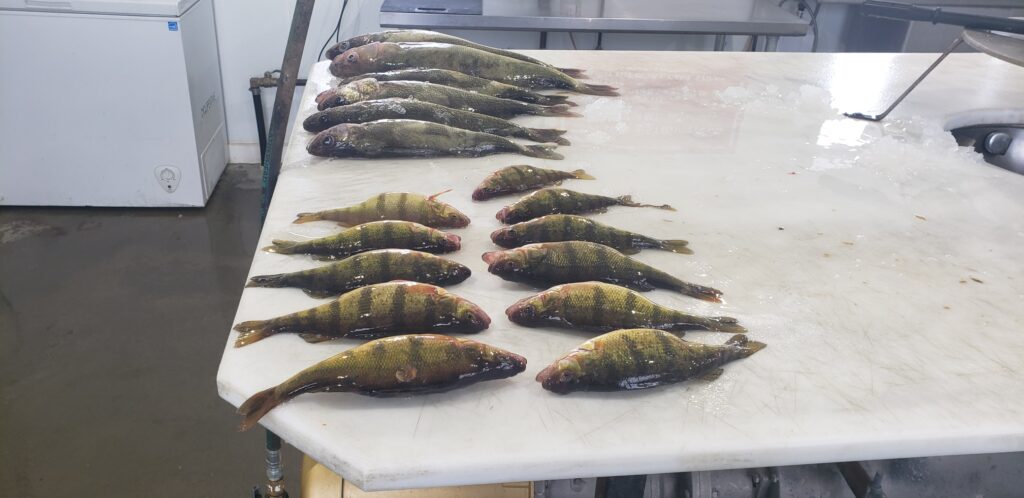 Walleyes!
For the most part, 6-15 feet for these but we did have a nice couple of days out east in 30-45 feet, and yes, you read that right, 45 feet of water for Walleyes. Pink UV and Green UV buckshots have been the best presentations for Walleyes. As they start their late winter transition, we expect to see a lot of Walleyes starting to show up in the areas adjacent to current areas so we are expecting to see that occurring shortly!!
Spots For Your Searching!!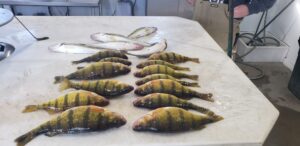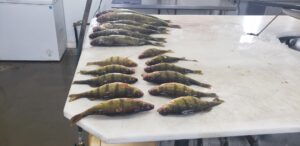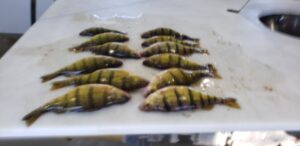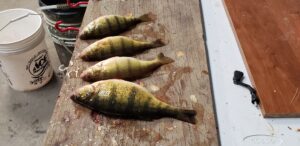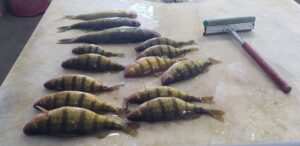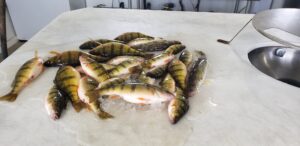 Good Luck Out There!
DevilsLakeFishingReport! 
Fishing Into Catching!!

Since 2016!