It's Fishing Tourney Week!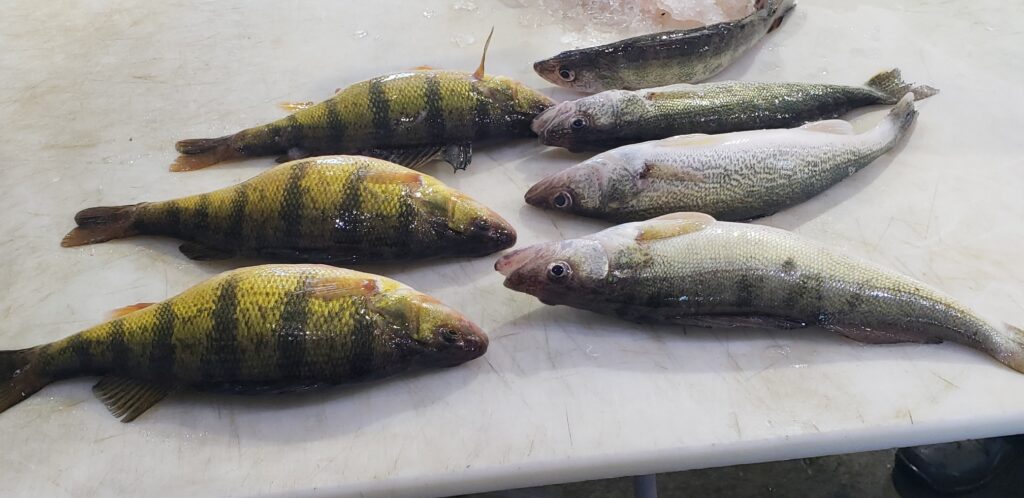 Where We Have Been!
Flooded Timber, Open Basin, Tree edges, and more Open basin; still seeing a lot of fish in pretty much all areas.  They all don't bite, but they are there.
Being in the right place at the right time and patience are key in getting onto some of these fish. There one minute, and then gone the next, only to come back 20 minutes later. I am not big on the patience thing, so it can be really tough to just sit but that is what it is taking to get the fish that we are getting right now.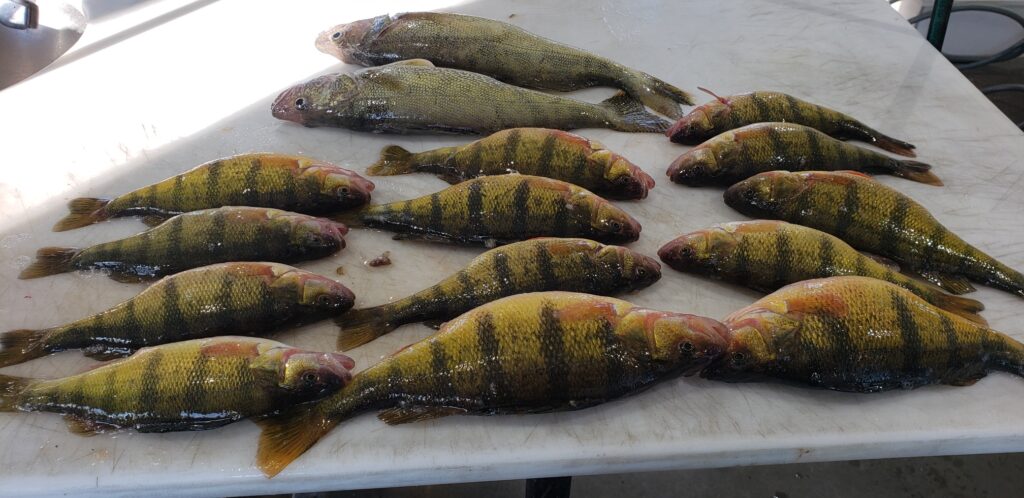 Depths!
The open basin stuff is tricky because there are no structures to base anything on, it's just basically no contours and well…
Open Basin!
Finding these fish and these bites are the most rewarding and surprising at the same time.
Most of these areas are deep, and sometimes really deep, 30+ feet of water is pretty much required to be considered 'open basin. Aside from those, the most fish we have seen have been in 10-16 feet, 30-34 feet, and then the super deep 35 +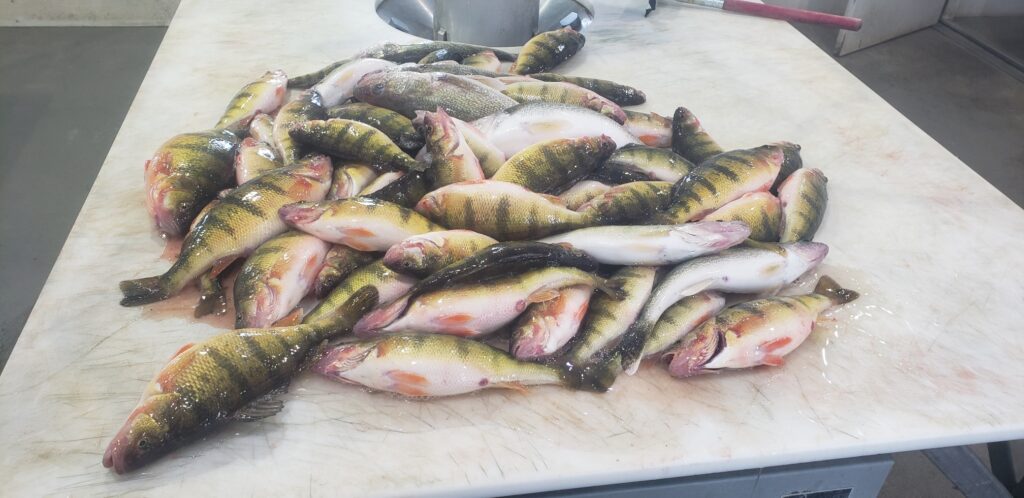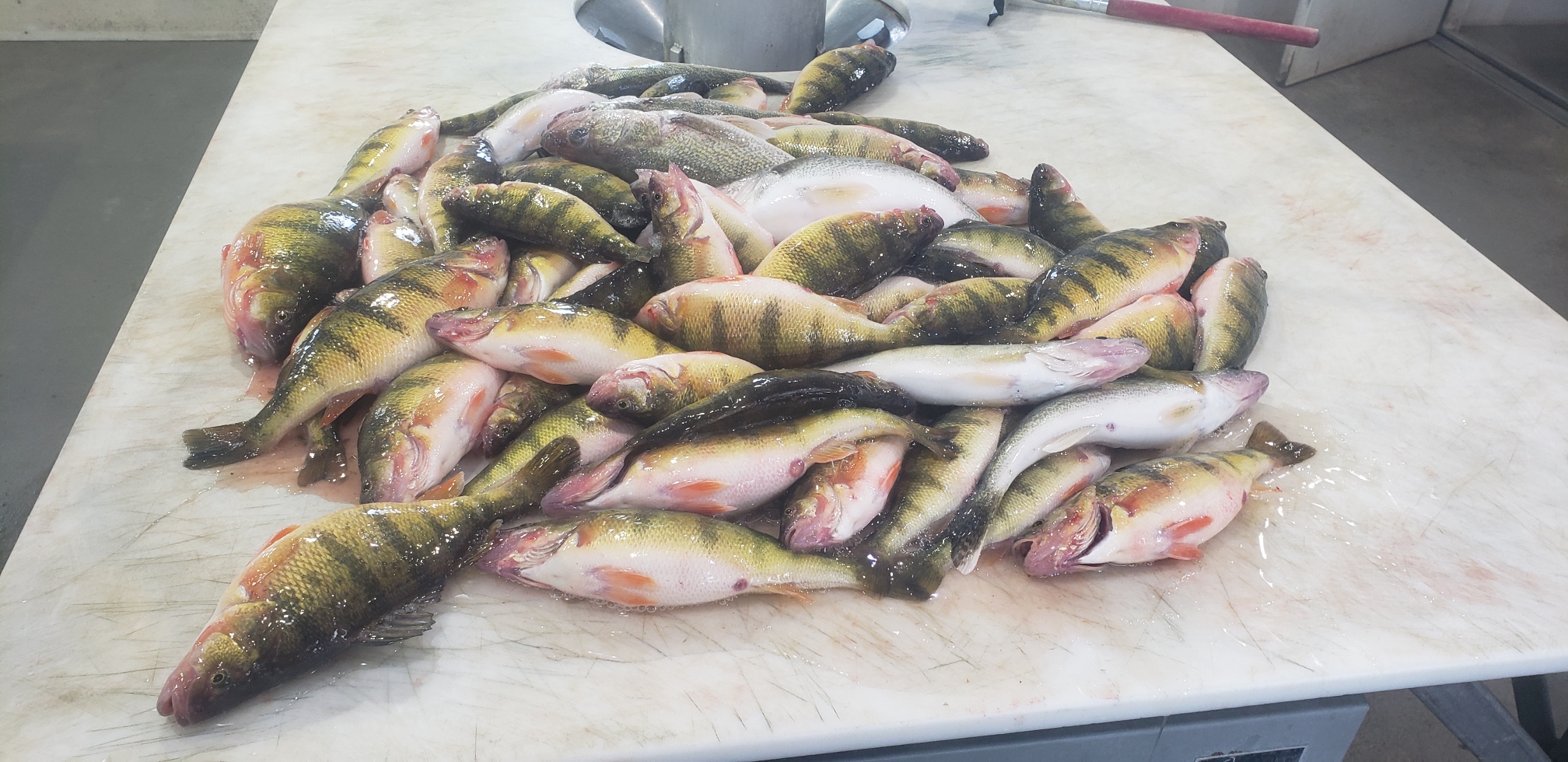 Colors!
Still getting on the Pink UV, pretty much always going back to that one because they catch so many fish for us. Also, the Gold Varmint and Gold Bad Bo have been effective as well.
Green UV started to come on this week as well and also the Pale Perch Jigging Rap, especially on the shallower two bites we were on this week.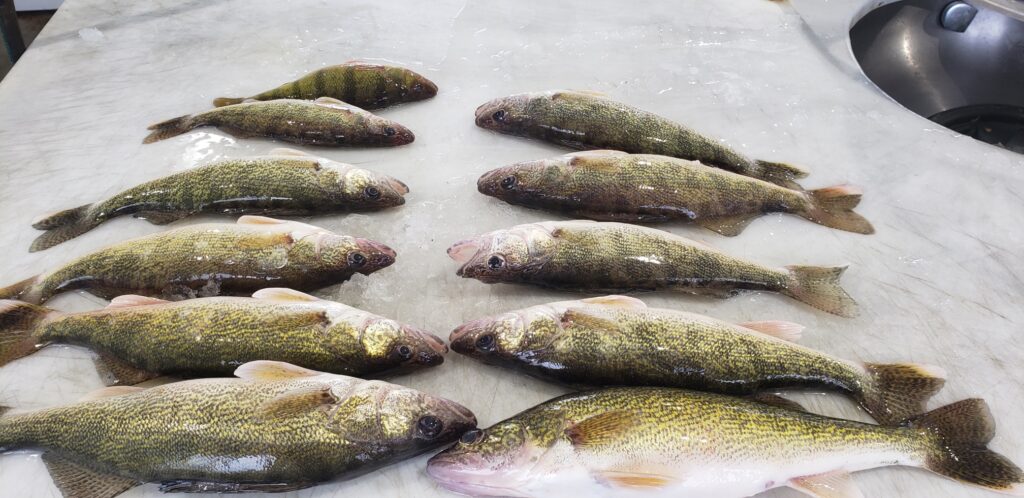 Stay tuned for tomorrow as we hope to have an announcement pertaining to the direction of DLFR and our website going forward!!
Good Luck out there!
DevilsLakeFishingReport!
Fishing Into Catching!

Since 2016!