Slower Today But 2 Bonus JUMBOOOOOOOS!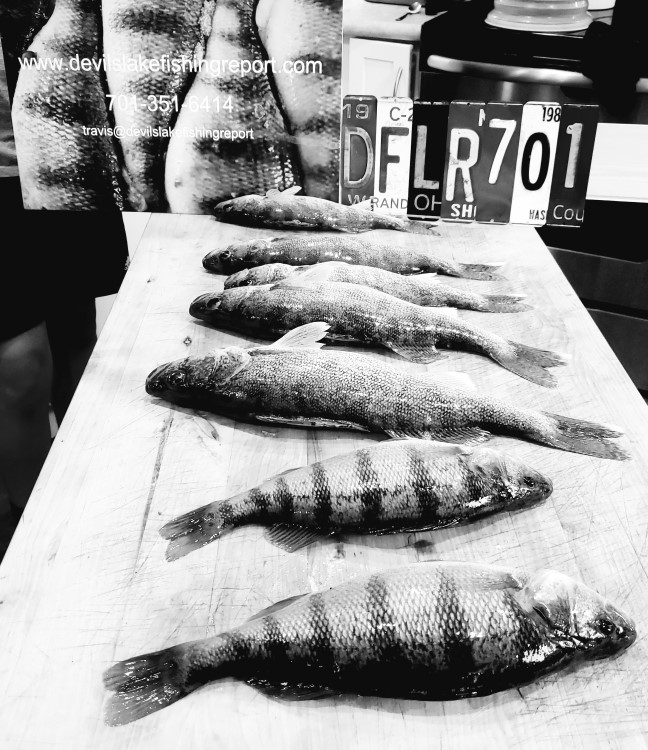 Normally, as the day gets longer, the rule of thumb is to start to drift deeper. Today was the absolute opposite, as we picked up 3 good eyes and 1 Jumbo Perch right away in our targeted depth line. We continued to run over a lot of fish marks on the bottom but they just wouldn't go and we switched some colors and even switched up techniques. 
After a few more passes the marks petered out and eventually were just gone, so we drifted deeper. And…
NOTHING!!
After a few head scratches, we started to do big sweeps across depths trying to find them again and after drifting shallower, we got back on 'em and were able to finish our our day with 2 more eyes and another Big Jumbo.
How Deep?
We started the day on the outside of that white line in 20-25 feet of water but had to transition inside the white line to finish out. There was definitely a goldilocks zone in there, finding that zone was vital right away and we have it for you here…
2 Techniques
We initially went at them with lead core and #5 Salmo's, when the fish scattered, we switched it up and dropped the bouncers with spinners.  Both landed keeper fish, both landed Jumbo Perch.
Again, 1 color Salmo and 1 color spinner were the best presentation.
Two ways to get em:
-or-
Comment On Water Clarity/Color
It shouldn't surprise us with the late Spring, but it is still kind of shocking to see our water as clean as it is at this point in the Summer. We have not seen a green muck in any of the areas that we have been, and with the exception of some floating moss out in EDL, the water clarity has been pretty ideal for Mid-August, jsut something to think about.
Good Luck out there!
DevilsLakeFishingReport!
Fishing Into Catching!

Since 2016!