Though It May Not Seem Like It From Our Environment Right Now!
Open Water Fishing Is Just About Here!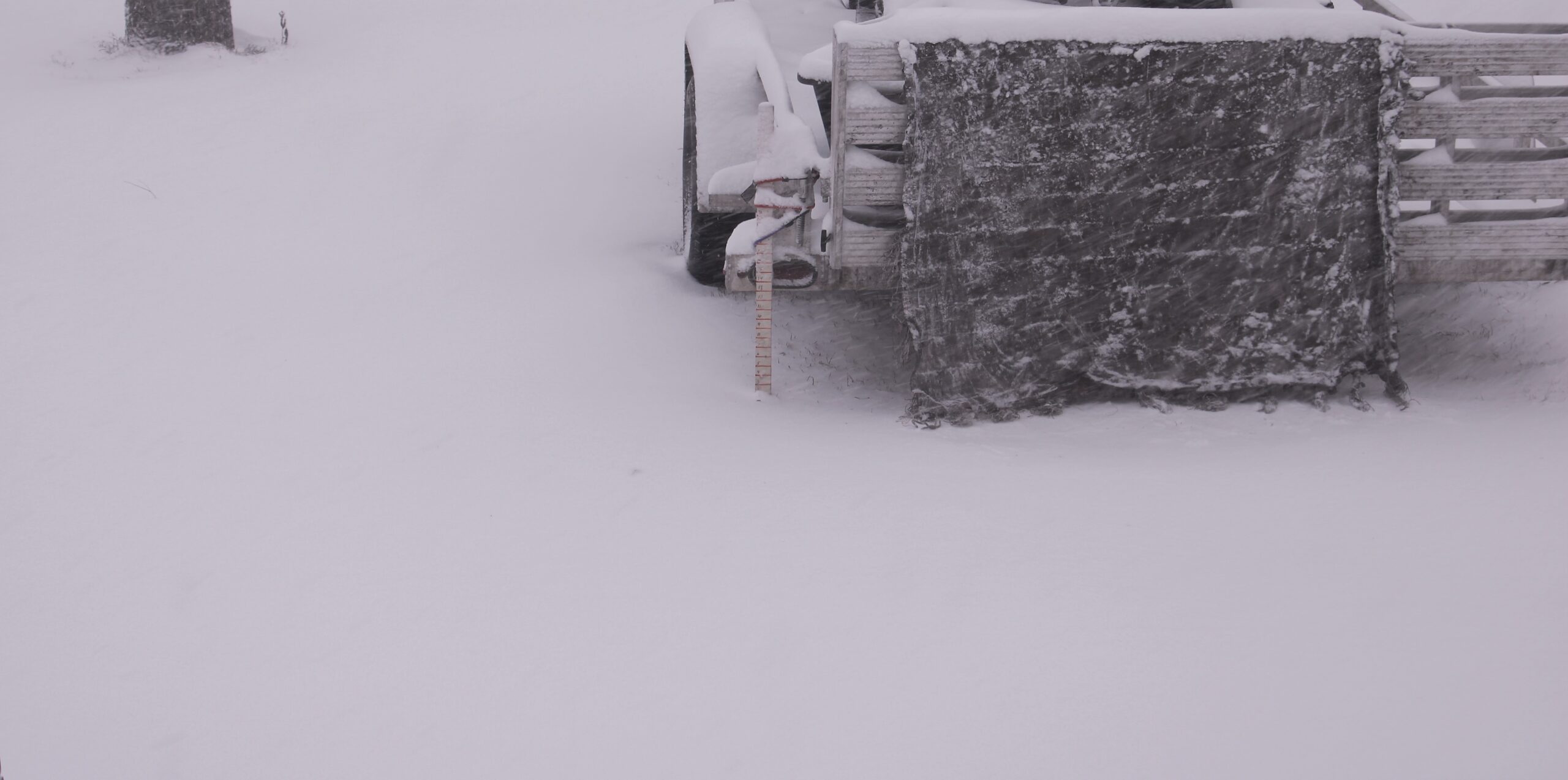 Ok, so after back-to-back snow events in under a week with another 'Colorado Low' on the way this weekend, it might seem like we are stuck in this winter cycle.   Open Water fishing IS right around the bend.  
I know one thing for sure, coming back from Mexico and our yearly vacation, not being able to hit the ground running has been extremely frustrating and I know the cabin fever is setting in.
Having a lot of 'office time' has allowed us to get some things done but we are ready to go!
I am sure you all are too.  
Knowing this, we want to make sure that our viewership knows of all of the things that DLFR can do for you!!
Spring Shore Fishing Locations and Updates!
As with every year, we do hit the coulees a little bit.  We aren't huge fans of the Spring Run and Pre-Spawn bite but we also respect the opinion of the Game and Fish that this time has no derogatory effect on the spawn.  We practice responsible CPR (Catch-Picture-Release) when we catch bigger females and we use the Spring Shore Fishing Guide as out location alert for our readers.  To follow where we are catching Walleye and Pike in the Spring you will need a Spring/Shore Fishing Guide.
Our Newest Feature!!
DLFR 'No-Secrets': CRANKING!!
What will 'No-Secrets' include you ask?
'No-Secrets' Features!
Detailed Analysis of our 20 favorite cranking locations

Diagramed Google Earth Maps of each location from 1991

Diagramed Google Earth Maps of each location from current water levels 

Analyzed GPS maps of each location

Exact GPS coordinates, all of our "Spots-To-Hit" for every location

Analysis of our favorite lures

Analysis of the structures we fish from each location

Identify ideal Wind/Weather conditions for each location
DLFR 'No-Secrets' is a culmination of data collecting and fishing observations spanning 18 years.  I have never spent as much time and effort on any other feature.  The unveiling of this series is a Milestone of sorts.  As we begin our 6th year, it is the 2nd of 3 milestones we have set out to achieve.  
Historical Waypoints
The records we use to plan our trips, the locations and waypoints we use everyday in the summer, the information we use to write and produce our pointed content; can be all yours at the click of a button.
Membership
Our Silver Memberships sell out cause, well, ice fishing is pretty popular up here on the Northern Tier of North Dakota.  Gold and Platinum are popular too, just not sold out yet.  It is our hope, by the end of the Spring Shore Fishing period, that we have filled out those two rosters as well.
Platinum Membership gives you everything, year round locations, year round support, year round data.
Gold gives you everything as well, just Open Water only!
Daily Waypoints
As in every other year, we always bring to you the most recent Waypoint locations as soon as we get them logged into our system with the general fish catching information that you need to go there and catch fish yourself.  Look for these in our Monday and Thursday Fishing reports, Fish Alerts, and they can all be found in the Waypoints catalog as well.
General Locale Reports
A new feature that we added last year and that was actually quite popular with some of our more accomplished and seasoned Devils Lake veterans.  Not exact coordinates but more localized than just the fishing report.  Name of bay or area where our fish came from so that, if you know the lake pretty well, you can get a leg up on the bite.
Elite Reports
This feature is a couple years old and has been popular as well.  Just an overview of the bite across the fishery as to where some bites have popped up according to our fishing network as we work with a number of accomplished fishermen and a number of other guides who are out on the lake regularly.  An Elite report just highlights different areas around the entire lake that are seeing increased Walleye and Pike activity.
Guided Fishing Trips
Though it is not the focus of Devils Lake Fishing Report, we enjoy showing off this great fishery too much not to do it a little bit.  On a limited basis, we take clients on a 6-hour fish chasing tour of Devils Lake.  To book one of these limited trips for you and 1-3 of your buddies give us a call at:
701-351-6414
Rates are simple, $400 per day/per boat (due to fuel cost increase, a 4-person/single boat day is now $450)
Tag Along's
Your own boat? Check
Your own gear? Check
Intimate knowledge of Devils Lake? No Check?
No Problem!!
Hire us for a 'DLFR Follow', For 6-hours we will bring you to 5 or 6 locations and show you where and how to chase Walleyes on Devils Lake, for the ridiculously low cost of $100/per boat.
Good Luck out there!
DevilsLakeFishingReport!
Fishing Into Catching!

Since 2016!