Get On It While It Is Hot!!
On what was suppose to be a Quick Walleye Mission, turned onto an all morning mining expedition.  Found By accident perusing ledges for Walleyes.  23 feet was the magic number and any Salmo with Blue was the color.  Get them while they are hot!!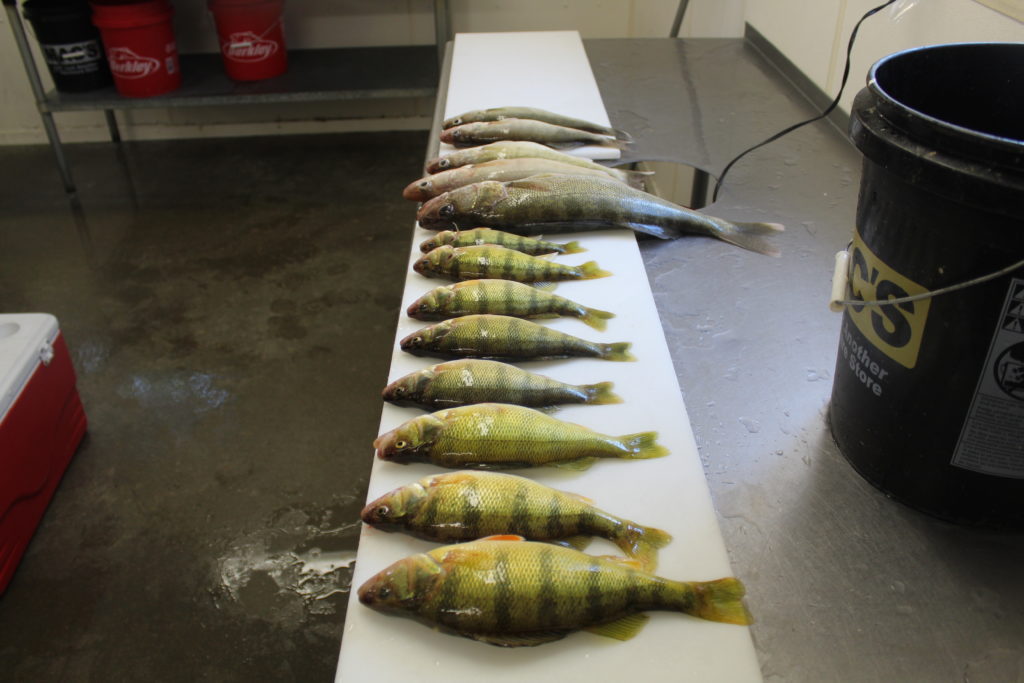 Hold On To Your Rod!!
And…
Turn Fishing Into Catching!!
With…
DevilsLakeFishingReport!!