Become A Member Of The DLFR Network and Reap The Benefits!
With the 'official' coming of summer on May 27-29th with Memorial Day weekend we are kicking things into high gear at DevilsLakeFishingReport.  Setting up schedules, developing our posting schedule, looking forward to our 2-Day Guided Trip giveaway on Monday, May 29th (go to Devils Lake Fishing Report Facebook, Like and Share our May 10th post to get your name entered); it is really an exciting and busy time for us here.
Can't forget about the reason we are doing what we are doing– FISHING!
With the advent of this busy time and realizing that so many others of you out there are really busy as well, we want to make it easier for some of you to acquire the valuable catching information that we have to offer.
Exclusive Offer
We are now offering membership status for those of you who are dedicated users of DLFR.  Some of you fish Devils Lake on a regular basis and are frequent users of our service.  Being a frequent user and purchaser of packages requires time. We want to cut down on that time for some of you that are frequent users and give a little discount at the same time.
With that, we are offering, on a "limited number" basis, the opportunity to become a Member of the DLFR Network.
These memberships are limited and come with numerous benefits aside from just access to our Waypoint packages.  It gives you access to us and all of our information.  Membership will give you ALL the information you will need to have fishing success on Devils Lake year-round if you choose or just in the Summer or just in the Winter.
Each membership level will be limited to 20 members and once those 20 memberships are sold, they will be closed for 1 calendar year.  Memberships will be based on 1 calendar year from the date of purchase and renewal will be offered to the previous years holder.  If that person does not want to renew, then that membership will be put back out for others.
Membership Levels
There are 3 membership levels:
 Platinum
Gold
Silver
Platinum Membership (20 available)
With a platinum membership goes the whole deal.
Weekly Waypoints that we log in the Summer($240 Value as of May 22nd) AND Winter (Purchased individually, a $1150 value) will be sent directly to you upon logging them in the computer.  No more need to purchase waypoints, they will go to you automatically.
Consultations- with this level membership we will consult with you by email, phone, -or- by appointment, in person at a sit down meeting and give you everything we have for when and where you want to fish.  You will have full access.
Elite Reports- our weekly elite reports will also be sent directly to you.
Year in review- our year in review packages from Summer 2016 and Winter 2016-2017 will be sent to you directly as you purchase your membership.  (Over a $2000 value if purchased individually)
Gold Membership (18 of 20 available)
All of the benefits from the Platinum membership except this level is for Open Water only.
Year in review Summer 2016 and all of our Spring Waypoints from 2017 will be sent directly.
Every Open Water Waypoint from the 2017 Open Water Season.
Silver Membership (20 available)
This one is for the Ice Addicts.  The Silver Membership will cover the 2017-2018 Hardwater season.
All the benefits of the Platinum membership for Ice Fishing only.
Every Ice Fishing Waypoint we logged in 2016-2017 will be sent directly (individual purchase value of $1150).
All Platinum, Gold, and Silver membership purchasers will be sent their DLFR membership card.  Every DLFR member will also have their names put into periodic drawings for free guided fishing opportunities throughout the Open Water and Hardwater seasons.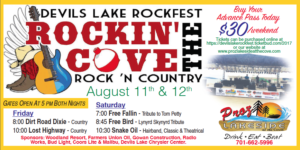 Consultations By Appointment
DLFR will also, for the 2017 Open Water Season be offering consultation visits.  Some don't want to be put on a spot but just need a little nudge.  For one half hour meeting with us, you can collect enough information to make your trip successful.  For one hour, we will almost guarantee to turn your fishing trip into a catching trip.
Good Luck Out There!
Hold On To Your Rod…
And…
CATCH MORE FISH!!