What A Weekend
I cannot express to you the roller coaster of emotions that we went through this weekend.  What an experience.
I have never been so proud of a group of girls in my life.  My daughter idolizes them and I couldn't select a more appropriate group of student-athletes for her to look up to.  The way they handled themselves on and off the court this entire season has been a joy to be a part of.
Championship Night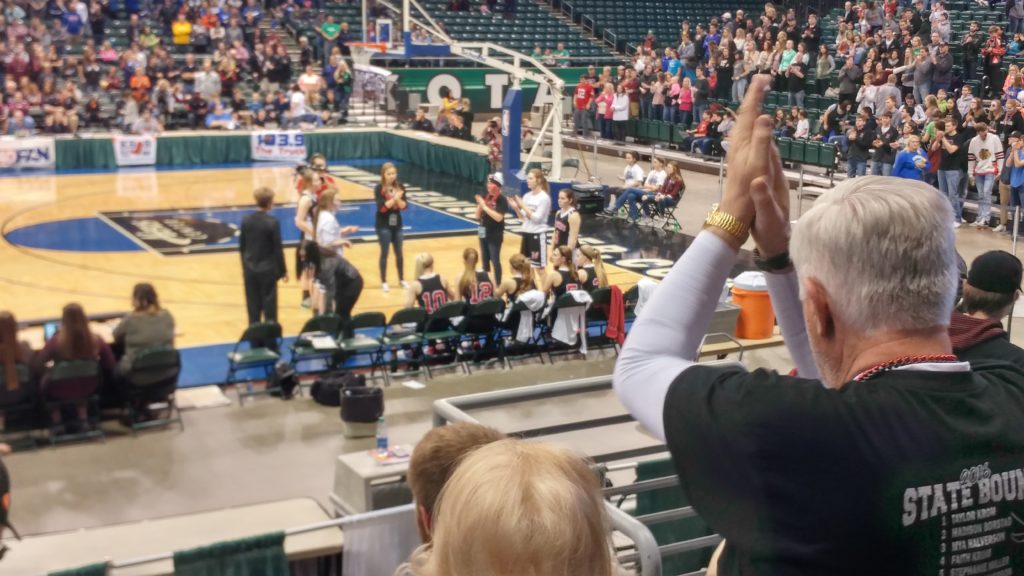 Going in, I think everyone knew that the State Championship game was going to be a good one, and it didn't disappoint.  Sadly, someone has to lose and on Saturday, that someone was the Northstar Bearcats.  They went up against a very talented and determined group of girls in the Kindred Vikings.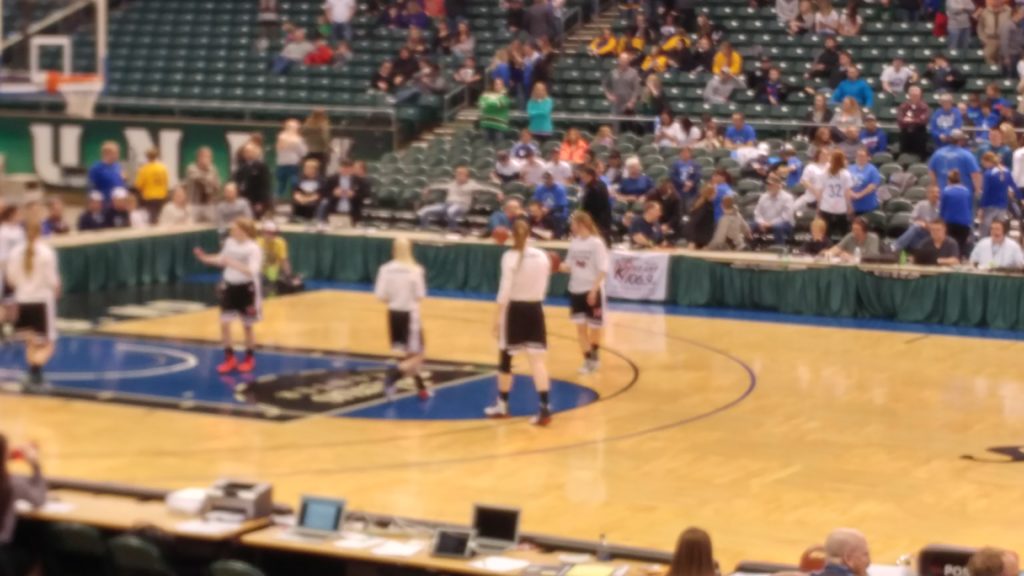 Two heavy weights going at it to the final whistle.  Congratulations have to go out to the Champs, they played just a little bit better than our Bearcats.
Lots of Accolades
Along with the conclusion of the Girls Basketball season and the State tournament, there are a lot of awards handed out. Even though I know everyone of our girls would give these up for that Championship trophy, it is worth mentioning the honors that they achieved.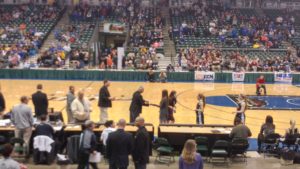 The Bearcats head coach, Jill Vote was awarded the State Class B Girls Basketball Coach of the Year, and we want to congratulate her on that honor.  She has done a wonderful job with these girls the last two years.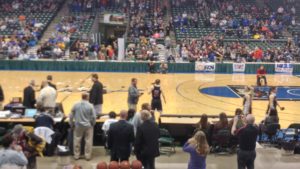 Steph, Peyton, and Macey were named to the all-tournament team.  Couldn't be more deserved for all three of them.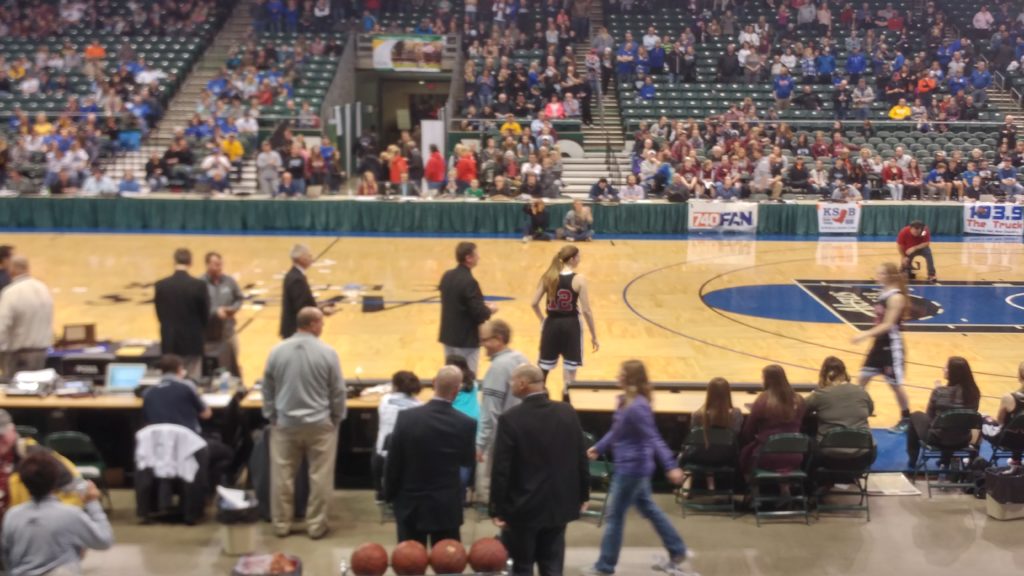 Macey was named Tournament MVP and North Dakota Class B Senior Athlete of the Year.  Congratulations Macey, it has been an honor to be able to follow you these past few years.  You have given us memories that we will cherish forever.  Papa Cub is looking down and smiling ear to ear.  Good Luck with the Bison next year and for years to come.
Gonna Miss This Group
This group of student-athletes is going to be missed next year.  The fun they provided for myself, my family, and all of the Bearcat community was unprecedented.
My daughter, who is 9, was distraught after the loss.  She looks up to these girls so much and is one of their most vocal supporters.  Her "Let's Go Bearcats" scream makes me giggle every time she yells it at the top of her lungs.  She takes losses hard though and she didn't quit crying for most of the day yesterday.  I couldn't be prouder of how much she truly cares for that group of girls.  It also has strengthened her resolve to become the best basketball player she can be and that is what it is all about.
'Fishing As Life' Had To Take Second Stage
Not much of a fishing report, I know.  Sometimes though, things happen in our lives that will only come around once or twice and we as fishermen have to hit the pause button.  It just so happened, it was this weekend for me.
We were able to get in a couple of hours of fishing yesterday and we drilled roughly 126 holes and caught exactly 2 perch.  We marked a lot of yo-yo's and we talked to a couple groups that were on them.  We just weren't fortunate enough to be one of those groups.
With Macey's career in high school done, for the rest of the Ice Fishing Season, we will be 110% dedicated to bringing you as much information as we possibly can
More Happy Customers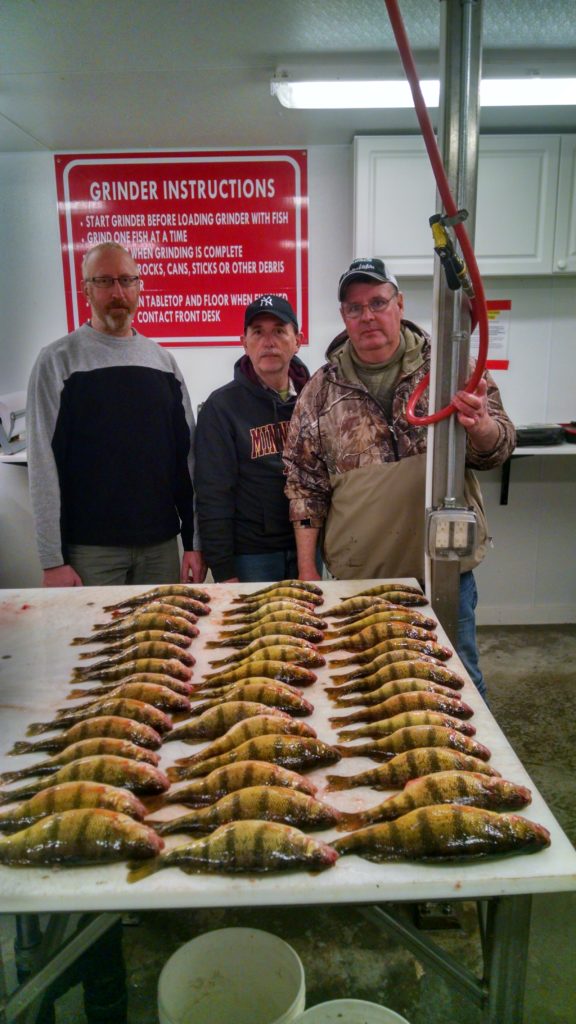 Good Luck out there!