What To Send Via Website, Via Email
We are here and have stated that our mission is to help other fishermen and fisherwomen CATCH MORE FISH on Devils Lake and its surrounding waters.  With that being said, we are not here to get into meaningless quarrels over what we are doing, whether it be in the comments section of this site, email, or Facebook message.
If you don't like our site, that is your prerogative, but we will not engage in any "internet wars" with anyone.
Our comments section is a vital tool and we will gladly post comments from readers that are relevant.  We WILL NOT post comments that are derogatory in content or technical questions and we ask that if you have a direct question about a transaction or one that you want answered for your person, that you direct that question to:
travis@devilslakefishingreport.com
Email Issues
The complaint lately that we are having email issues is not entirely factual.  We have had a couple of incidents where someone was attempting to use our website comments section instead of our email to rectify a couple of transaction issues.  Through a slight oversight on our end, the situation was unable to be rectified.
Lesson learned, but to avoid further issues, we felt that we needed to direct everyone to the right path of inquiry, i.e. our site email.  We would never attempt to slight anyone or do anything of deception.  If you know me or know someone that knows me, I think you would find out pretty quickly that we are as ethical and law abiding as they come.
Keep The Questions Coming
Having said that, keep the questions coming.  We love to help others gain access to, and enjoy the bounty that Devils Lake can provide.  If a couple simple questions are all you need and you aren't quite to the point of needing exact locations, we will gladly attempt to answer what you need and point you in the right direction.
We have been in probably the same situation as everyone of you at some point in time.  The biggest questions we have gotten lately is access locations.  We too are still learning some of the 'secret spots' to get on the lake but are pretty plugged in to most of them.
If that is all you need, ask away, we will absolutely point you in the right direction.
GO BEARCATS!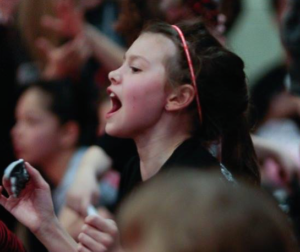 A little tournament update in case you were intrigued by yesterdays post.  The Northstar Bearcat girls were able to pull out a win in the 1st round of the State Tournament yesterday and avoid the 'Sunshine Bracket'.  They downed Glen Ullin-Hebron 57-33.  The Bearcats are a feisty bunch that plays great defense.  Macey played well, 22 points, 11 rebounds, and 7 blocks.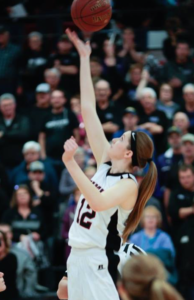 Steph and Peyton had good games with 18 and 12 and Madison rounded out the scoring with 5.  Mya didn't score but had a couple really good passes to set up teammates for easy buckets.  The perimeter defense played by the 4 guards is just plain nasty and it makes for a long night for most opposing teams.
The 'D' this group of girls brings as a whole is a joy to watch and their unselfishness makes this basketball purest smile.
Last year they faced a Private School in the semifinal round and lost by 2, Shiloh Christian was the eventual State Champs and the Bearcats would go on to place 3rd.  History repeats itself, as they face another Private School tonight in Our Redeemer's out of Minot.  Hopefully, the results are different.  This is a special group of girls and we will be cheering for them at the top of our lungs.
GO BEARCATS!
Good Luck out there!