It Started Out Slow/Really Picked Up Though!!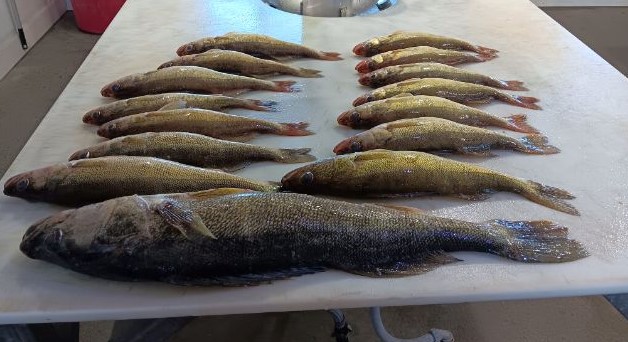 It started off pretty slow and a location switch was needed, but once we got on em, it was pretty consistent for the duration.
We started in 14-18 feet and didn't have em going, once we kind of dialed em it, it was over 20 feet of water.
Orange, Green, and Gold Spinners all got us some fish.
Big Front Coming!
Some reports have it being really windy tomorrow, some gusts of 40+ mph. We are going to try it but with wind speeds that high, it might just be too tough. Time will tell.
Good Luck out there!
DevilsLakeFishingReport!
Fishing Into Catching!

Since 2016!