Glad It Was My Boat That Got It!!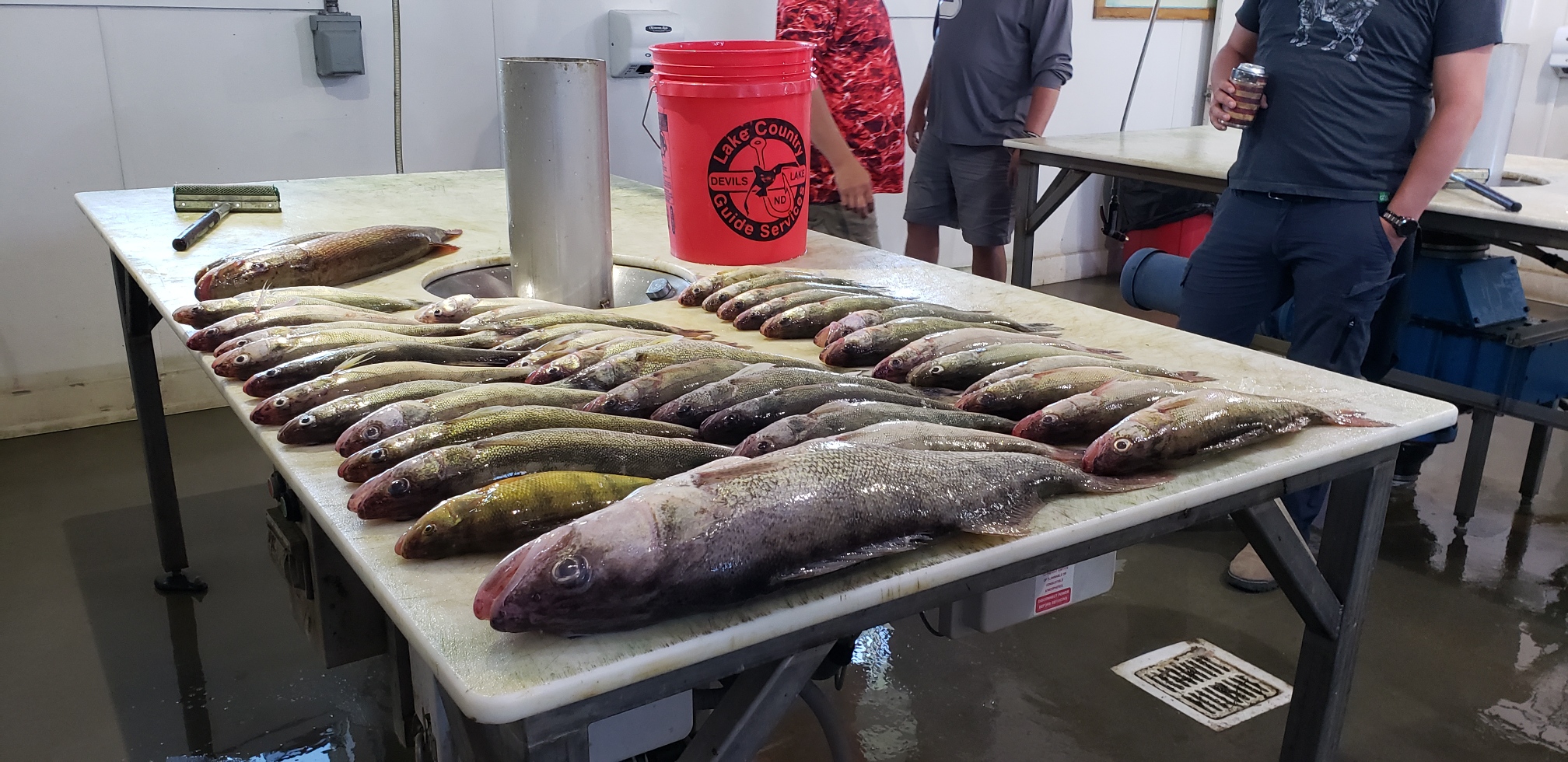 We love this day every year! A little friendly competition between guide boats and on a day when the fish just seemed a little 'off', we were able to boat that 'kicker' that was going to bring home that kicker fish.
Two of the 5 spots we hit today gave us our keepers and both were in roughly 15-20 feet of water.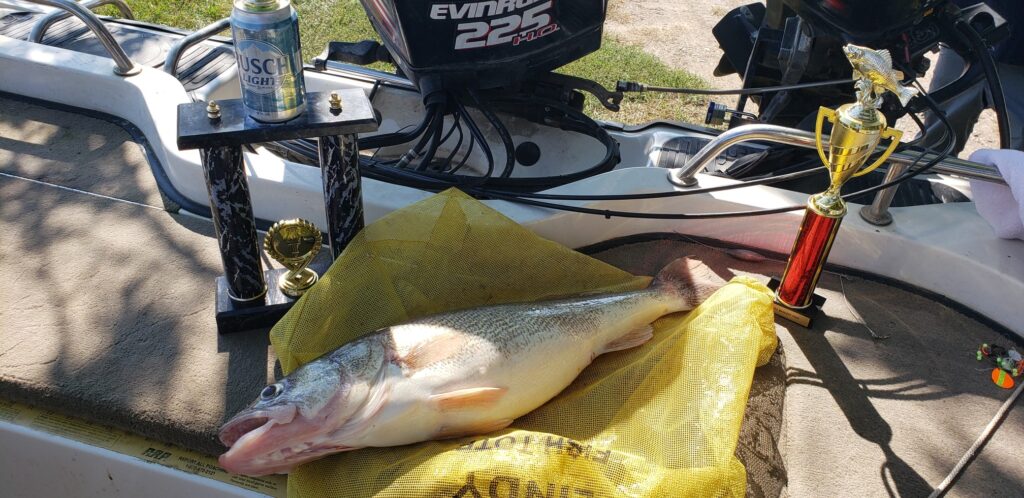 I don't know if it was the little bit of weather that we had go through last night or the fog/mist this morning followed by some pretty stiff wind, but there were a couple of spots that had been really fishy that just didn't produce today.
Spinner Color!
As it often happens on days like today, there was no color that was really 'on fire' today and it took a lot of perusing through the spinner box and a lot of experimentation to finally get a few.
That big one was on White w/Silver Stripe.
Good Luck out there!
DevilsLakeFishingReport!
Fishing Into Catching!

Since 2016!