Some Mossy Areas/Especially Out East!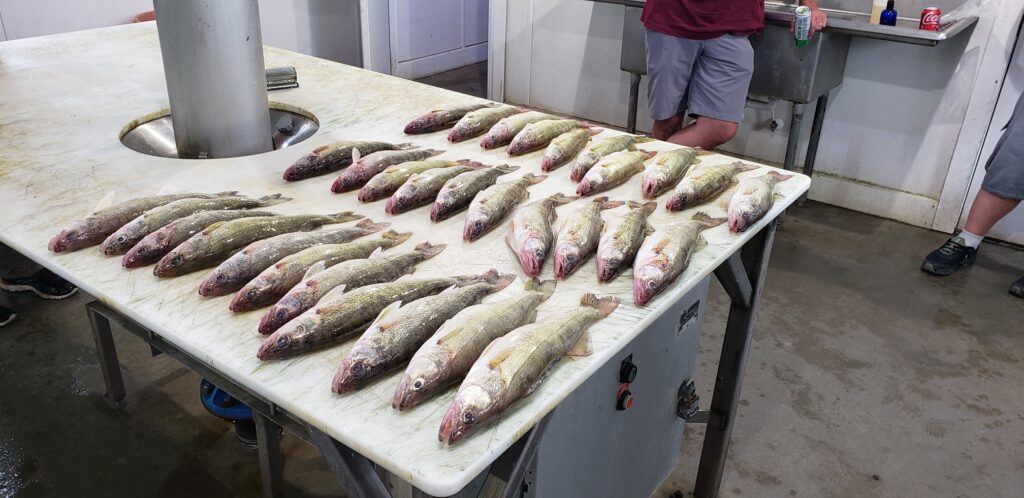 We have been battling wind and faulty wind forecasts all Summer and lately has been no different. Giving us windows of opportunity and mad dashes for cover. These were found relatively shallower than what depths we had been in but we were out West so that does have an effect on the depth you will find the keepers.
Both spots had fish but the intense period of 'bite windows' were relatively short. When they were on though, they were very willing, and then on a couple of passes they would just be gone, only to be back and biting again.  
Wednesday Waters!!
Water Temps!
Middle and East the last two times out have seen surface water at 71-74 degrees. West is a little warmer, 75-77 degrees and over the next few days wit the heat coming we will see those temperatures rise a little bit. With the cold fronts that we have seen come through the past couple weeks, it explains the lagging temperatures in the middle and to the east. Shallower water to the west usually warms up faster and will cool down a little slower when those cold fronts come through.
Water Clarity!
In all actuality, this has been pretty good.  We have had a lot of wind, mixing the water up a lot, keeping it from getting that normal, late-Summer pea soup muck. We haven't seen much of that at all. Out east, there is a lot of floating moss, and it is problematic when trying to troll either Spinners or Cranks as you alomost have to reel up and clean you line every 5 or 6 minutes.
Lake Elevation!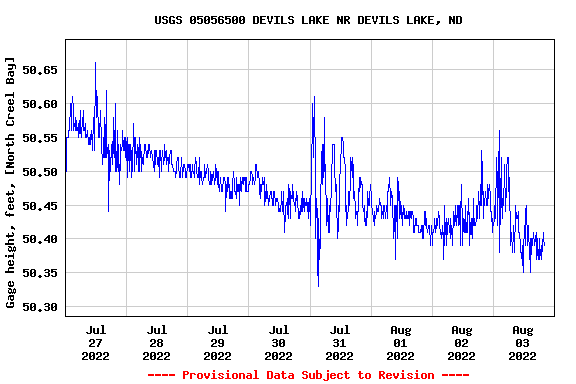 She peaked, and now the slow descent as evaporation and pumps starting whittling away at the lake level. Still going to freeze up way higher than we did a year ago. 
Weed Growth!
Getting fouled up now in areas out to 16-17 feet in some areas and some of the much shallower spots are really getting choked out a little bit. 

DevilsLakeFishingReport!
Fishing Into Catching!

Since 2016!