Slid Deeper
Better Fish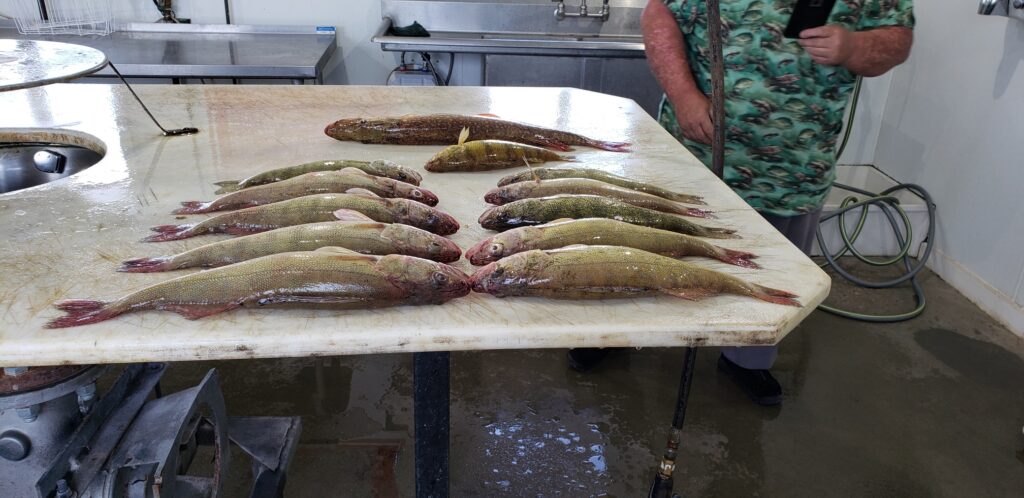 We knew there were fish in this area, so we slid down the points a little into 23-26 feet of water and found some quality fish.  Worms on spinners with 1.5- and 2.0-ounce bottom bouncers.
This was the hot color today: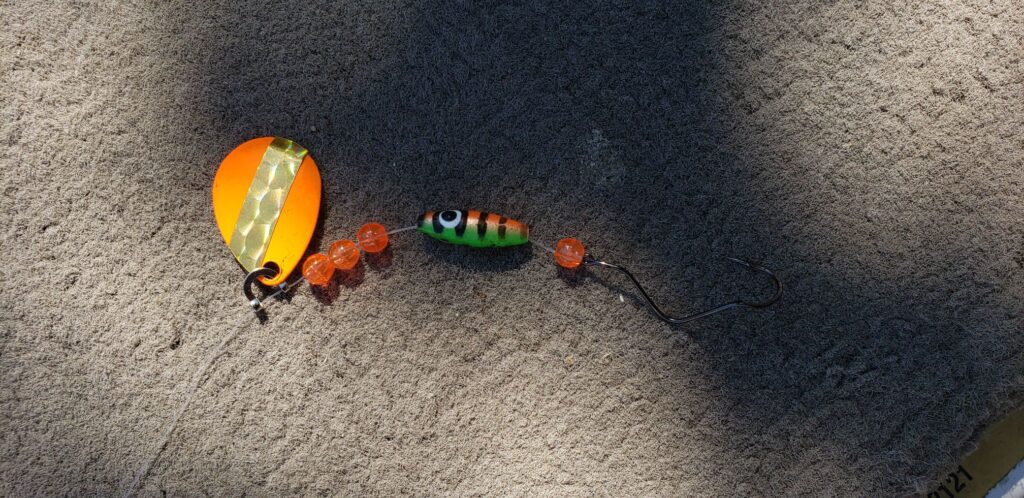 Tough to find with the floats on them so we have to make our own.  
Something gratifying about the day's catch being brought in with spinners you create yourself!
Good Luck out there!
DevilsLakeFishingRepor!
Fishing Into Catching!

Since 2016!