Water Temps!
Yesterday when we were coming in, we had a surface water temperature of 72.6, we were coming in a little early, 11:30ish, so I am sure it topped out in the mid-70's.  Today I am wearing a sweatshirt enjoying a lake day with my family and in-laws so I am sure it dipped a little.  We are having somewhat of a yo-yo July, weather wise at the moment so the water temperature is going to do that yo-yo action as well.  Gonna keep those fish in the 8-23 foot range for an extended period of time.  Not a bad thing actually.
Water Clarity!
Starting to take on the signature mid-summer green.  Not terrible at the moment but when it starts it doesn't usually clear up until the fall. Wind has been out of the easterly direction for an extended period of time so the western shorelines will be a little greener than the other shorelines.
Lake Elevation!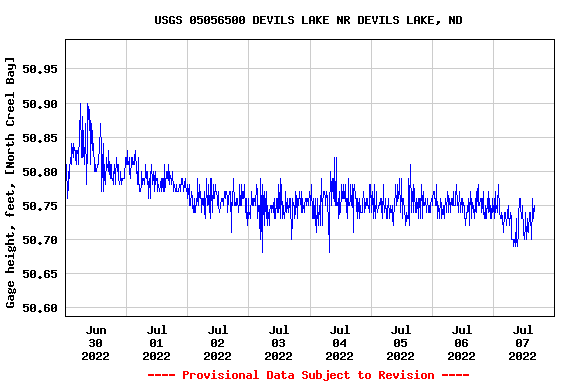 As you can see, she is pretty much at the point where it is going to start to go down now from evaporation and, with 1 pump now going, about 225 CFS going out that way, a projection of freeze up levels can realistically be between 1449-1448.  a foot or two higher than what we saw a year ago.  According to the local news on the radio, the East end pump is going, the West end pump is not due to repairs. All in all, a positive rise for the fishermen of the area, not so much for the farmers and landowners but a lot better than it could have been.  We didn't hit 1451 and steered clear of 1452.5 which is a disastrous level.

Weed Growth!
We were picking up weeds all the way out to 16 feet of water yesterday.  Now obviously is wasn't thick weeds but were still weeding up here and there.  Weed pockets up shallow can still be fishable with some success for bigger fish and finding those dense weed edges in 8-10 feet of water can be very productive.
We aren't seeing dense algae blooms yet but we are starting to see some pretty good blooms out there.

DevilsLakeFishingReport!
Fishing Into Catching!

Since 2016!