No Lack Of Forage!
Troll Bite Is Alive And Well Though!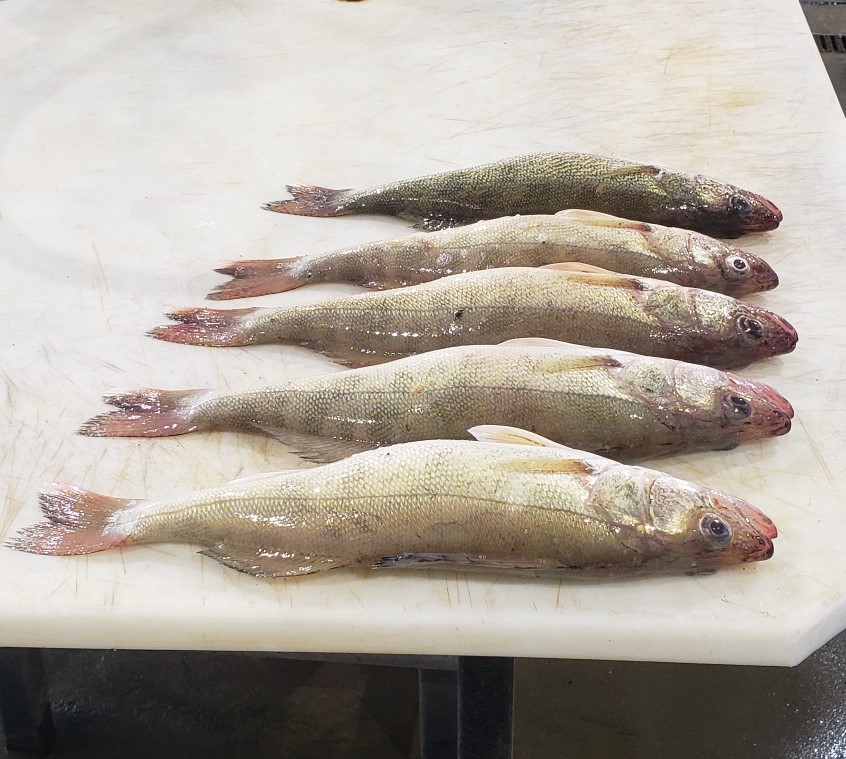 With a few days off over the Weekend for my daughters AAU tournament and 2 'Follow' boats in tow, we were going to show some wind 'hideout' spots for tomorrow and then go hit some troll lines out West.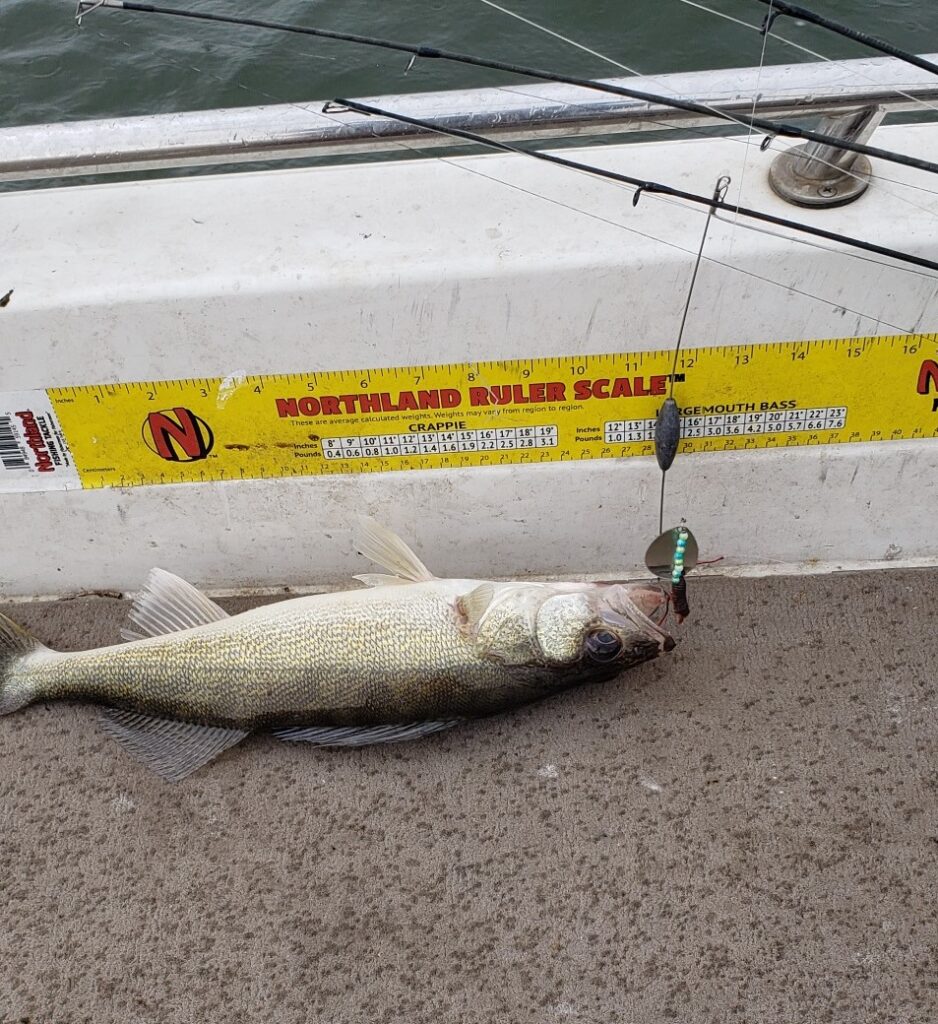 The 3 western spots that we hit up did not disappoint and it became apparent that the spinner-bottom bouncer bite is alive and well.  All fish were caught in 15-23 feet of water and with increasing clouds as the T-Storms moved in, Purple was the color and worms were the bait of choice.  Some unbelievably healthy and fat Walleyes today and they are absolutely FULL of Shrimp.
It is a wonder they feel the need to bite on a spinner at all, but lucky for us there are more than enough willing biters out there!
Good Luck out there!
DevilsLakeFishingReport!
Fishing Into Catching!

Since 2016!