It Was Like We Were Back In Late December!
Fired Up And Flying Up!!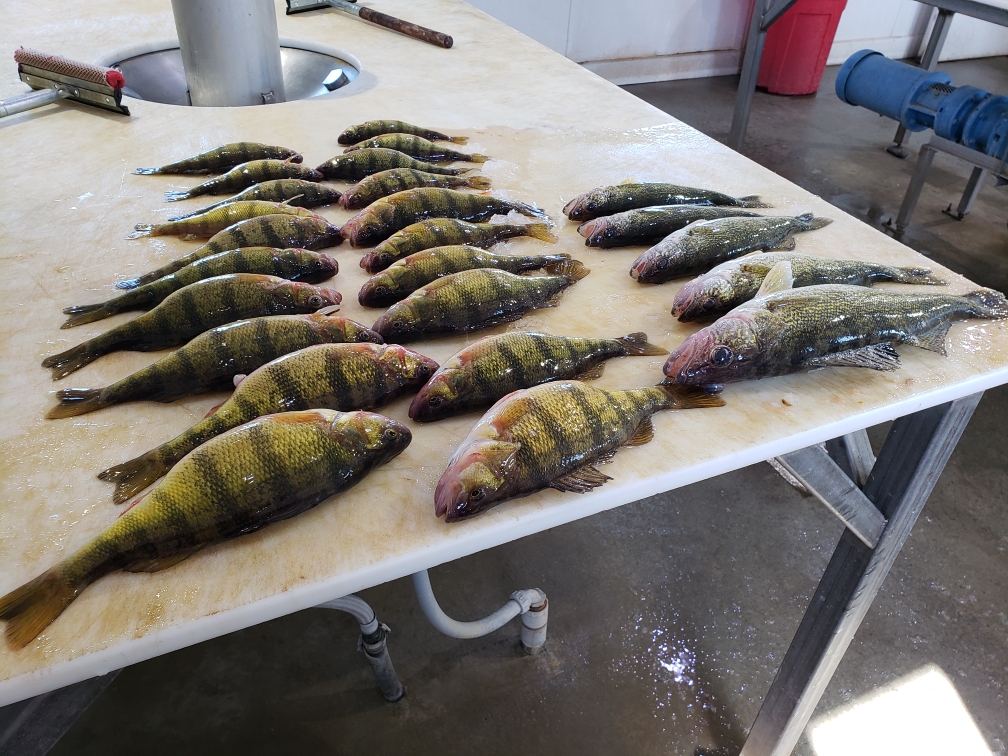 Biology and nice weather finally trumped the 'yo-yo effect' and we saw fish flying up, at times this school was up 12 feet off of the bottom, zooming to meet our lures on the way down.  We hadn't seen this much activity since late December/early January.
One little issue, the accesses are going quick.  I wouldn't attempt truck traffic anymore but some still will.  Snobear or ATV should still be good until you can't get to the main ice sheet anymore.  The ice sheet isn't the problem though.
We were in 45 feet of water and the Gold Varmint with a minnow head was lethal. 
We are off all weekend so this will be our last offering until Monday, hopefully we can still get out there by then.
Also, Waypoint sales are capped at 10 and we have had a lot of traffic looking for locations for this weekend, once they hit 10 they will be pulled, don't miss a chance at a Vexilar Christmas tree!!
Good Luck out there!
DevilsLakeFishingReport!
Fishing Into Catching!

Since 2016!