Happy PI Day!!
Double Shift/Double Duty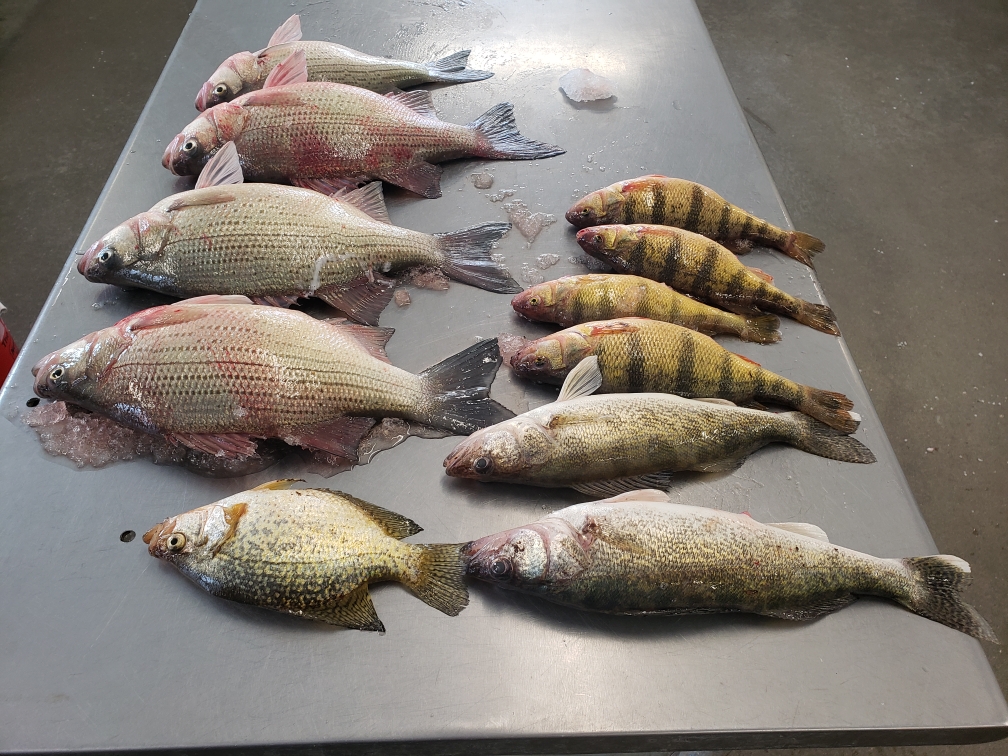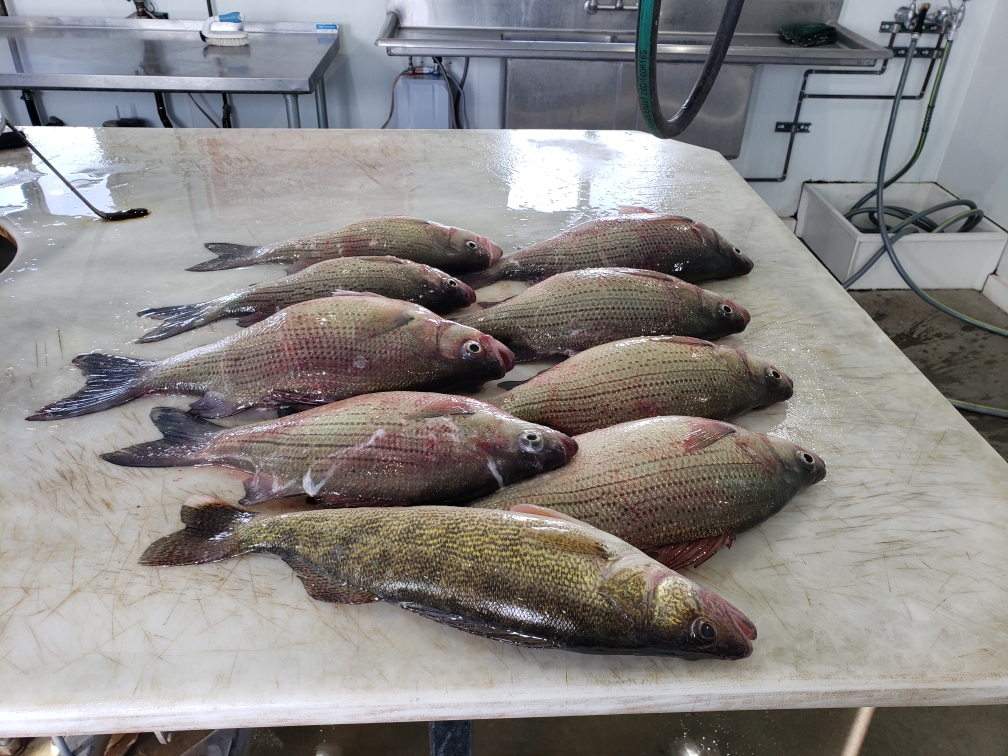 Ran a morning shift and an early afternoon 'search' shift; both produced good fish, the Whiteys were just SOOOOOO active.  Found them in 26-30 feet of water and the two best lures were Big Bad Bo and the Pink/White VMC UV, both tipped with a minnow head.  
Had the Whiteys not been so active, the target fish might have been a little more attainable.  Unfortunately, those Whitey's were stealing the lure away from the fish we were actually after.  Tomorrow is a new day and ideally, the Whitey's will settle down a bit.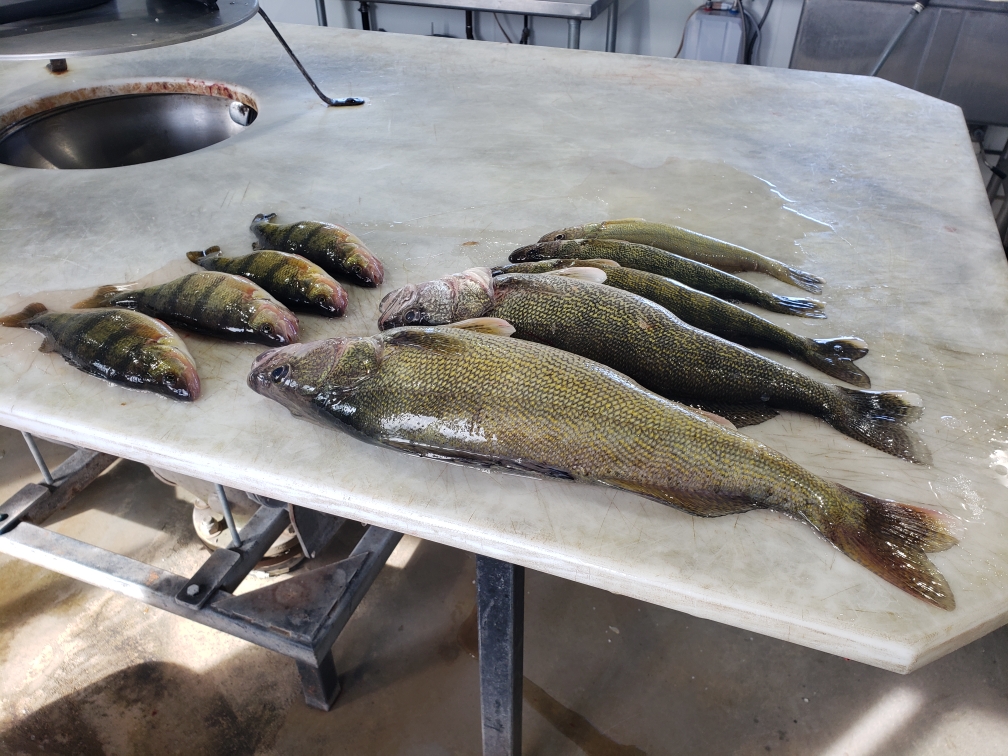 Concentrating the majority of our Perch Search hours in the deep basins now and we are seeing a lot of fish.  The problem is, they just aren't biting enough, yo-yo'ing just way too much.
Our Walleye Searches are much shallower.  Starting in 6-10 and then sliding to 14-18 feet of water in the later mornings.  The majority of the Walleyes we are catching are still males, even the bigger ones.  Meaning, those big females haven't quite put on the feed bag yet, but they will very shortly.  
The best Perch, Walleye, and Crappie bites of the year are hopefully right around the corner.
We are going to have more and more straight search days in the pick-up and wheeler instead of in the SnoBear so lots of holes and lots of area covered.
Stay Tuned!!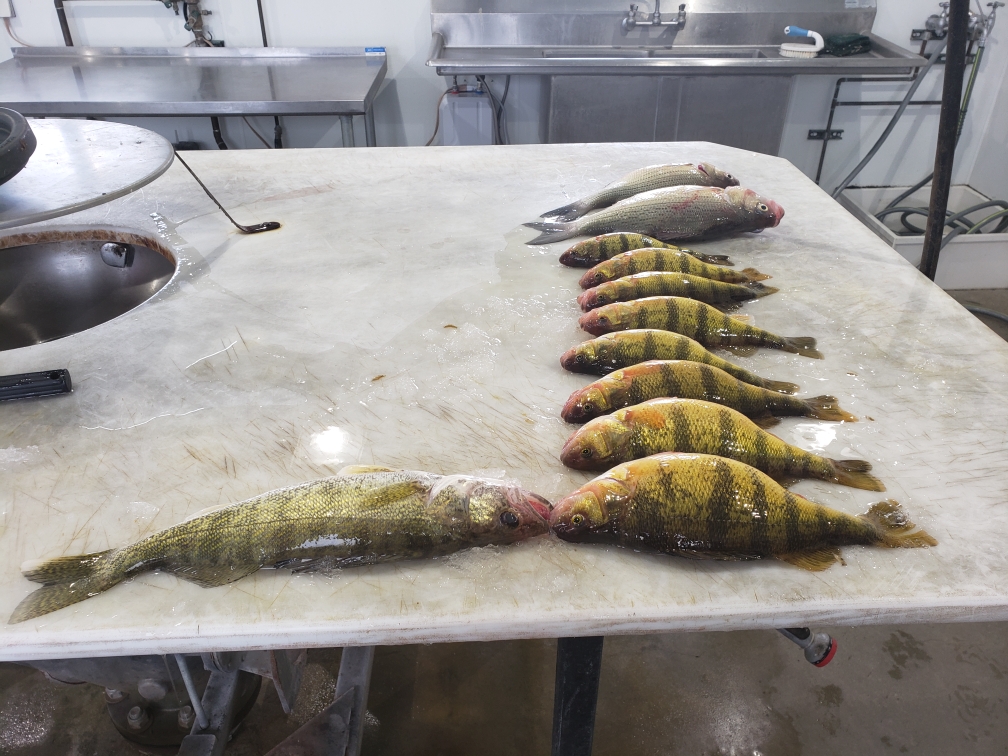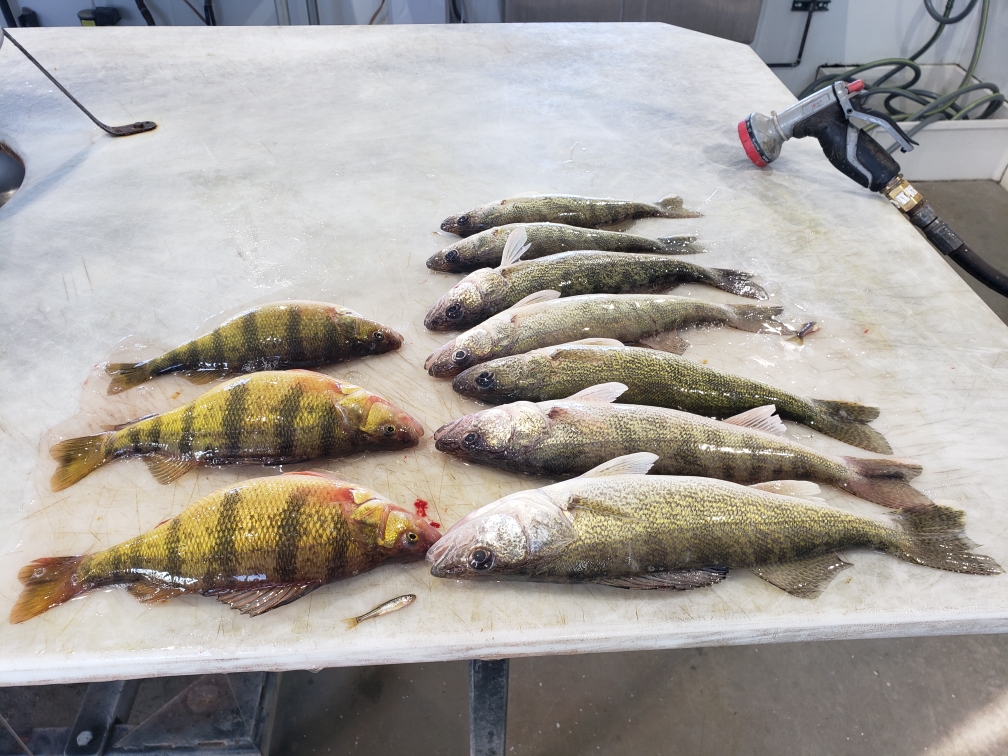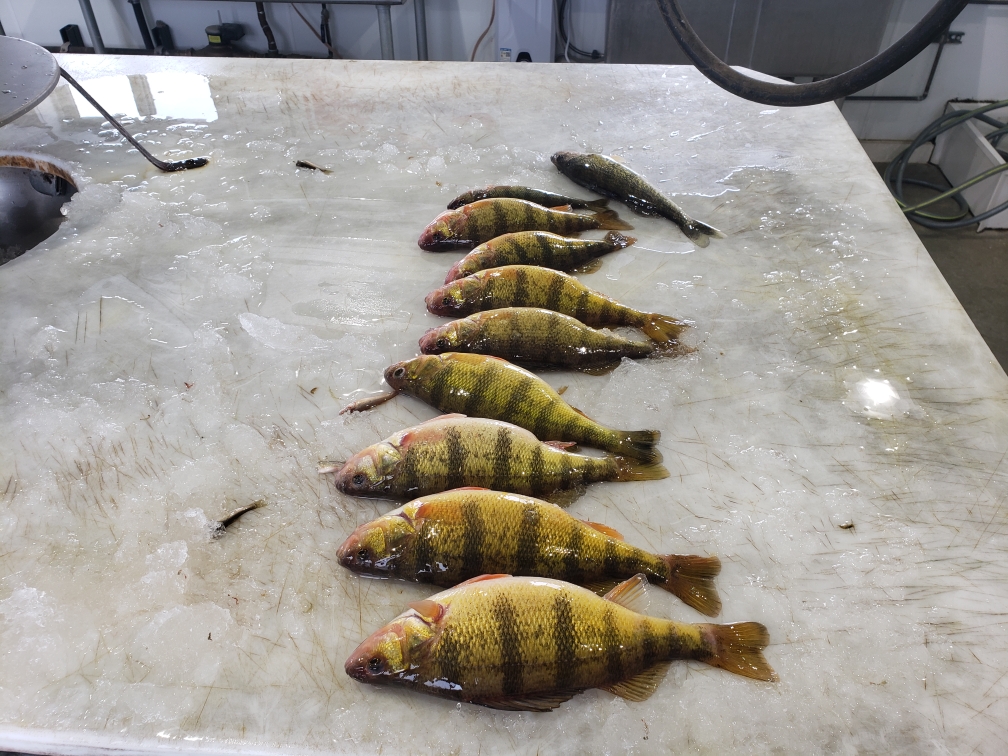 When You Can Only Bring A Few
These Are The Chosen!!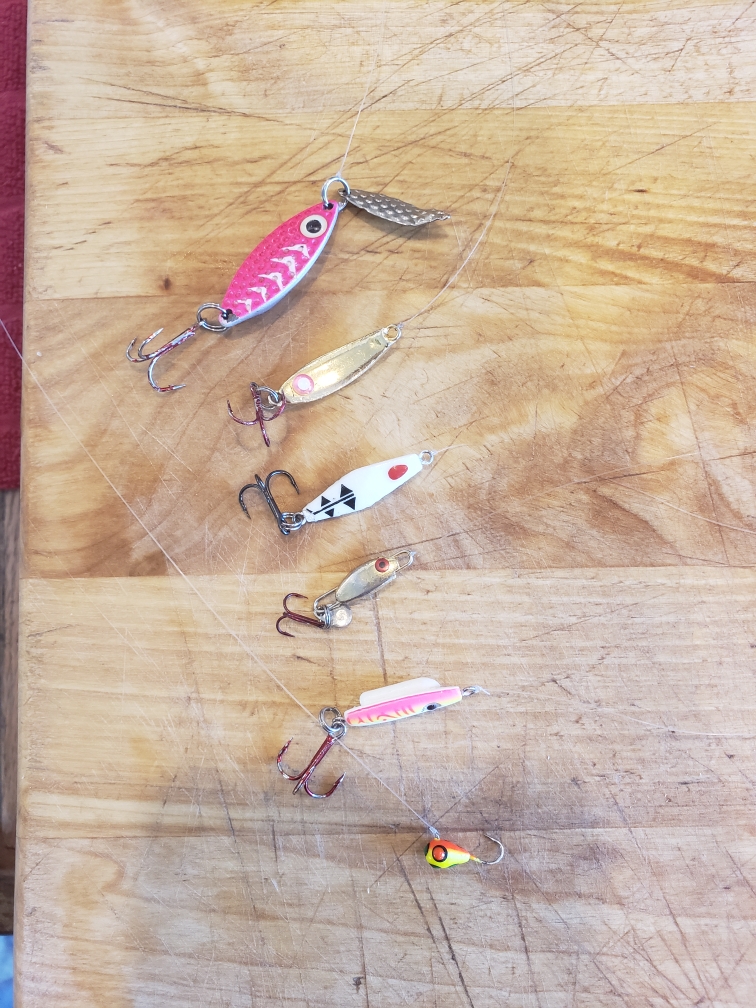 When you have short time and you can only bring with you the bare minimum, you bring the important stuff, only the things that you know will be the most effective.  These are the ones we grabbed, cause well, they are working for us right now.  
Obviously the Gold Varmint and its pint-sized replica, that Gold Big Bad Bo.  Pink/White VMC UV, it's been a hot one this winter.  That Big PK Spoon to rattle 'em up.  The White one with Silver glitter has come on lately and the Orange/Chartreuse Tungsten for the Yo-Yo's.  
Good Luck out there!
DevilsLakeFishingReport!
Fishing Into Catching!

Since 2016!