Flurries Make The Day!!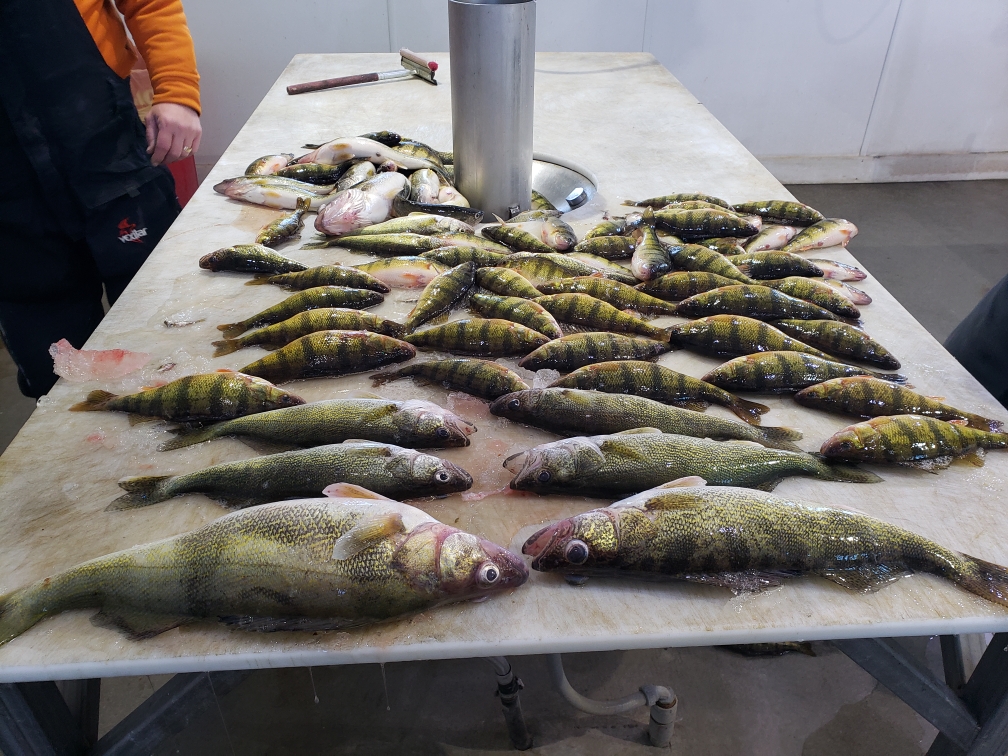 Sometimes Perch come in bunches.  This pile was do to few of those Perch Flurries.  When they were under us, they were fiery, and then they would be gone.  Fifteen minute wait times and resetting the timer everytime we marked fish kept us on the spot and allowed us to put quite a few topside.
The Gold Varmint got a few but the real ticket was this Tungsten w/Spikes: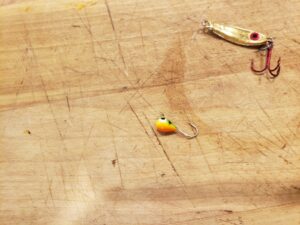 Full Fishing Report tomorrow, we will delve deeper into our Perch Searching strategy in-depth!!
It has worked well for us so far!
Good Luck out there!
DevilsLakeFishingReport!
Fishing Into Catching!!

Since 2016!