How About Those VIKINGS!!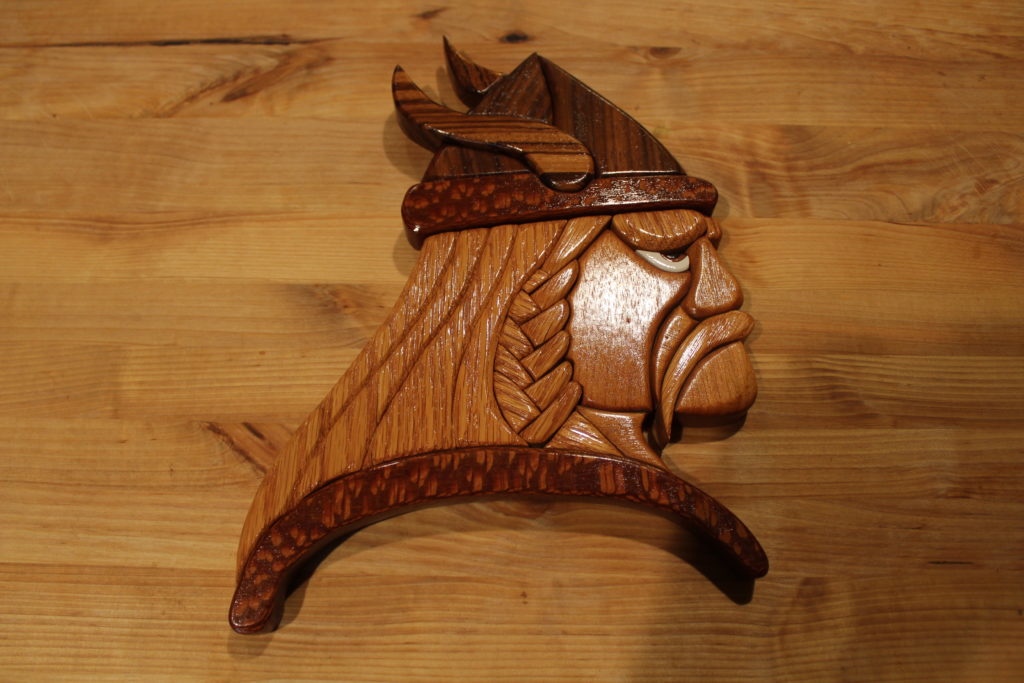 In hopes of not alienating our Packer supporters to the East, I still must say:
I am a diehard, tortured, embattled Vikings fan!!
From the times that I can barely remember, I have cheered for our lovable losers to the east.  Here in North Dakota we have no NFL team.  Popular joke is:
Why doesn't North Dakota have an NFL team? Cause then Minnesota would want one too.  I cringe every time I hear that one.
Due to age, I missed those glory years of the late 60's and the early 70's.  I was not either around or old enough to remember the 4 Super Bowl losses.  My earliest memories are Tommy Kramer, Jarvis Redwine (quite possibly the greatest name in sports history), Anthony Carter, Keith Millard.  The Hershel Walker trade almost sent me into hiding.  The quarterback carousel has left my head spinning.
The hope of Daunte Culpepper and Christian Ponder left really salty wounds.
We as Vikings fans have become a collective group, embracing the suck, and relishing in our preseason championships only to have the real games begin and our hopes are thrown to the rocks.  Last year was the classic case study of why Vikings fans feel so tortured.  So much promise, so much hope, and then:
BAM!!
The bye happened and injuries undermined yet another season.  So much hope, so much promise, so much optimism.  The life of a Vikes fan is like a roller coaster.
We have never gotten over, '98, and 41-donut, and 2009.  Those 3 years will live on in my memory forever.  The what if's.  What if Gary Anderson doesn't miss that FG or Denny Green doesn't become so conservative.  What if the Vikings actually showed up against the Giants.  What if Favre just eats one or Adrian doesn't cough it up.
So many what if's in those three seasons.
We have been conditioned to expect the downfall.  We have been conditioned to expect disaster in the most unexplainable ways.
I want to be able to say NOT THIS YEAR!  Not this time.  This is our year, finally we have it all together.
But I can't.
Because these are my Vikings.
I love this team this year and the ride they have taken their fan base on.  I am a huge Teddy Bridgewater fan, BUT, how can one not love the Case Keenum story and what he has done for this team.  I am a huge Adam Theilen fan.  The Adam Theilen story of how he got to this point is so MIDWEST work ethic.  From non-combine invite and Free Agent/Practice Squad to Pro Bowl.
I love Diggs and his feistiness.  I love Rudolph and his lumbering style.  I love our tandem running backs.  I love the way this team seems to get along and has embraced the 'together' philosophy.  The sum of the parts is greater than any one individual.
I love this defense.  How can you not love this defense. When you author a fishing report page, how can you not love a DE in the twilight of his years whose sack celebration is the hook set and picture pose with a fish, I will get this guy in my boat one day, Brian Robison- YOU THE MAN!!
Stars and Physical Specimens on every level.
Joseph, Hunter, Barr, Kendricks, Rhodes, Smith…….
The weak spot is the human missile, Sendejo.
Sure, every time Kai goes out on the field I cringe, I think all Vikings fans do.  But, if you look at the stats, he hasn't really been that bad.
I LOVE THIS COACH
After living through some pretty undesirable coaching tenures as a Vikings fan, it feels oh so good to have a coach like Mike Zimmer.  I love the grit, the toughness, the no BS attitude.  I love the fact that he has a great relationship with many of the players that played for him when he was the DC for Dallas and Cincy.
We had two former assistants that, at the time, I wished we would have fired our Head Coach and moved them in as the header.  Tony Dungy and Mike Tomlin.  I think our recent past would look very different if that would have happened, but it didn't.  There is no other coach in the league I want as my head coach in Minnesota right now.
Zim is the man.
I don't have a crystal ball, I don't know where the next month of the season is going to take the Vikings.  The worst possible scenario, would be:
 Seahawks to squeak in, the Vikings to lose to the Bears and get the 3rd seed, meet the Seahawks in the 1st round and have Blair Walsh, Blair 'how can you miss a 27 yard chip shot' Walsh kick a walk off 55 yarder to beat the Vikings in their home stadium.  Heck, I half expect that very thing to happen.
That is just the thinking of the Vikings Fan, we come to expect epic misfortune.
My late father is the one that got me into the Vikings.  He was a huge Vikings fan.  I have the fondest memories of sitting in the living room watching the Vikings on Sunday with dad when he was not out on the tractor or in the combine.
Hometown Roots
Dave Osborne, played running back in the 60's, is from my home town of Cando, ND.  Some of the teams of Osborne's years used come up and hunt on my families land and the "Fabulous Hunting 40".
You could say I was just born into it.
No matter what happens with the rest of the season, no matter if another ironic collapse of EPIC proportions is in store for us, I will continue to be a huge Vikings fan.  It's in my blood and it is who I will always be.
SKOL!!!!!
Good Luck Out There!
Hold On To Your Rod!!
And…
Turn Fishing Into Catching
With…
DevilsLakeFishingReport!!