Call It My Sales Pitch To You, The Average Devils Lake Fisherman!
I never consider DLFR as a business, EVER.  It just never dawned on me to think of it that way.  To me, Hunting and Fishing, my two passions in life, are a WAY of life.
Confucius said:
Choose a job you love and you will never have to work another day in your life!
When you get up in the morning and are physically ill to go to work:
something else is on your mind,
it is your passion,
you should do everything in your power to make that your work.
Trying to do so is time consuming, but every minute is pure joy.  Sitting here typing this after a couple hours on the boat with my kids is the perfect relax and release.
We entered the Guide business because we truly enjoy fishing and showing off this wonderful fishery to others.
We offer Waypoint packages on the basis that, by doing so, we can assist others in Turning Fishing Into Catching!
We try to write and comment every day of the week to give you as much information as possible to make your day on the water a success.
DLFR has grown by leaps and bounds in the last few months.  We never could have guessed at the number of users and page views we would receive since the start of Ice Fishing last December and then again with the onset of open water fishing.
We would like to thank you, our viewers, for keeping the fire alive to bring you as much information on The Big Devil as possible.
With that being said, at the end of the day, there is a business side to DLFR.
Turning Fishing Into Catching is far from free!
How To Best Utilize Our Services
Monday Weekly Fishing Reports
Family and friends and loved ones give me a hard time.  They say I am giving away too much information for free.  They say sometimes I give up too much good info and that there is no reason for people to hire me as a Guide or purchase waypoints because Mondays are too thorough.
I say:
So Be It!
I will not degrade the quality for a buck.  If by reading Monday's Report allows a few of you to not need the rest of our services, GREAT!  That is what it is there for.  Just promise you will buy some Colorado Jack for your next fishing trip. (It's sooooo GOOOD!)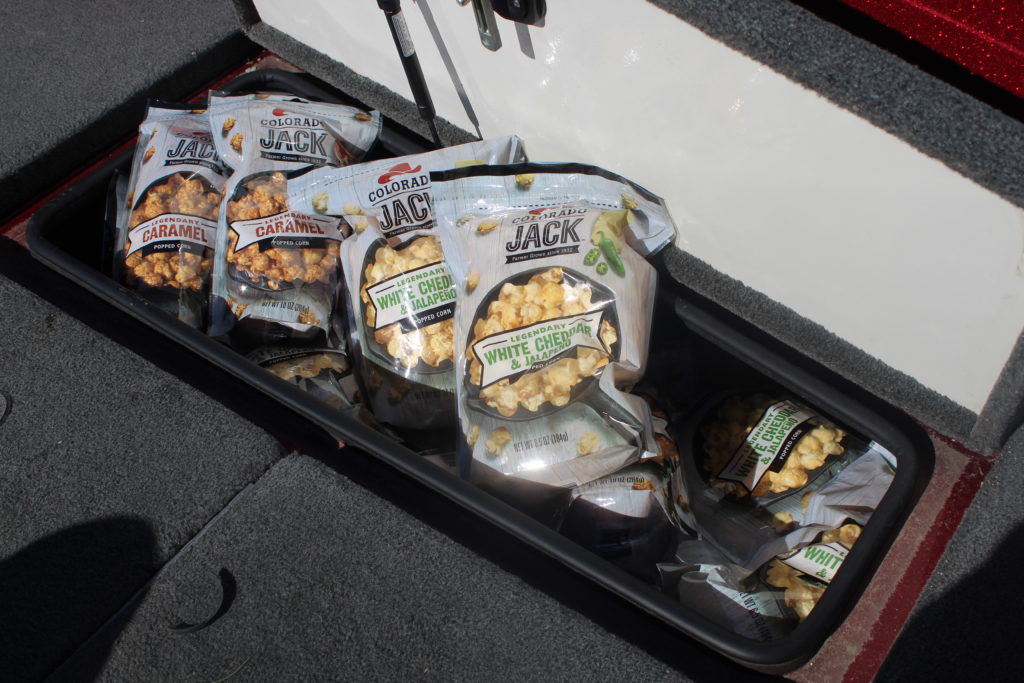 The Guided Package
Some people want the pampered treatment, to have their hook baited for them, to have their fish unhooked for them, and have someone else clean the fish for them; cause what the heck, they are on vacation!  The main reason behind offering guided fishing trips.  It is not our focal point but we do offer it.
The Waypoint Package
Three Specific Groups To Be Exact
 The next level of people, the dedicated fisherman, the one that has their own boat, the one that truly enjoys the aspects of locating and finding fish.  The ones that come from Wisconsin, and Minnesota, and Nebraska, and Illinois, and Montana, and…… I could go on and on to all 50 states but you get the picture.  They don't fish Devils Lake more than once or twice a year and just need a quick crash course.
The ones that drive for a weekend at the camper from Grand Forks, and Fargo, and Langdon, and Fordville and just need a little redirection every 3-4 days.
The local who works all week, have the 9-5 or 8-5 grind and then have the kids and wife at home in the evenings, they like to get on the water on the weekends but don't have time during the week to poke around on the water.  A lot has changed in a week's time since their last voyage on the water and they spend the first few hours of Saturday morning Fishing instead of Catching because the fish transitioned.
These three groups are where our Waypoint packages come in.  Not only do they put you on an exact location of where we found fish, they also provide you with a wealth of information for fish movements.
If those locales are in 20-25 feet of water, chances are, fish can be found in other parts of the lake in that same depth area.  If we are finding Perch on deep humps out east, chances are, you will find Perch on deep humps out west.  Devils Lake is a transitional lake, fish hold to a transitional pattern year after year.  Stay abreast of these transitions by purchasing a Waypoint package, transfer the coordinates to your GPS unit and study where that location is.
Is it on a submerged flat, old shoreline, or open basin humps.
Those coordinates will help you find fish all over the lake, not just in the specific location where we found them.
When put together with our Monday Fishing Report and our daily Walleye and Perch Alerts, there is really no reason why, as a DLFR customer, you can't:
Hold On To Your Rod!
And…
Turn Fishing Into Catching
With…
DevilsLakeFishingReport!!
August Canada Goose Hunting Fast Approaching
If you too come down with the Feather Flu, August 15th is fast approaching.  Dates are filling up fast and we want to extend to you, our readers the opportunity to get in on a day like this: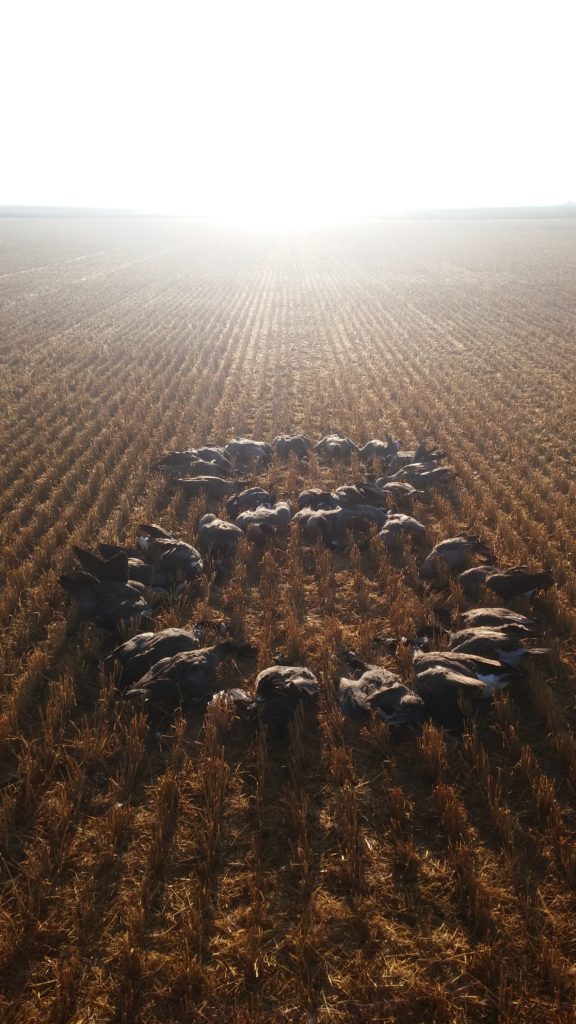 That's 30 B52's before 8 o'clock in the morning, leaving plenty of time for the afternoon Perch Search and the second half of a classic North Dakota Cast and Blast!
To get in on the Fin and Feather Fun, and Join AllFlockedUp Outdoors and DevilsLakeFishingReport, Call Eric at 701-230-9173.
Remember…
An Empty Gun's A Happy Gun!!