Main Lake Water Is Warming
Even with many odd reports of Walleyes coming out of abnormally deep water and Smack Down Crank Bait bites occurring in water that would be, traditionally, too cold to see such a bite: we are still going to seek our those areas that are going to have the warmest water.
We went into 3 of such small bays that shoot off from the Main Lake itself on Sunday.  One on the far west end and two that are kind of in the middle, off the Main Lake.
The far west bay had warm water (61-64 degrees), it also had a very prominent mossy, floating, weed infestation that made effectively casting and trolling almost impossible.  Fouled and weeded hooks on just about every cast.
We caught a few pike but left because of the inability to keep a clean lure in the water.
The two middle bays were not quite as warm but also weren't AS windblown and, therefore, did not possess the mossy weed infestation.
One was Northern Pike Central and the other had some willing Walleyes.
We were able to hook into the Walleyes, pitching #5 and #7 Scatter Raps (Bleak, Perch, and Hot Steel), while fighting off numerous pike hits and follows. Our boat was in about 6-8 feet of water and we were pitching into 2-4 feet.  Water was 59-61.2 degrees.  The Walleyes that did bite really slammed the cranks.  Had we started our trip where we ended it, I believe we would have come close to a limit.  Such is fishing sometimes, hindsight is always 20/20.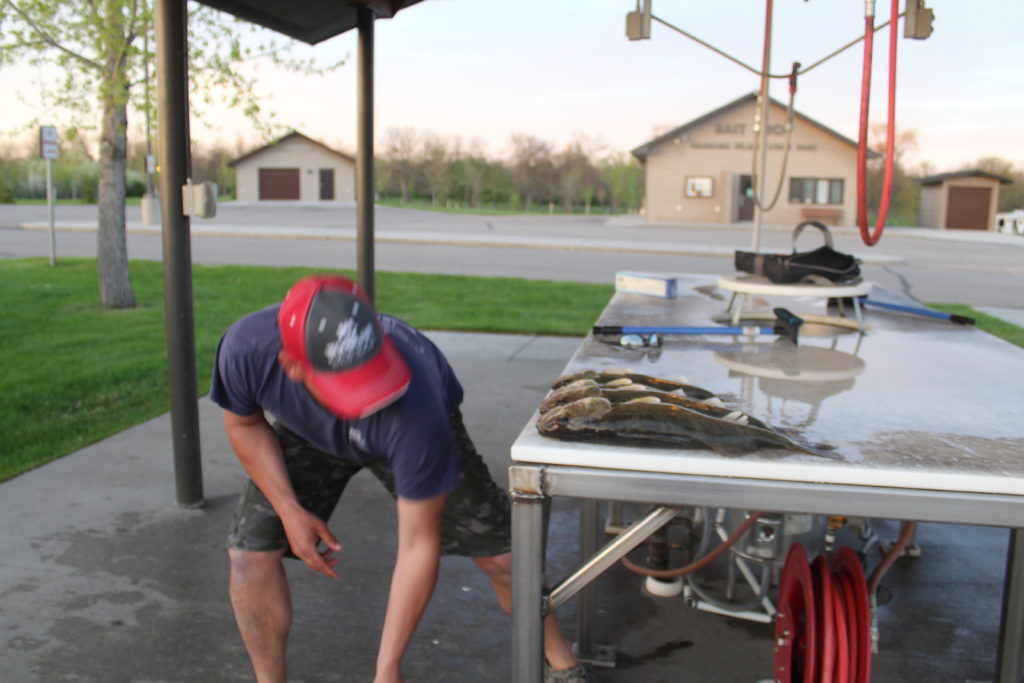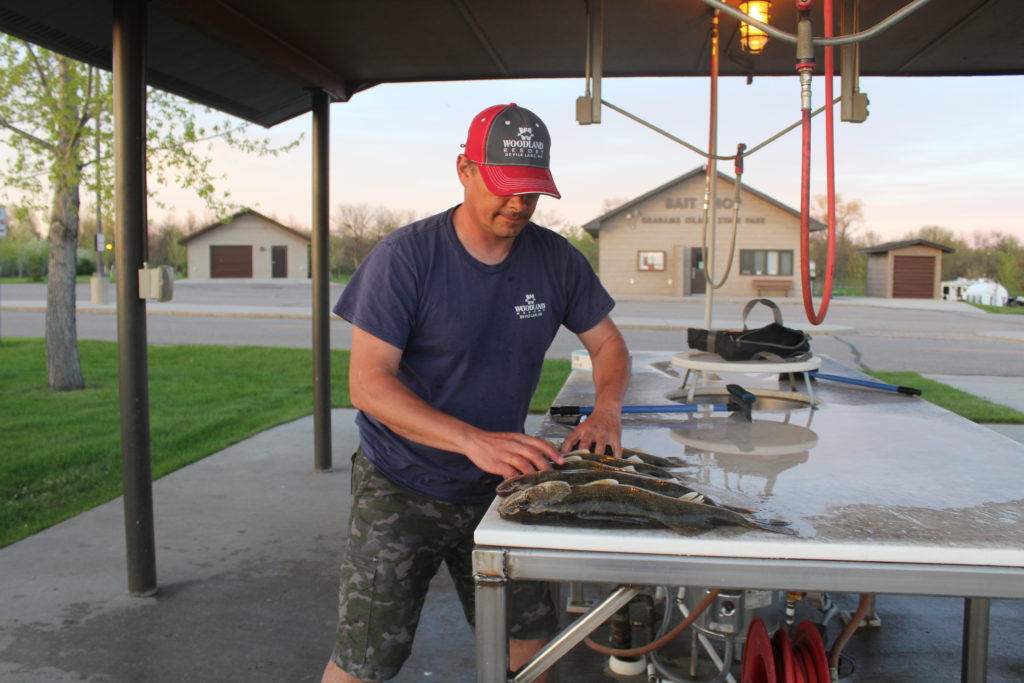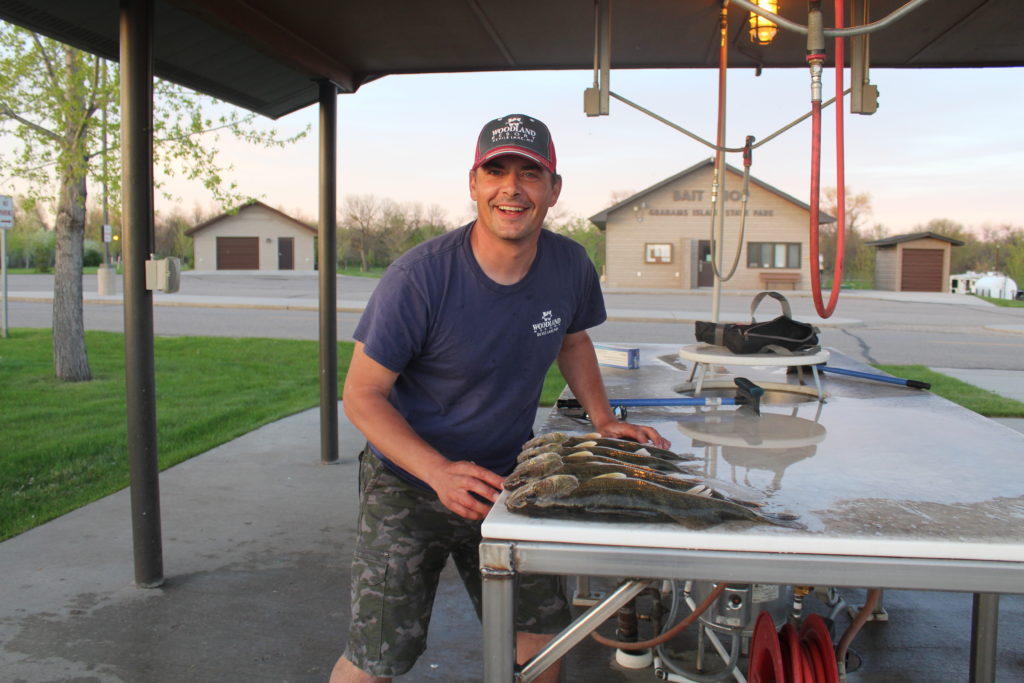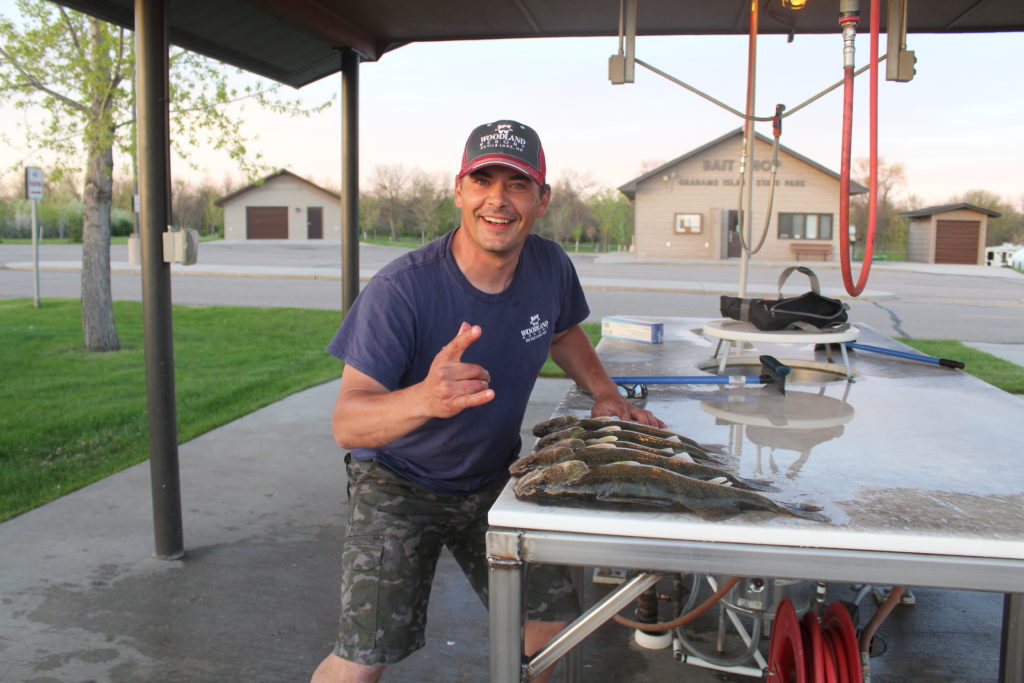 Attack Two Depth Levels
Last week we commented on Draped Spinners.  I am a firm believer in this technique as it allows a guy to hit two different depth levels in case the Walleyes aren't where they are 'suppose' to be.  Both last Thursday and this weekend we found a few in both locations.
This technique is so easy to employ and the value of the information garnered makes it a necessity in our boat.  Sure, there are times when snags cause us to lose some spinners, but, when you make your own at a fraction of the cost of buying them, it makes that information worth pursuing.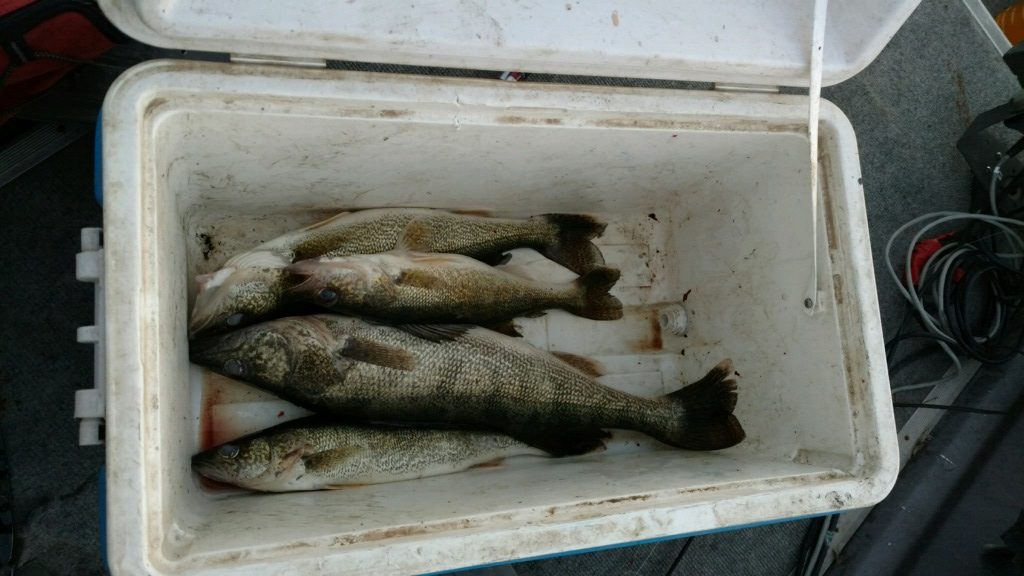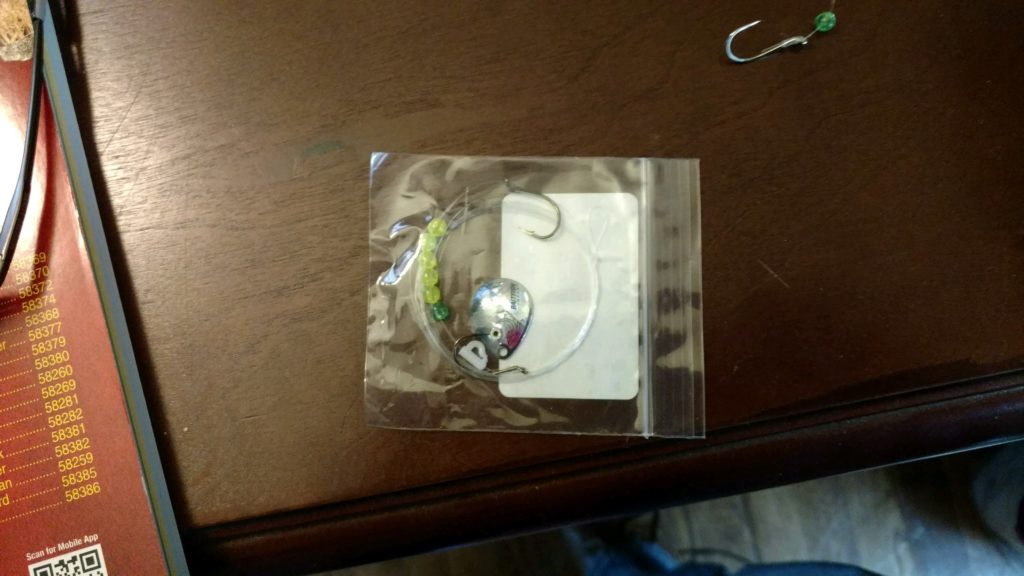 White Bass Feeding Frenzy
Not a big White Bass fan.  They are fun to catch and are great to find if you have a few kids in the boat.  We are Walleye and Perch fishermen and sometimes when you hit a White Bass school, you can't fight them off long enough to present your lure to the Walleyes that are also present.
Such was the case on Sunday in one area.  Just about every cast either landed a Whitey or had a Whitey tapping repeatedly at the lure.
If you are a White Bass fanatic, and we know that some of you are, go to this spot!   You will hammer them.  A few were big ones, Whopper Clubs (3+ pounds) for sure.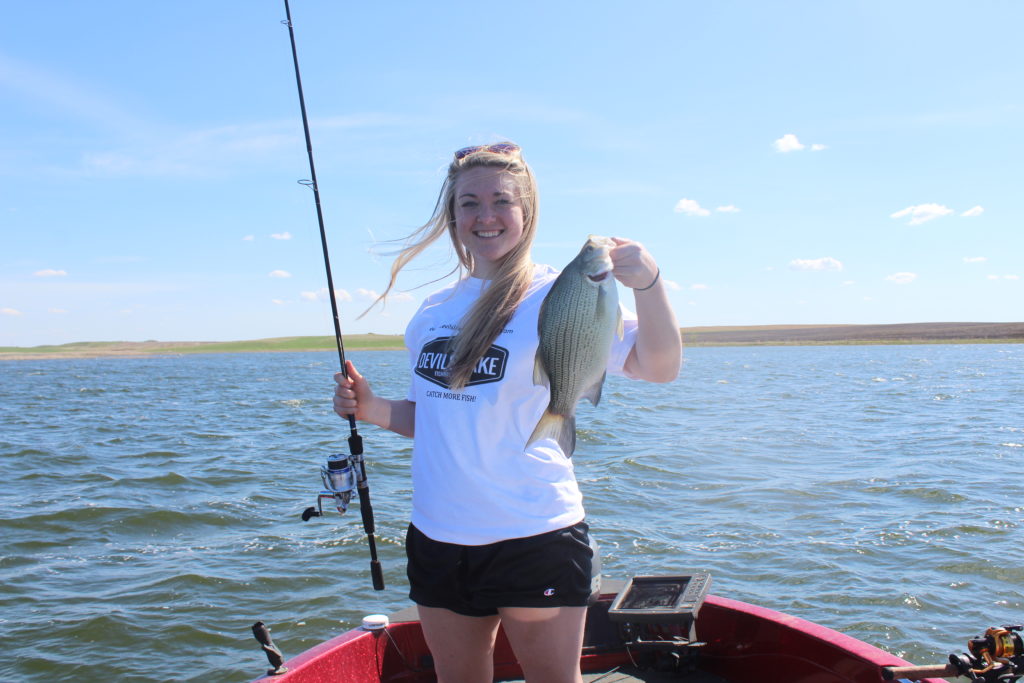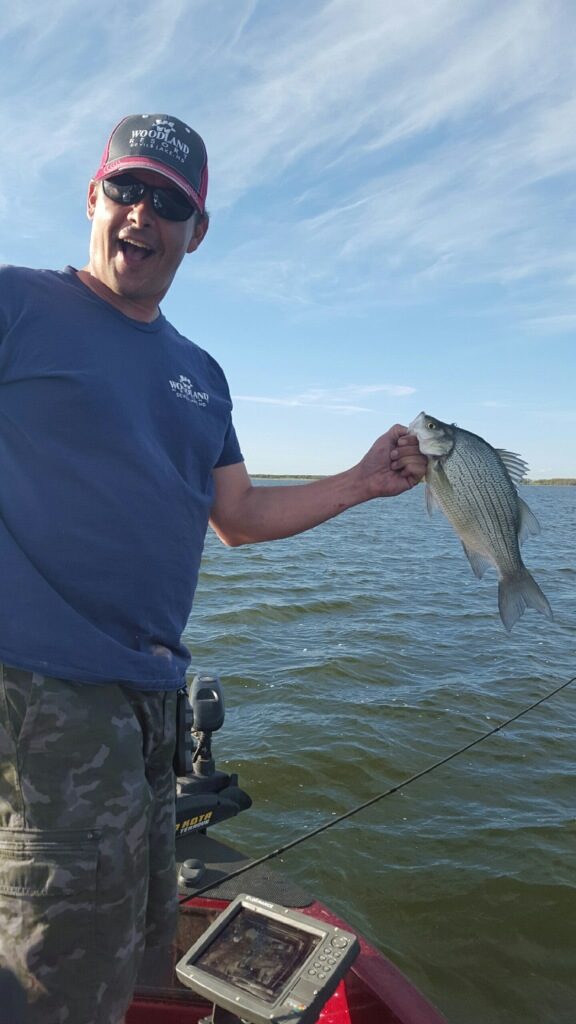 Northern Lakes -vs- The Main Lake
This argument goes on all the time.
What waters are considered Devils Lake?
Well, at one point in time, that would have been the:
Main Bay
The Flats
East Bay
East Devils Lake
That is no longer the case with the catastrophic rise of Devils Lake.
One of the earliest places to be swallowed up and added to that list would be:
5.  Pelican Lake
The later rise would connect:
6.  Dry Lake
7. Mike's Lake
8. Chain Lake
9.  Lake Alice
10.  Lake Irvine
11.  Stump Lake
12.  Round Lake
So what constitutes it being 'DEVILS LAKE'.
To be honest with you, I think they all are.  Yeah, there are Walleye snobs out there who look down at people that fish the northern lakes. But seriously, all those waters are connected.  Those are all Devils Lake fish swimming in them, so what's the difference.  If you want to really get into the Walleyes right now, those Northern Feeder lakes are where you are going to do it.
If you are 'too good' for that, then the Main Lake is going to be very hot/cold right now.  You might find them and crush them and you might struggle for a couple more weeks.  We strongly suggest, if you are making a trip to Devils Lake over the next few weeks, contemplate giving those northern lakes at least a day.  You won't be disappointed.
Good Luck Out There!
And..