The Best Eating Walleye From Devils Lake is a 13 incher!!
We call them sandwich eyes for a reason, they make perfect sandwiches.  The cleaning station hero, macho, tough guy frowns upon them, but if subsistence is what you are after when it comes to why you hunt and fish, the 12-15 inch walleye is what you should be after.
These are the best eating walleyes on the lake.  They are the most numerous type of Walleye on the lake and aren't terribly difficult to catch.  One 12 inch walleye will produce two regular sized sandwiches or 1 hoagie sized.
Sure, a picture like this is worth bragging rights: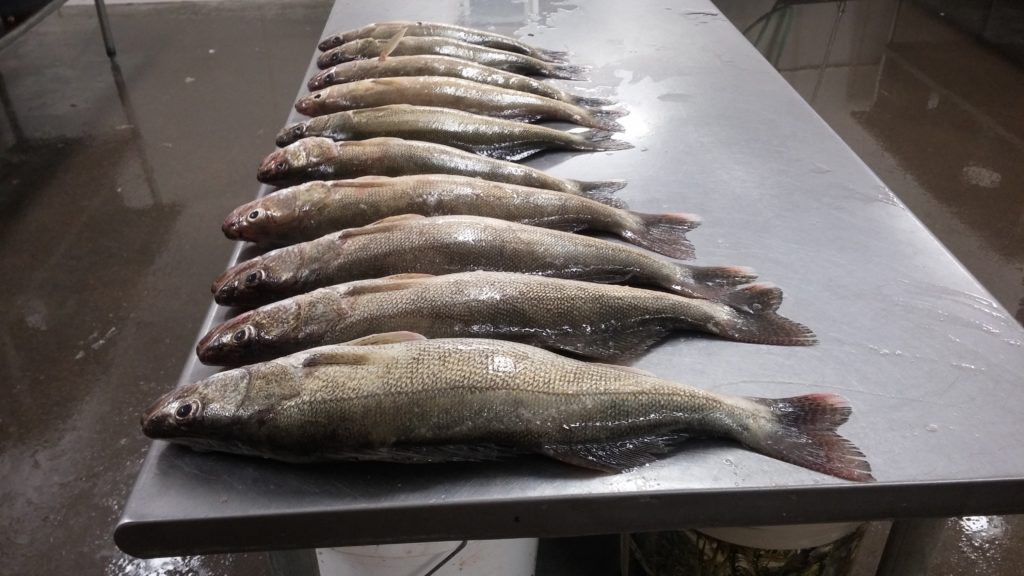 Sometimes though, I think that the bragging part of our fishing industry is doing it a disservice.  Most people are out there for enjoyment and a little bit of fresh fish for the freezer or immediately for the dinner table.
We chase walleyes in the early morning hours and the last hour of the day.  Sure, we target areas that hold both big fish and numbers of fish.  We are in the business of 'Catching More Fish', but that doesn't mean we frown upon or turn our noses up at an active school of 12-15 inch Walleyes, especially in the winter months.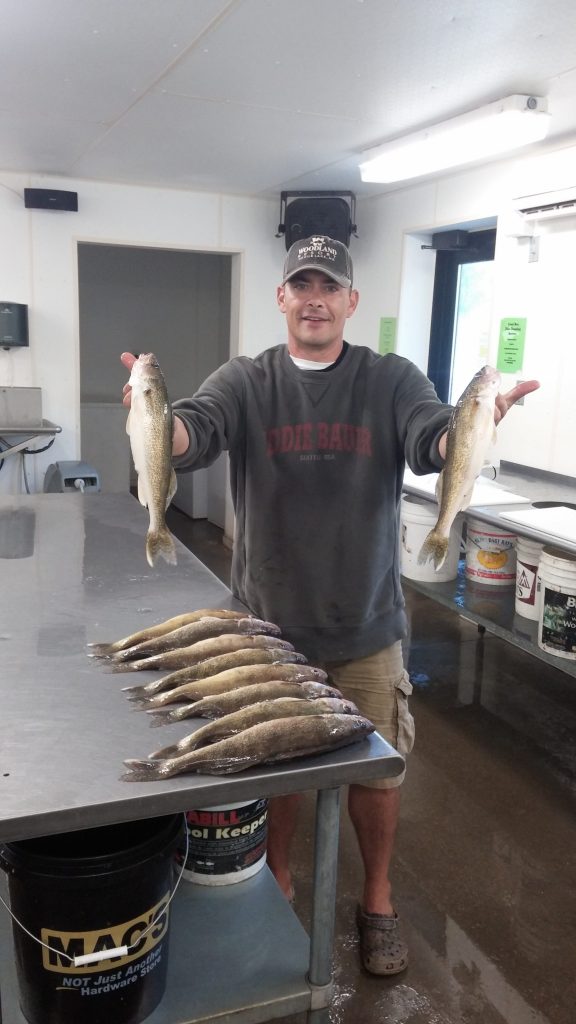 Slot Limit Solution!
This brings up the idea of Slot Limits.  I have had this conversation and debate with customers more than I care to relive.  So many tourists come to Devils Lake, have wonderful fishing and then decide that they have the answer to a problem, we don't really have at this time.
Mr. Expert Fisherman from Not-North-Dakota decides that if Devils Lake and North Dakota had slot limits, 'Like my state does' then fishing would be EVEN better!
Really?
We just came out of the best summer fishing we have had and the previous 10 had been pretty hard to beat,  doesn't seem to me that anything is broken.  Sure, the water seems to be receding and we will soon see if receding water has an adverse effect on our walleye population.  But, as it sits right now, we don't have a problem with our Walleyes.
Switch of Species
Perch on the other hand, are a different story.  I don't chastise our Game and Fish department much.  I think they have done a pretty good job when compared to the DNR departments of other states.  There are only two areas where I think they deserve constructive criticism, Devils Lake Perch and the North Dakota Deer herd.
The deer herd topic is an anomaly and would take me 2 or 3 posts to dissect, so let's look at the Perch.
Back in the day, there was no Perch Limit on Devils Lake.  Fisherman loaded, literally, pick up boxes full of the Gold Nuggets.  There wasn't much concern because it seemed as though they were everywhere.  Problem was, no one could predict the catastrophic rise of the lake and the epic explosion of natural Pike and Walleye reproduction brought about by the lake rise.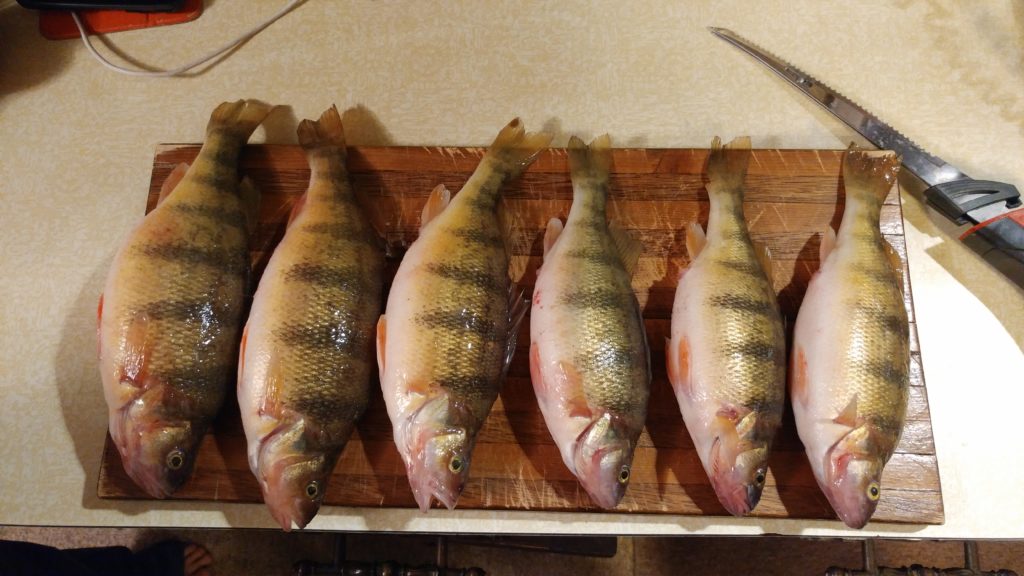 Efforts were made and the Perch limit was initially dropped to 50 and then, as it is now, 20.
Efforts were too late though, and the population was both decimated and spread out with the new acreage of water.
That was in the early 90's, we are just starting to see a boom in the Perch population, so 25 years to correct the double edged sword of flaw in policy and Super Predator explosion.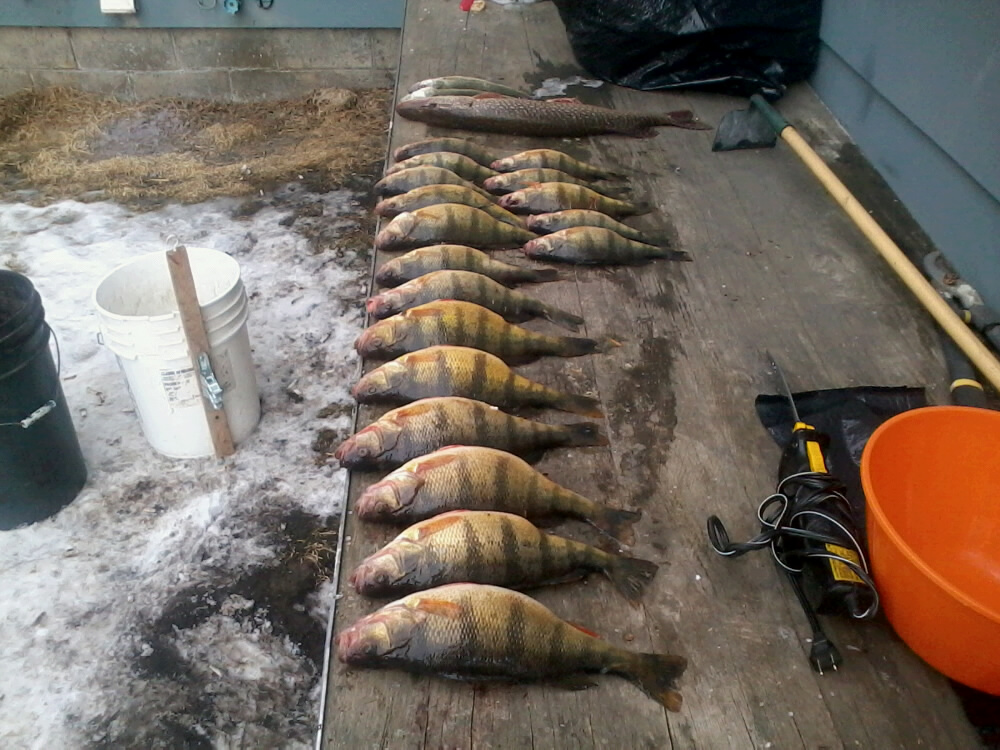 Walleye Policy
Do I want a 25 year window where Walleye fishing is terrible, absolutely not!
 Are Slot Limits on Devils Lake a possible answer to avoid this?
Well, one only need look about a couple hundred miles to the East and the mess that is Minnesota to see, even if there is a looming problem, Slot Limits are NOT the answer.
Mille Lacs has slots, and even though there is another massive factor, Slot Limits played a part in that mess.
I just am not a big Slot Limit believer, I believe it disrupts the natural breakdown of fish in a lake.  Preserves too many BIG BULLIES and eliminates the little guys leaving you with an unnatural gap of year classes and fish lengths.
For the time being, we seem to be doing fine with the way things are, our Walleyes are numerous, healthy, and most days biting.
You might disagree with me, but if you do, back it up with science not emotion, why should Devils Lake and North Dakota for that matter adopt slot limits?  I dare you to change my mind…
Opportunity For Those Who Want Help With The Perch Search
Our mission is to help fellow fishermen be successful on Devils Lake.  I would be going against that mission if I did not post these again and give anyone the opportunity to cash in on them.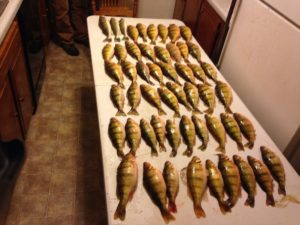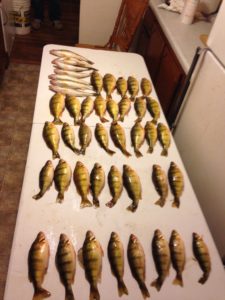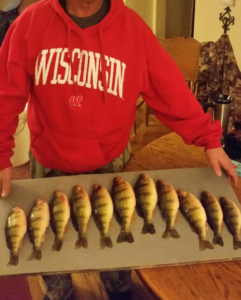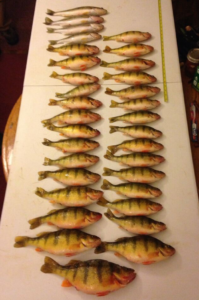 Until next time, Good Luck out there…
and…