Got Leeches??
The Fish Do…In Their Stomachs!!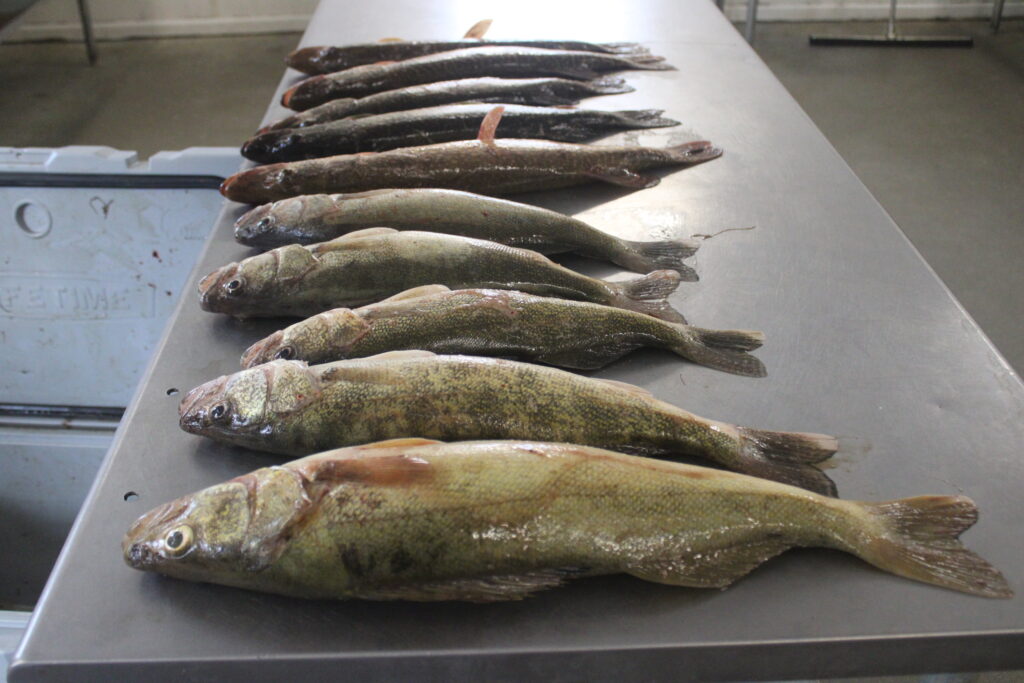 The gobs and gobs of leeches coming out of the stomach of our fish was quite frankly, AMAZING!
They were just busting out with them. Tells us to use some Berkley Gulp in Leech. Mimic the forage and you will increase your success rate. We didn't get out as early as we wanted to but within 5 casts, we had our 1st fish. Sometimes staying away from the crowds can really be beneficial. Only a couple rigs at the 1st spot and NO ONE at the 2nd spot. Don't get me wrong, I don't mind fishing with other but sometimes it is nice to just get away.
But My Gosh Those LEECHES!!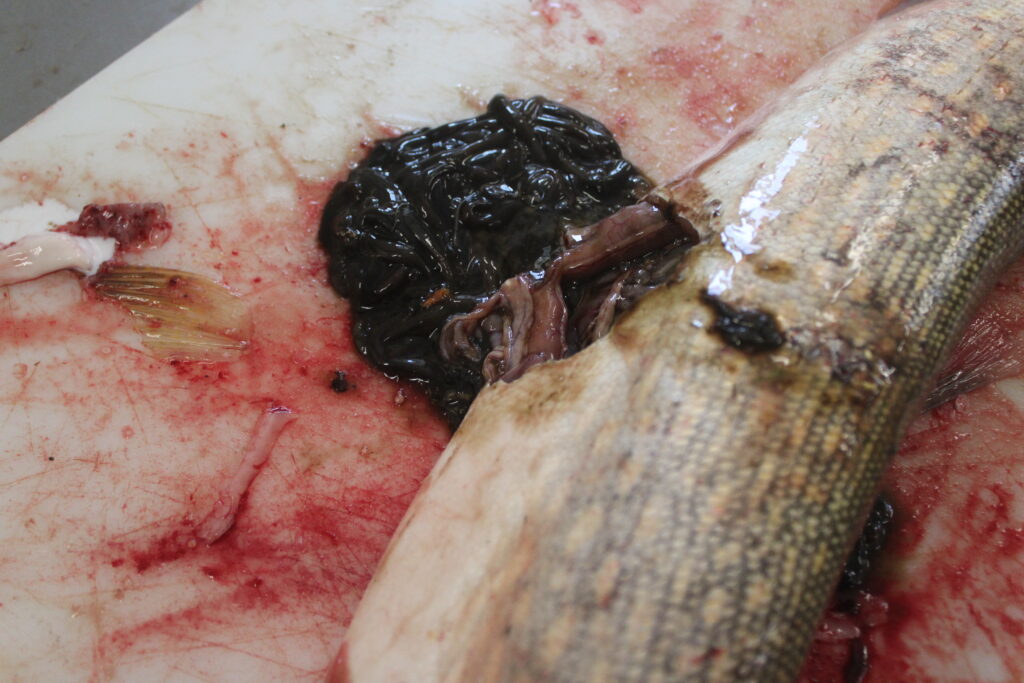 That was just one of them, just stuffed with them. He wasn't the only one either…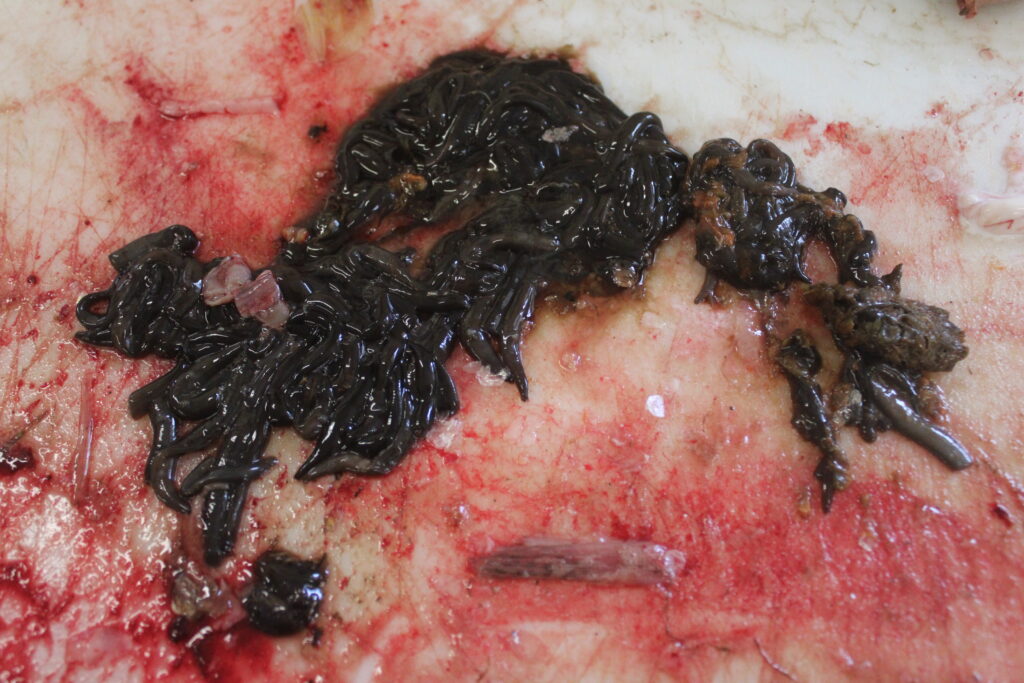 Some of 'em were still wiggling, just gorging on them in the mud. I'm guessing there aren't any available got sale yet, but definitely going to try some with a black jig head over the next few days.
But today…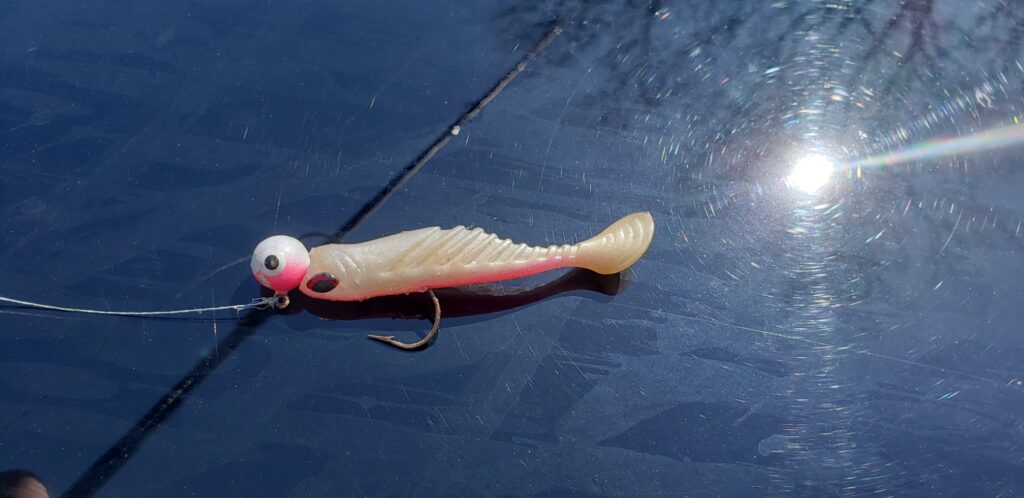 Ironically, it was a White and Pink that got all of our fish. Sometimes' Pink can be a really good color this time of year and put that with the old stand-by 'White' and they just couldn't resist.
Of the 7 Walleyes that we have landed so far this spring, 6 have been males. The one I kept today that was the lone female I was teetering on throwing it back, but it wasn't super fat and was guessing 50/50 whether it was a male or female as it wasn't shooting eggs or milk yet. If we can keep a 6 to 1 ratio, I's say we are doing O.K.!!
We definitely encourage all of the anglers that are fishing the basin at this time to try not to keep too many of the bigger females. Our rule in the spring is 18/19 unless it is super fat. If we keep all that we catch, especially this time of year, there will undoubtedly be a time when the Game and Fish decides to close the season for a while, only we as fishermen can keep that from happening. Also, heard a story about some guy's further north dropping off a limit and continuing to catch and keep fish. According to my source they were caught, and rightfully so. Please, please, please don't double dip; you not only hurt the resource but other fishermen as well.
Good Luck out there!
DevilsLakeFishingReport!
Fishing Into Catching!

Since 2016!