And The Fish Are Ready!!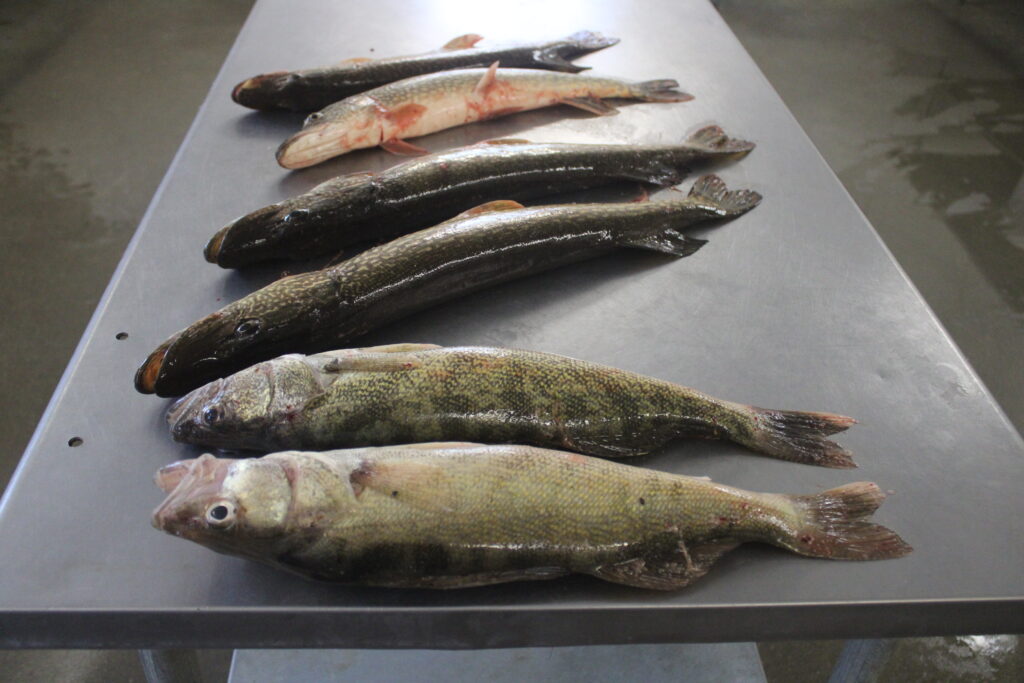 Not a limit, not even on the Pike, I didn't plan on being out there that long but ended up catching a couple, so I kept at it. Only reason I quit was because the pike robbed me of the only 2 jig head's I had on me. 
Have to always remember to be prepared and when pike are involved, that means bring lots of tackle!
Funny how those pike will eat just about anything, two of them were full of cattail chunks, telling us that the water clarity is not ideal for them. Also, Perch was obviously on the menu as we had 1 6-incher Perch and a smaller one in their stomachs.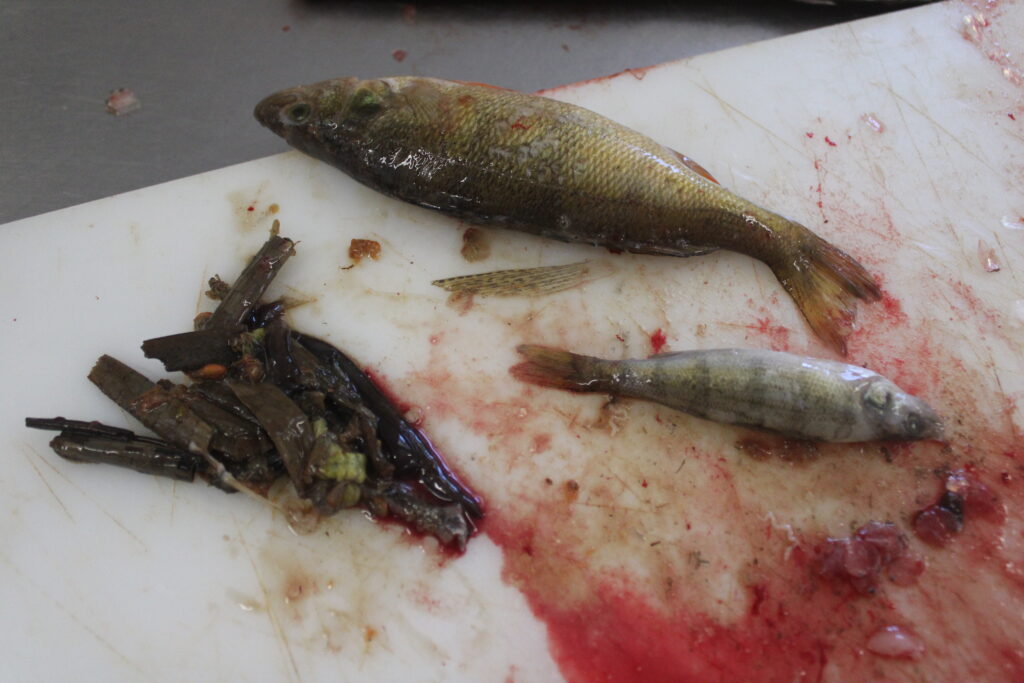 I am guessing the two perch were much more appetizing than the clump of cattail junk. Pretty good bet that pitching some Perch colored plastics might be a good idea for a few days.
The Ice Is About Gone!!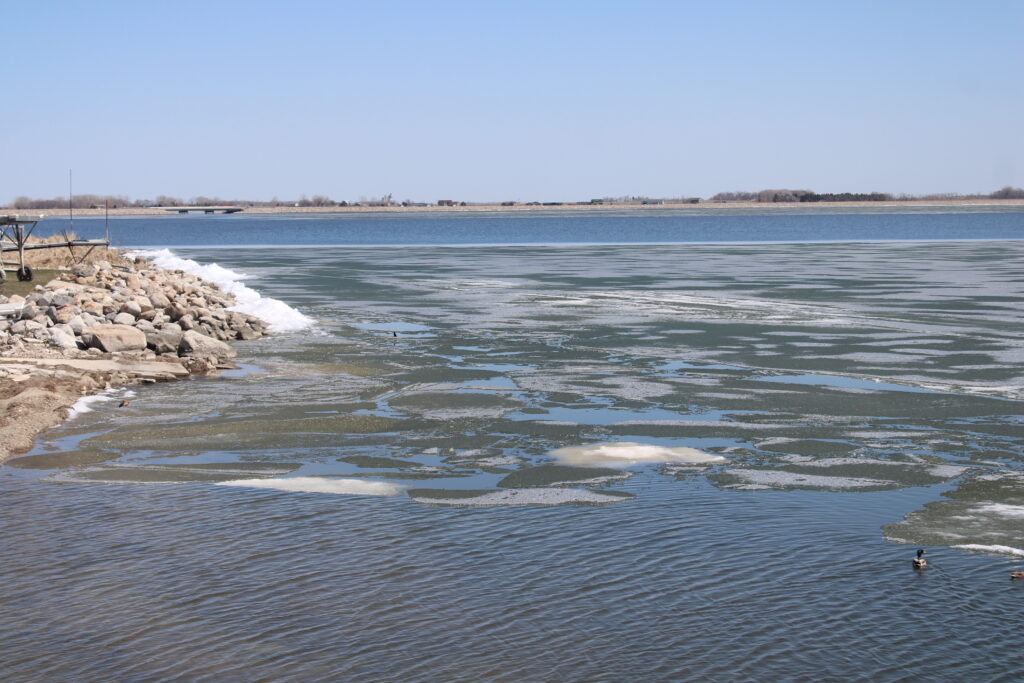 If a guy really wanted to get there, I think you could push the ice away from the shoreline and get to the bridge. I won't be doing it right now, but soon.
My favorite time of Open Water fishing is just around the corner, pitching plastics and crankbaits into the shallows; nothing better!!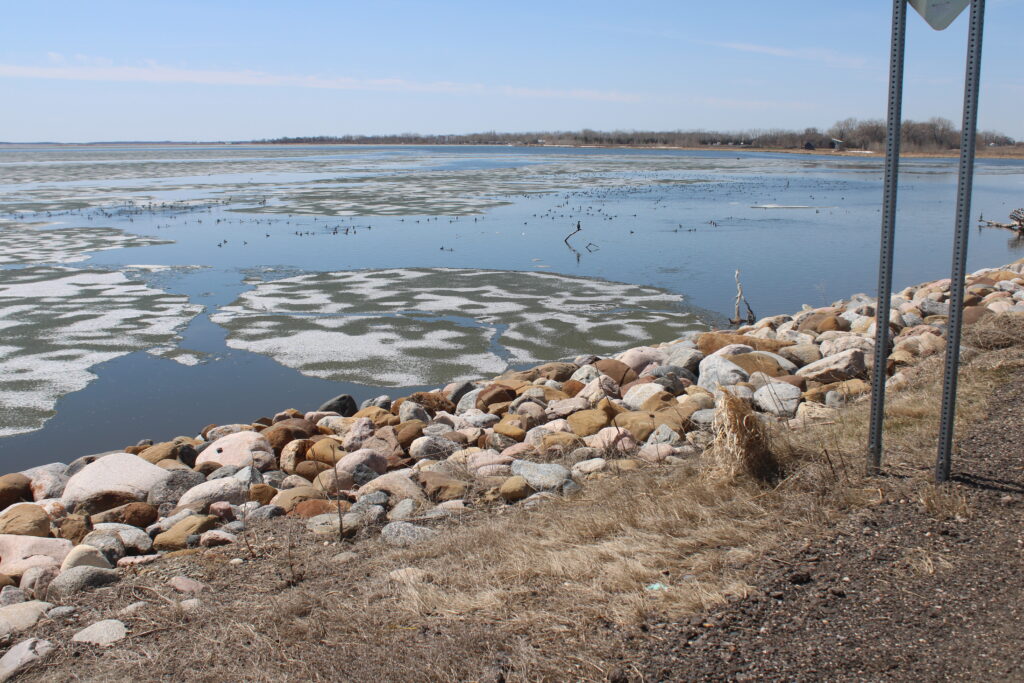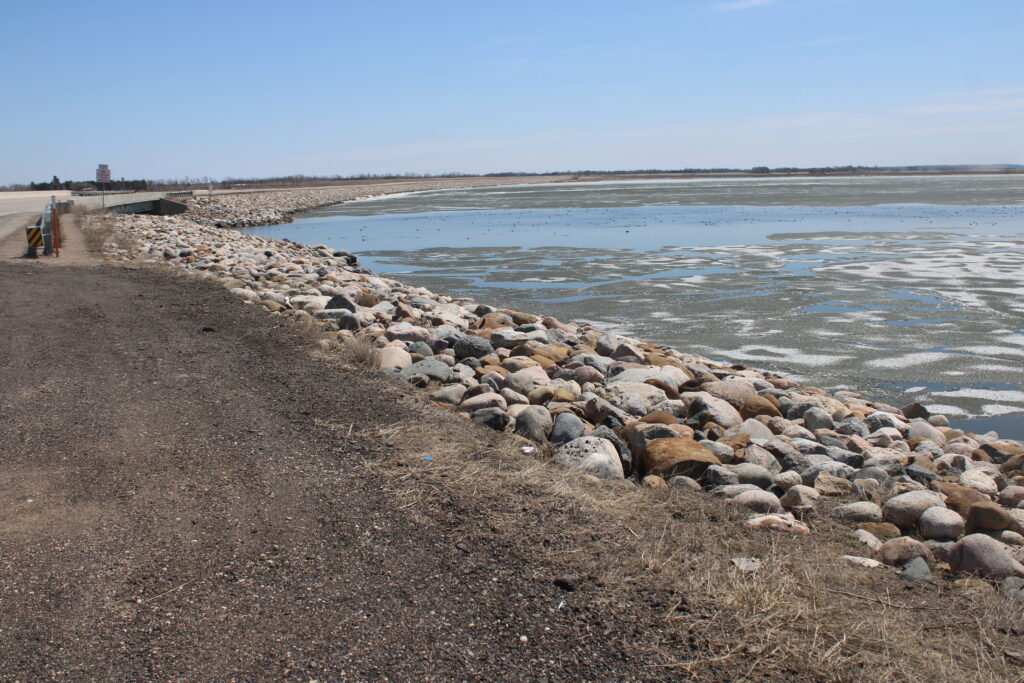 What They Bit On!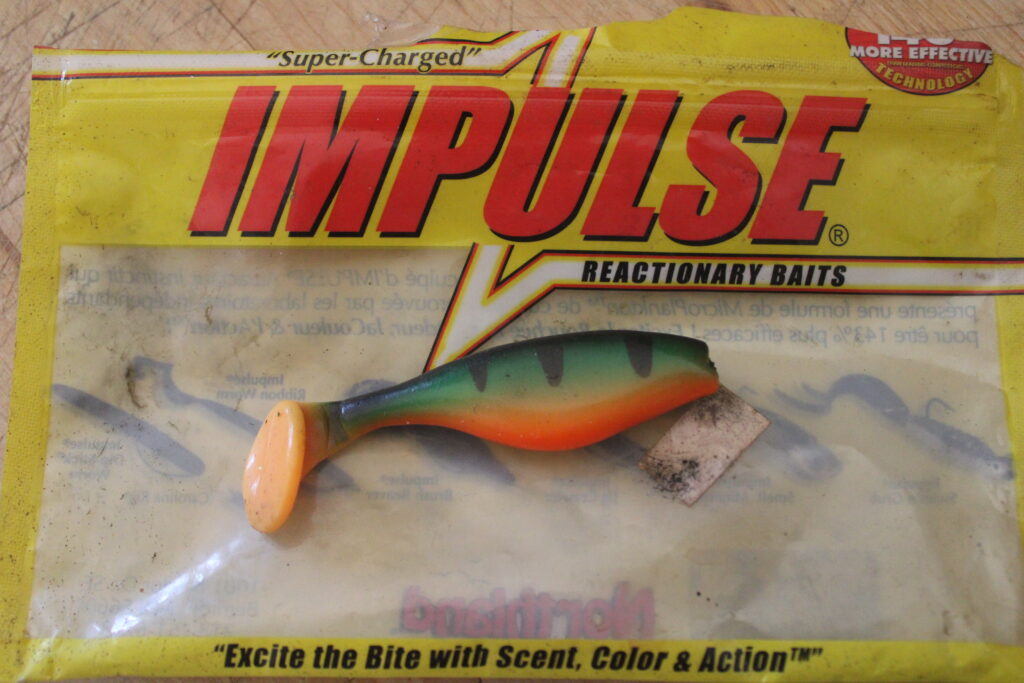 Mimic the forage, what your target species is eating is probably going to increase the chances of getting bite. All of our fish wanted this color, got zero on white. I didn't have any pink or I would have thrown that out there too. It was just an exploratory mission, so I will be better prepared tomorrow!!
Also, I always note the upstream/downstream sides to see if there is a correlation, if possible, of where our bites are occurring. All of our fish came on the upstream edge, definitely gives a guy a place to start for the next day.
The current to the east is much stronger on the eastern side of the north basin and lessens as you head west, I am sure it will level out, but I plan to focus on the middle and western sides of the basin for the immediate future!
Good Luck out there!
DevilsLakeFishingReport!
Fishing Into Catching!

Since 2016!