Another Week Of Guiding
Then We Will Be Back For You, The DL Do-It-Yourself Fishermen 
FULL TIME!!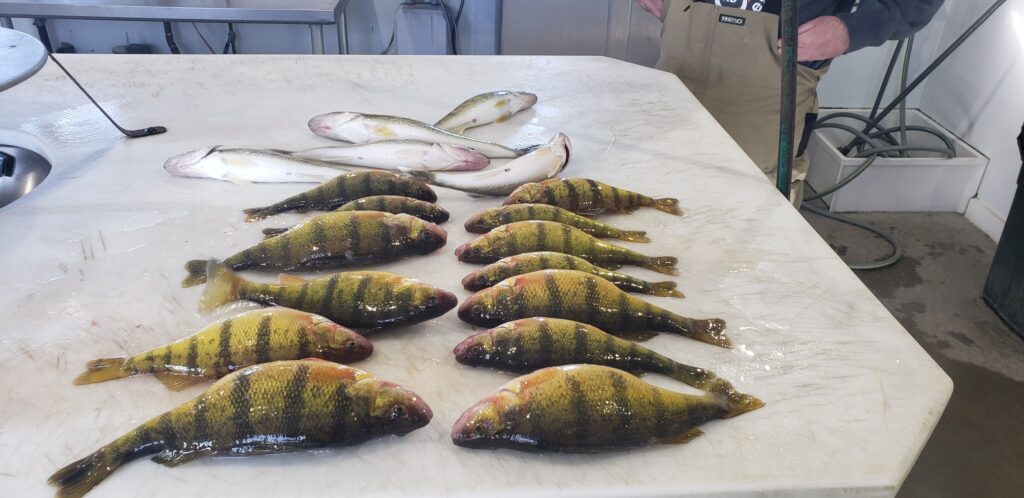 Perch!
Funny how this time of year, there is a definite 'range' where we are finding most of our Perch. 33-39 feet of water seems to be kind of a 'money' range right now. All across the basin except for the flats, it seems like those blood worms are in that depth zone. Sure, there are some nice schools deeper and definitely pods a lot shallower, but for just straight numbers, 33-39 feet of water has a whole lot of fish.
When the Perch are 'on', we are going with a bigger presentation, Buck shots and Gold Varmints with a minnow head. On these days, color isn't as important, getting down there as fast as possible is the key! On days when they are 'off', it gets a little trickier. Lots of full minnows with tungstens and as spikes as well.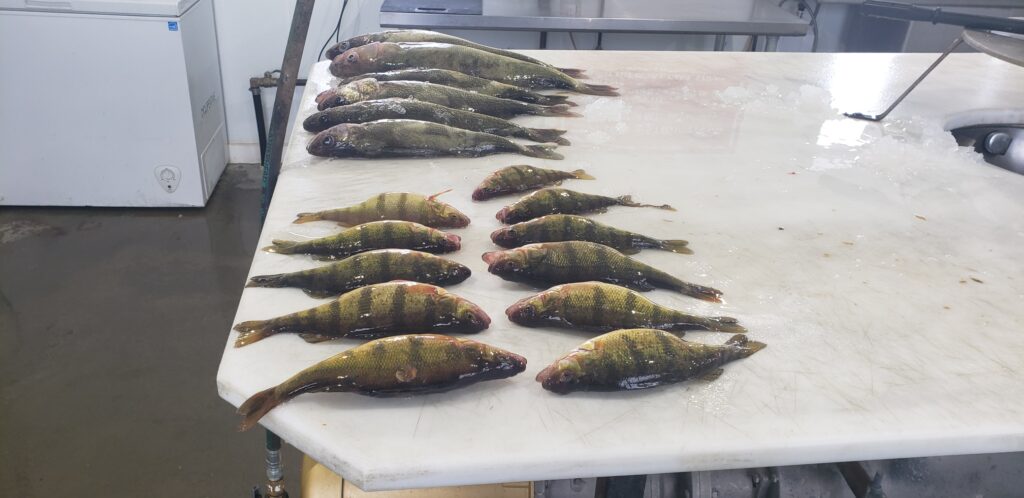 Walleyes!
Most of our Walleyes have either been REAL shallow or REAL deep. Either less than 10 feet or treater than 35. When shallow, we are jigging at least 1 Ripping rap and using buckshots and coffin spoons with the others. We aren't getting a whole lot of fish ripping but it sure does seem to bring them in. Pinks, Greens, and Wonderbreads also seem to be the best colors as they kind of have been the last few weeks.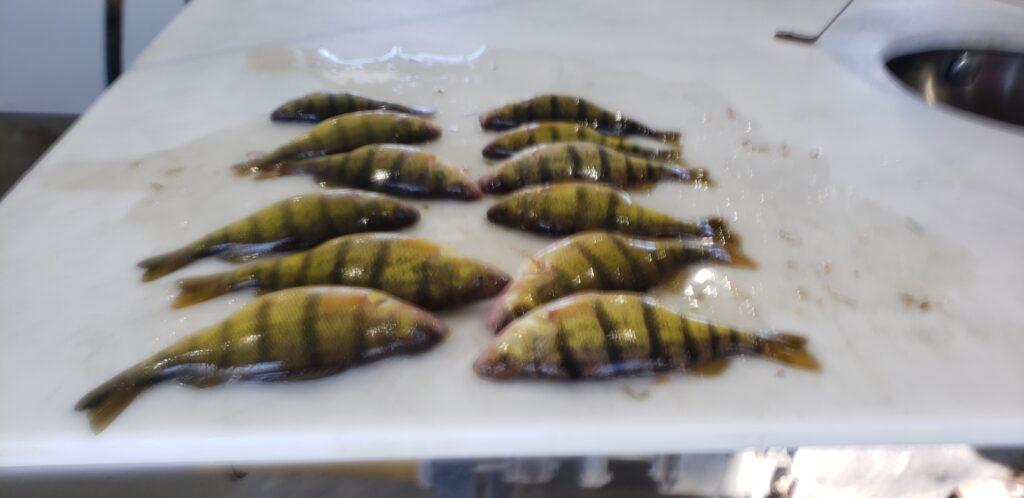 One more week, and we will be back to what we love to do, please stand by!!
Good Luck out there!
DevilsLakeFishingReport!
Fishing Into Catching!!

Since 2016!