Late Spring, Late Hatch, Late Harvest
More August Opportunity!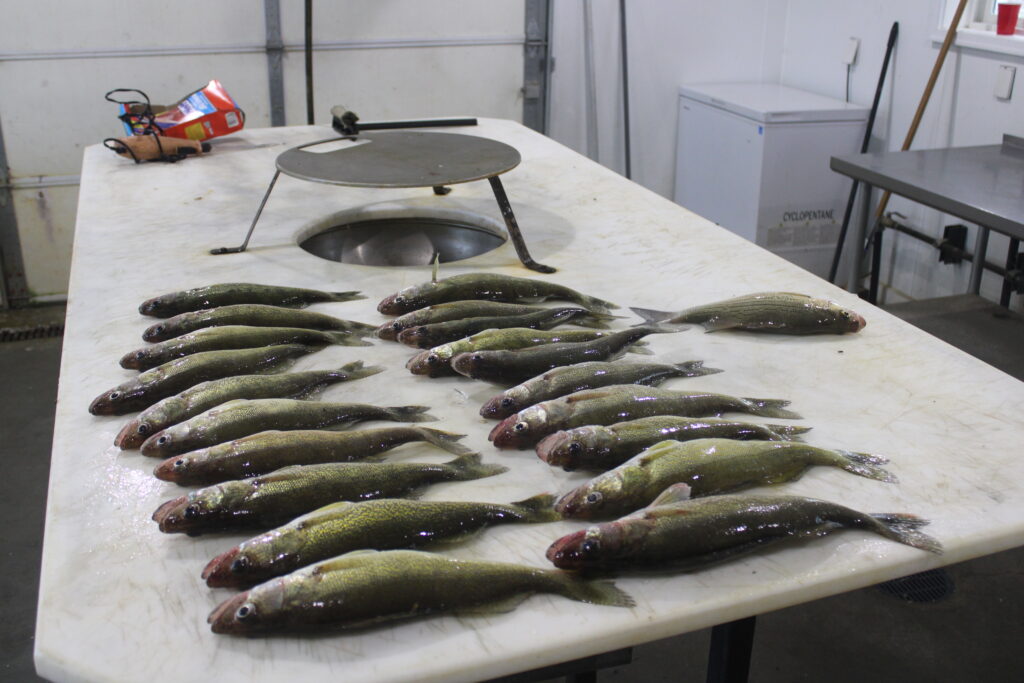 Just an example of what August fishing can be like.  We love this time of year, mainly because the advent of August in North Dakota means having the opportunity to run a Cast-And-Blast for Fins and Feathers with shooting Canada Geese in the morning and catching some Late Summer Walleyes in the afternoon. 
For this reason, we try not to book many days in the month of August for Walleyes as we use that time to do some Waterfowl preparation.
Mother nature always seems to throw us a curveball and that hard slider we got this Spring in the form of April blizzards and a record wet April means that crops are behind a few weeks, delaying the wheat and barley harvest, and the hatch for both Canada Geese and Ducks was really late as well.
We have always kept August kind of open because we usually know that we will be guiding some Early Season Canada Goose hunts. Well, with the late harvest and late hatch, it looks like we will be continuing to fish for the duration of August. That leaves us with many open days for you to join us in the month of August.  If you too are waiting for harvest or have an open window over the next three weeks, give us a call, we will be going anyway; jump in the boat with us for a Late Summer Walleye trip!!
Call 701-351-6414!
Good Luck out there!
DevilsLakeFishingReport!
Fishing Into Catching!

Since 2016!