Right Place/Right Time
Makes All The Difference Right Now!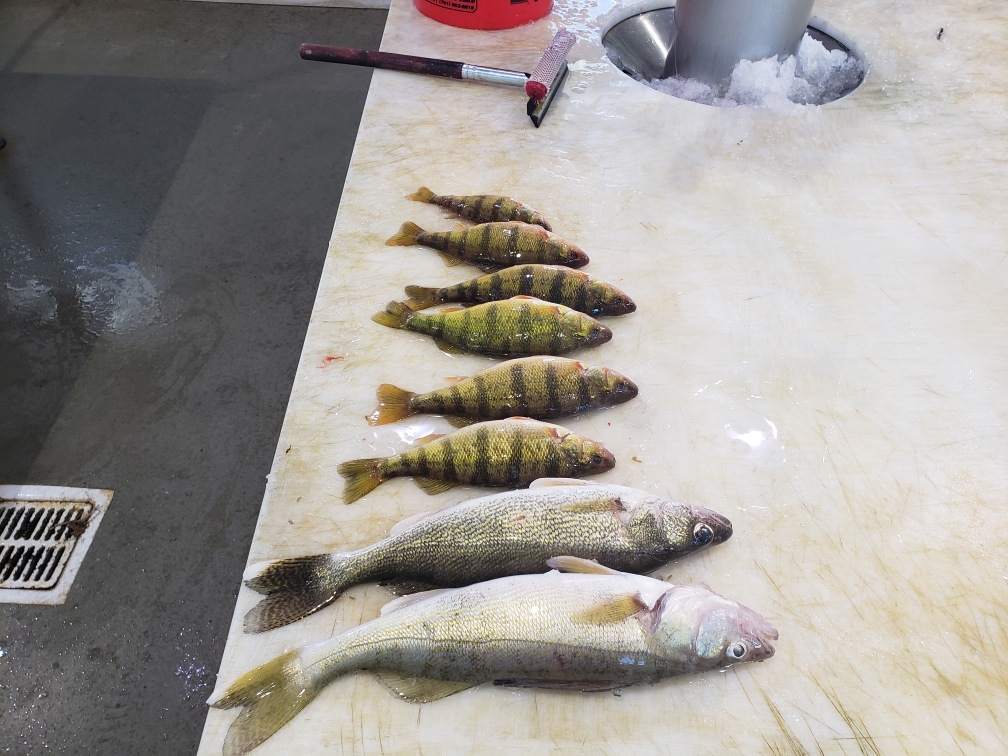 We sat on that spot for 4 hours today, hopping and hopping and hopping.  Marking fish in every hole every hop.  We got very few to bite and many of the bites were misses.  The area was just loaded with fish in only 21-23 feet of water and no matter what we threw at them, we could only get a few to go.  On another day, with different conditions, the results could have been very different.  
It is of the utmost importance right now, with a really tough Perch bite, to be at the right place at the right time.  We should have moved off of these fish sooner.  Every time we were about to move on, one would get active; just enough activity to keep us there.  
The Perch are there, in some areas, lots of them; they are just very moody and inactive for too many periods of time.  Spikes and Wax worms are a must as you go out.  Attempting to entice them with plain hooks or small tungstens with a full minnow will work at times as well.  We are getting almost zero reaction out of the big stuff like buckshots and varmints.  They are just too docile.
Back at it tomorrow, but some areas where we know there is a Perch presence, and there is a chance that they will go off are here: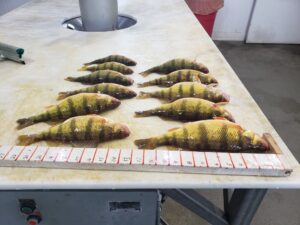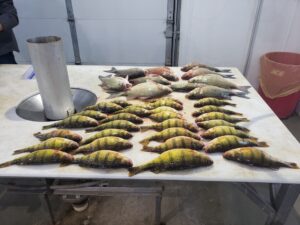 Want Some Eyes?
Here's A Suggestion For That Too!!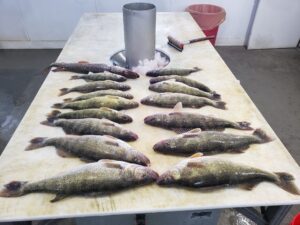 Good Luck out there!
DevilsLakeFishingReport!
Fishing Into Catching!

Since 2016!