That 'Bug' Kicked Us In The Butt!
We Still Fished Though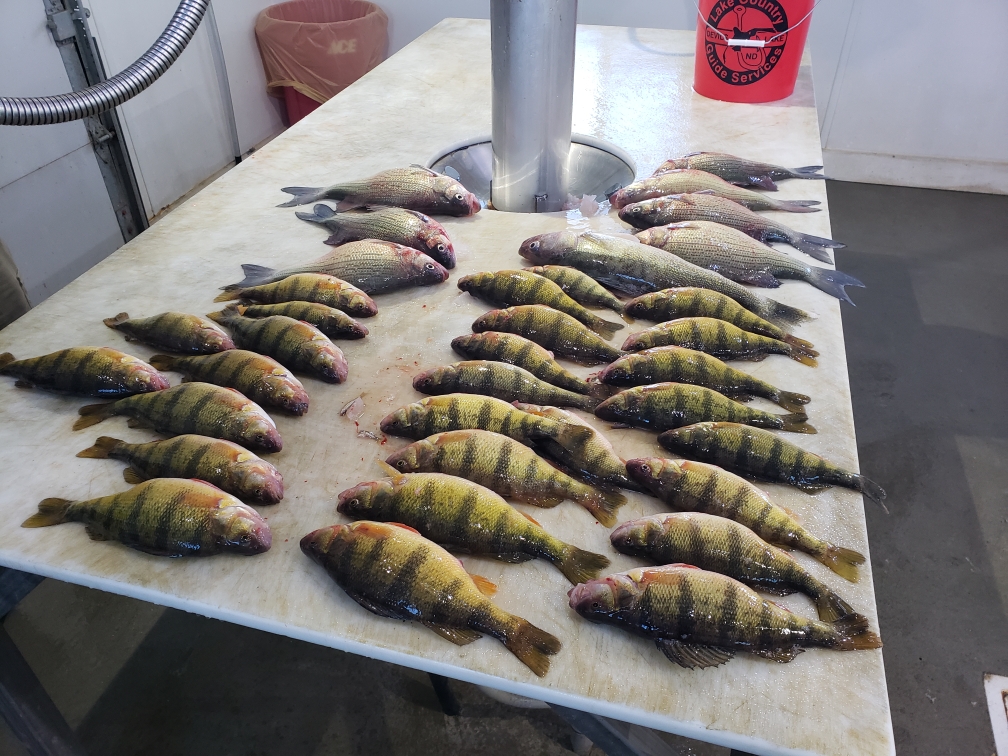 Finding a lot of Perch now in those deep water basins.  Mud flat based, and the areas where we hope to find those monster schools are showing us sporadic pods that are willing to bite.  They don't bite everyday but when they do it can be frenzied.
It seems that the magic numbers for depths right now are 30-38 feet of water.  Deep basins always seem to be favorite spots for mid-season Perch and that is evident right now.
We have still caught a few in those shallower areas in the 15-25 foot range but we are going to really start hitting those deeper basins.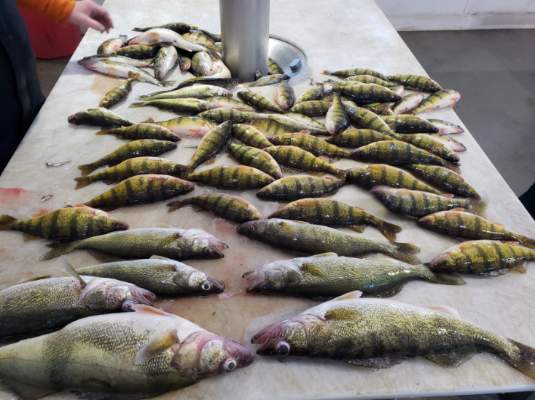 Best Strategy, Right Now!
Finding where there is a fish presence is the key!  Well…DUH!  A lot of years it is drill drill drill, search search search; but so far this year it has been sit and grind.  Find a spot where you are seeing a few fish, ideally active ones, and sit.  We are giving spots at least 15 minutes.  If we catch a fish we are resetting the timer, multiple fish and we bump it to 20 minutes.   Multiple flurries and we aren't moving.  The initial search for that vector where these fish are transitioning might take a while.  However, once you have found it, sit and grind and by the end of the day you will have a pretty impressive bucket.  It seems like there are a lot of keepable sized Perch out there and for the most part they have been relatively active.
Hot Lure At The Moment!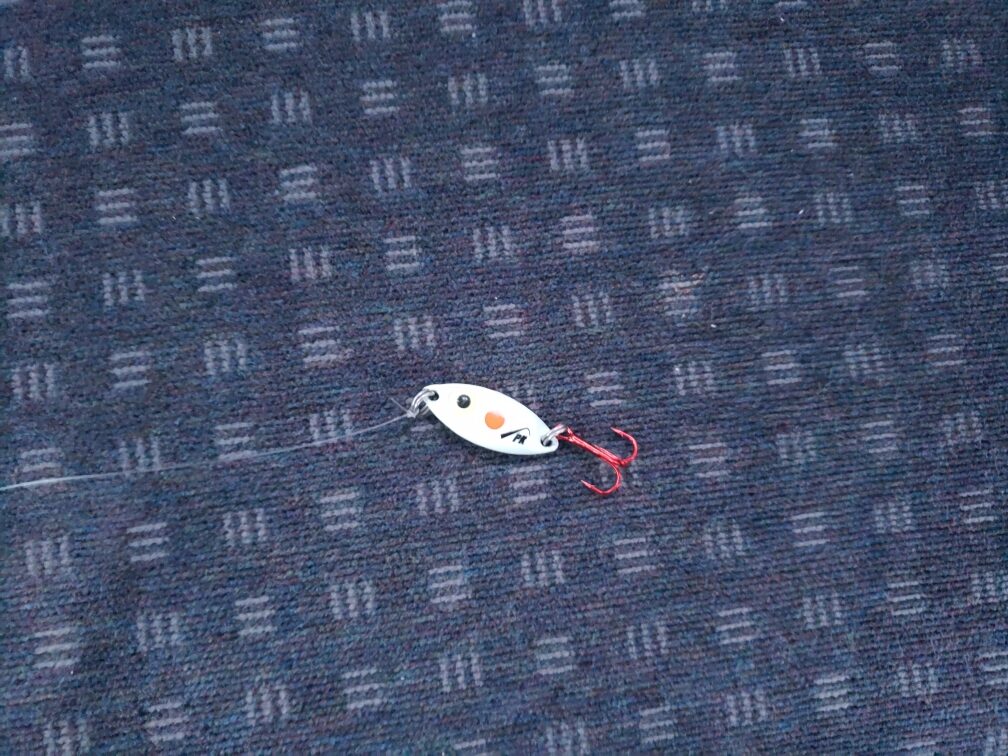 This one tipped with a minnow head was absolutely on fire yesterday and by the end of the day, was the only lure we could get a fish on.  The Pink/White one was effective too, but not like the white.  The White with Silver back, ironically, wasn't as effective.
Pinks in UV and Oranges in UV are also colors that we are having success with.  
When they go a little negative on you, and won't come up and attack those bigger lures, drop to this one with spikes: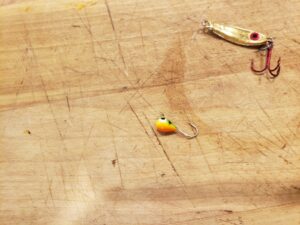 Building That Ice!
We are finally seeing that 18-20 inches of ice out there that we like to see.  It would have been nice to have this depth of ice 2 weeks ago but the added snow isn't making that possible.  A little mini warm-up here will stall the ice sheet out a little but at least we are in that 'driving trucks' territory.
Problem right now is, the drifts.  Lots of snow out there and while wheeled travel is still possible, it can be problematic.  Tracks are recommended but not necessarily required.  We are suppose to get hit with another shot of snow and wind on Thursday night/Friday morning an that might be it for wheeled traffic but only time will tell.
Good Luck out there!
DevilsLakeFishingReport!
Fishing Into Catching!!

Since 2016!