Much, Much Sooner Than Last Year!!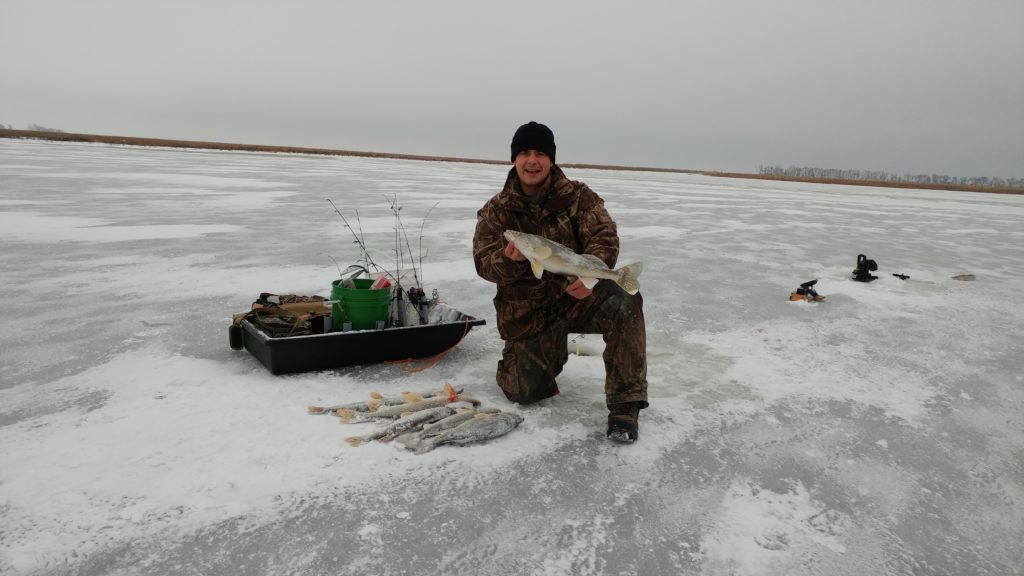 We created some waves last year when we posted this picture in early December.  A few out there even went so far as to call us liars and said that we were posting pictures from previous years to drum up interest and business in our website.  We would NEVER do that and take the integrity of this endeavor VERY seriously.  It prompted us to provide proof that we were doing what we were doing WHEN we said we were doing it.
The Newspaper doesn't lie!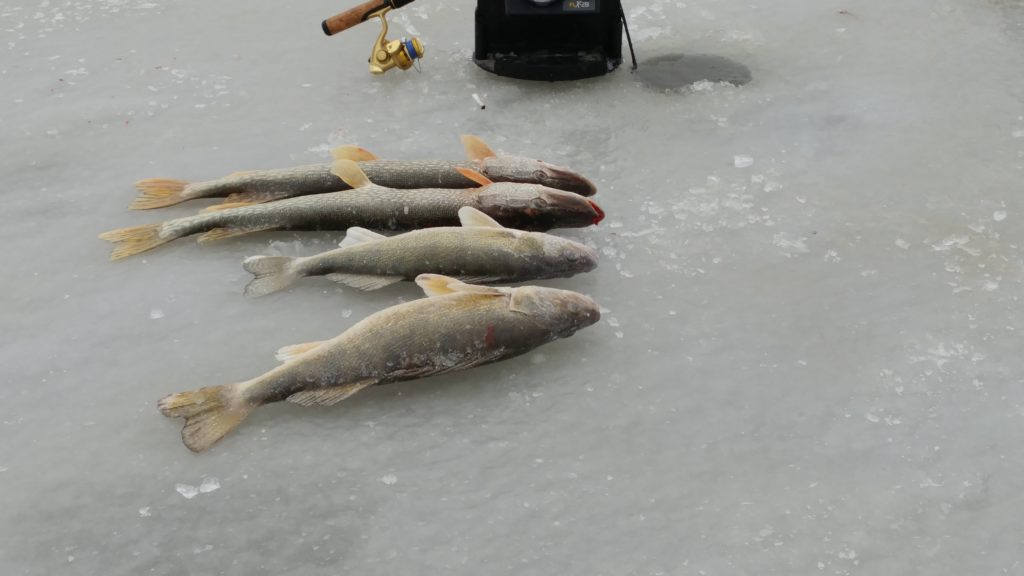 As things stand, as of this posting, we will beat that December 2nd date by WEEKS not by DAYS.  Our small water is locked up and has been for a few days now.  The sheltered bays on the Northern Feeder lakes have now locked up as well.  I would speculate that the 'crazy' ice fisherman could almost…
almost walk on one area.
With the forecast the next few days as it sits, I am going to put a November 14th as a first steps date for myself.  The Newspaper will be along for proof.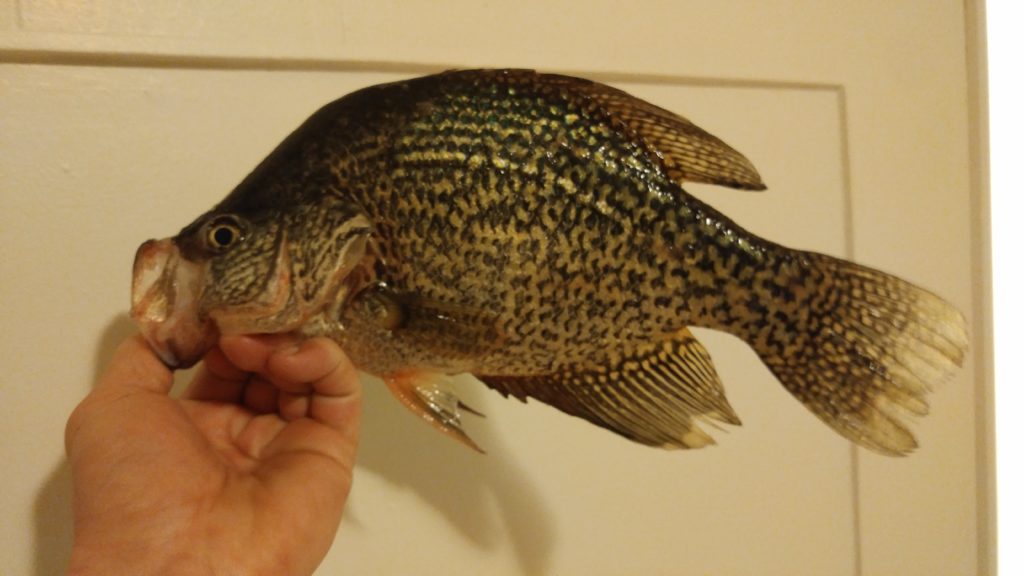 Seeing that we are that close to ice time, we want to go over with you, our dedicated readers, all of the options that Devils Lake Fishing Report can bring to you.  Some of you are new viewers and we wouldn't want a new viewer to miss out on anything that may interest them.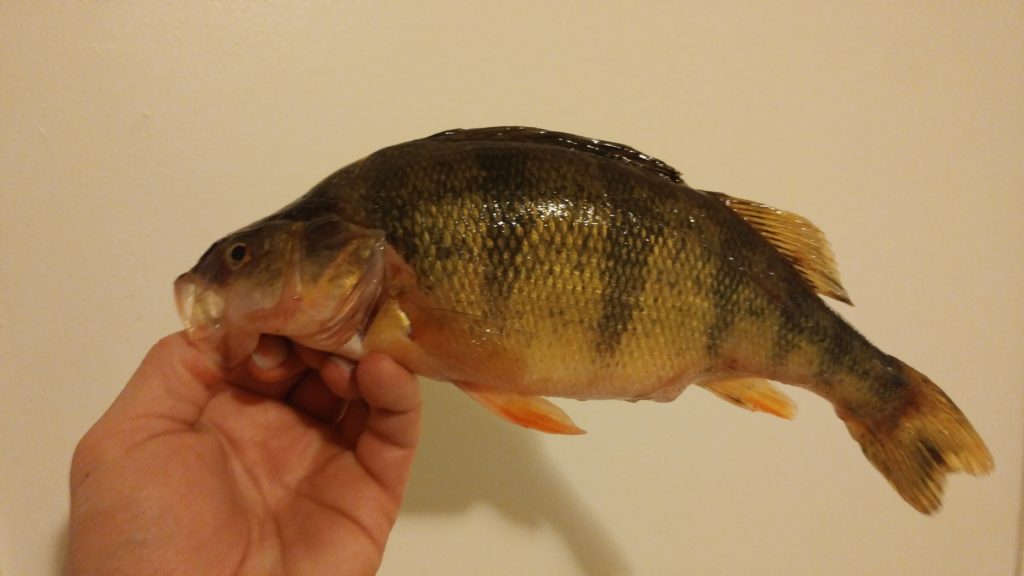 MEMBERSHIP HAS ITS PRIVILEGES!
We have worked hard to keep Devils Lake Fishing Report a free site.  We don't want to go to a subscription based offering and will do everything in our power to keep it that way.  We do, however, offer some options that provide a:
Little bit more!
DLFR offers Membership packages that really plug you in to the hotspots as they happen.  There are 4 levels of membership, each focused on a different range of visitor.
Platinum
The Grand Daddy of them all.
A Platinum Membership gets you everything we have to offer.  If you are a Devils Lake junkie, this is the Membership for you.  It gives you, upon purchasing a Platinum Membership, every Open Water AND Hard Water location that we offer.  It is limited to 20 and there are a few left but we wouldn't want any of you to miss out on that 'Platinum' opportunity.
It also includes some other interesting offerings along with the real time information.
They are:
With a platinum membership goes the whole deal.
Every Waypoint that we log in the Summer AND Winter will be sent directly to you upon logging them in the computer.  No more need to purchase waypoints, they will go to you automatically.
Consultations- with this level membership we will consult with you by email, phone, or in person at a sit down meeting and give you everything we have for when and where you want to fish.  You will have full access.
Elite Reports- our weekly elite reports will also be sent directly to you.
Year in review- our year in review packages from Summer 2017 and Winter 2016-2017 will be sent to you directly as you purchase your membership.
Gold
Also only 20 of these Memberships available at any given time.
Gold Membership is for the Open Water Junkies, the benefits include:
All of the benefits from the Platinum membership except this level is for Open Water only.
Year in review Summer 2017 and all of our Spring Waypoints from 2018 will be sent directly.
Every Open Water Waypoint from the 2018 Open Water Season.
Silver
Yup, you guessed it, 20 Silvers as well.
A Silver Membership is right up the Hard Water junkie's alley.  Get EVERY Ice Fishing Waypoint we log from the 1st day on 2-3 inches of ice all the way through Late March and Early April slush excursions.  As soon as we log them into our system, they will be sent to you immediately, before they are even offered on the site.  Jump start your quest, get a leg up on others to your Gold Mine day on Devils Lake.
This one is for the Ice Addicts.  The Silver Membership will cover the 2017-2018 Hard Water season.
All the benefits of the Platinum membership for Ice Fishing only.
Every Ice Fishing Waypoint we logged in 2016-2017 will be sent directly.
COPPER Membership
We offer the Copper membership for the tourist.  The group that comes to Devils Lake for the week or weekend.  Purchase it 3-weeks before your trip.  Stay abreast of the happenings before your trip and have a pocketful of locations to go to when you get here.  If you purchase your Copper Membership three weeks before your trip, your final week will cover your time here:
PERFECT!
All of the benefits for a membership but for one month only.
Upon purchase, the buyer then emails DLFR with the specified month in which they wan tot be enrolled as a member of DLFR.
For the duration of that month, the member receives all of the benefits of a Gold or Silver member, depending on month specified
Early Ice Packages
Every lake has its seasonal honey holes.  Places that hold fish at a certain time, every year.  That is where our Early Ice Packages come in.  They are 'GO-TO' locations that hold fish year after year.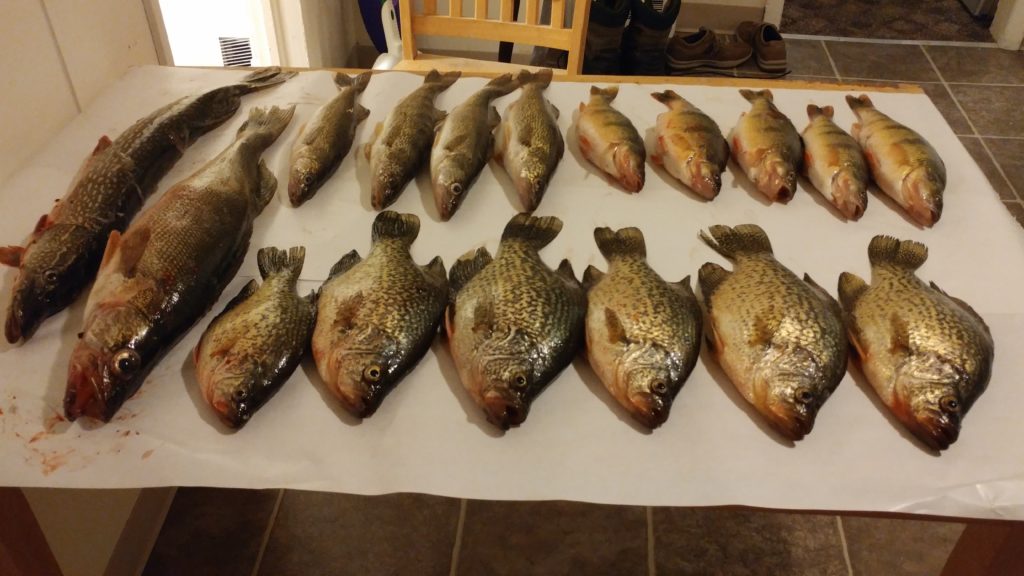 Start Points
There are those of you out there that enjoy the search, just like we do.  The thrill of finding the fish yourself drives you.  We relish in the discovery.  We also live here and fish this wonderful fishery almost every day.  For those of you that come from afar but want to:
Do What We Do!
Start points is for you.  Identify the location on the lake where you want to begin your search, purchase it, and begin your Gold Mine excursion!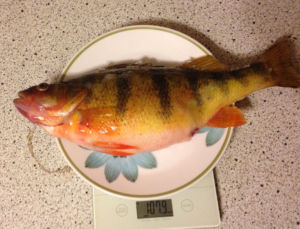 Fringe Points
Fringe points are locations that are just on the 'fringe' of being in the Early Ice packages.  We have caught enough fish there, year after year, to go back and check.  However, they just aren't consistent enough to be year-after-year spots, they are close…
just on the Fringe!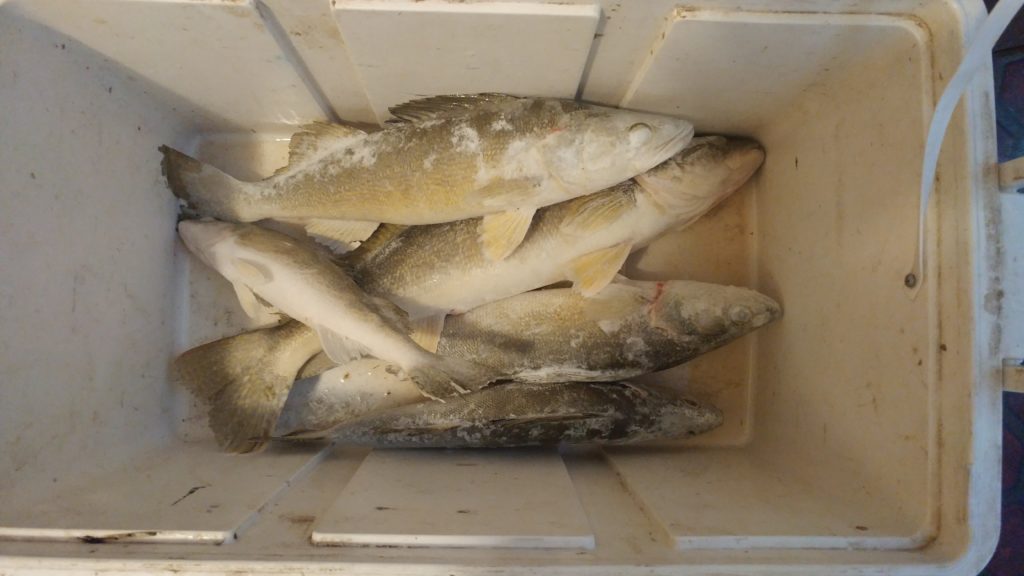 Sunken Farmstead
The catastrophic rise of Devils Lake over the last 30 years inundated tens of thousands of acres of land.  Within that land were many occupied dwellings and old farmsteads that had to be abandon.  We offer many locations of those areas where human activity has now made for wonderful fishing habitat. Peruse our DLFR Sunken Farmstead catalog and purchase the areas on the lake where you would like to fish.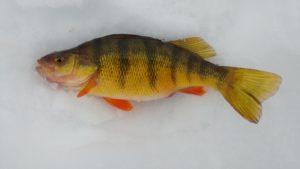 Flooded Timber
Devils Lake's shoreline was once littered with trees, many of those trees are now unreal fishing habitat.  Go get them, there are always fish in the trees!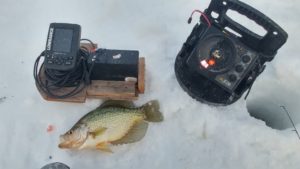 Gear up, get ready, Ice is coming A LOT sooner than you might think!!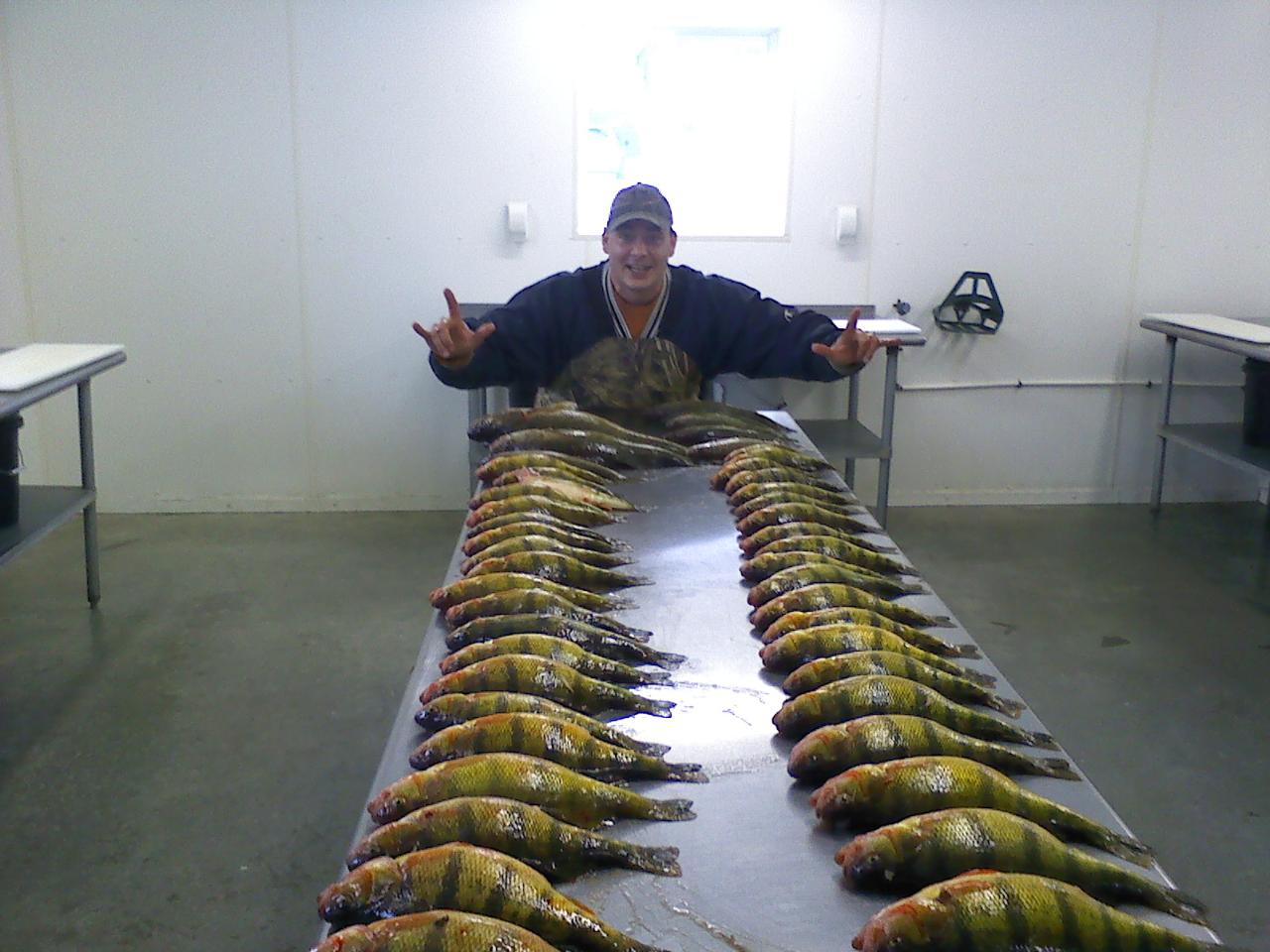 Good Luck Out There!!
Hold On To Your Rod!!
And..
Turn Fishing Into Catching!!
With…
DevilsLakeFishingReport!!