Our Viewership Input Is Vital To Our Mission!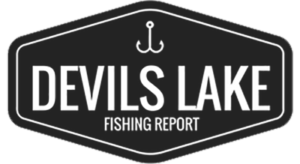 We appreciate everyone of our readers, without you we wouldn't be doing what we are doing.  We value every opinion, every piece of constructive criticism, and even the destructive criticism.  It all make DevilsLakeFishingReport better for everyone.
We are working on setting up our Summer Posting schedule.  We had a pretty good line up for the winter:
Monday- Weekly Fishing Report
Tuesday- Fish Behavior Fish Activity
Wednesday- Weekly Ice Conditions Report
Thursday- Trending….NOW!
Obviously for the open water season that is starting to get into full swing, we have to change things up as Ice Conditions aren'r very relevant on a 90 degree July afternoon.
Give Us Your Best Shot
We have collected input from many different sources, at this time we want to know what you want to know.  What features within a days post would you like to see or if you have a running topic that you think could be a day of the week recurring commentary, give it to us.
We can service you, the Devils Lake Fisherman, if we don't receive your opinions and input.
SO we don't get a bunch of repeated contributions, the ideas we have so far are:
Recipes, Clothing, Gear, Rigging Different Set ups, Sunday Sermon, Wines to Pair with Recipes, How To's, Fish ID/Bird ID, Winds Impact, Weather Forecast and Fish Effects, Weather's Impact on Fishing.
All great stuff and we will surely implement a lot of it.
If we receive and use one of your ideas and it is different than one of the above, you will win our 2016 Summer Waypoint Year In Review Package.
So……
Fire Away!!
Good Luck Out There!
Hold On To Your Rod…
And…
CATCH MORE FISH!!