He's Almost Black, Beautiful Coloring!

Sometimes you get a Walleye or a Perch or even a Crappie for that matter that have a little bit of a different tint to them. Out east, in the much deeper water, it is usually really pale. Today we got one that was almost Black, very dark. A little bit bigger and he would have gone on the wall, now he is going to be dinner!!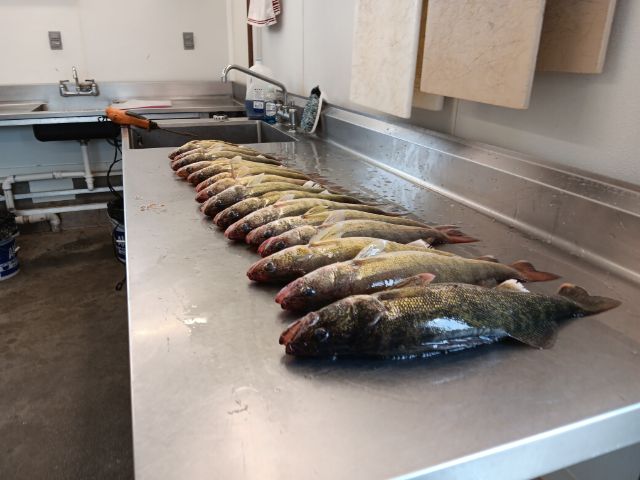 A little better size today and I think this mini cold front might we wearing off a little. We were in 20-30 feet again today and white spinners were the base color with, of course, worms!
Good Luck out there!
DevilsLakeFishingReport!
Fishing Into Catching!

Since 2016!