1 Shallower/1 Deep!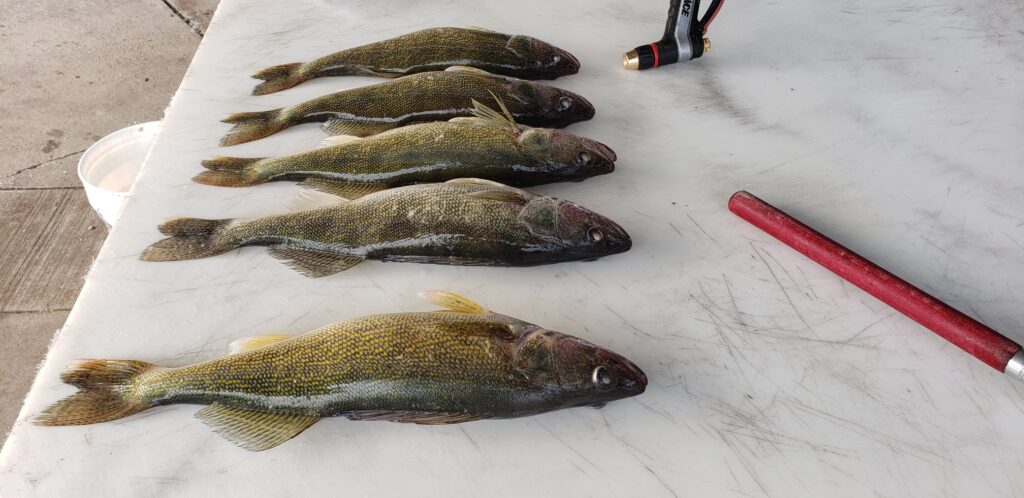 Two spots were really fishy this morning and we were off the water before the wind really picked up, albeit loading the boat back on the was a little tricky!
Under 20 feet and over 30 feet, fish in both spots.
The ones we kept were 16-19 but we threw bac quite a few that were in that 14-16 range so there are plenty of fish in both spots.
Purple and Gold were the 2 colors that worked today!
Good Luck out there!
DevilsLakeFishingReport!
Fishing Into Catching!

Since 2016!