Going To The Depths!
With Some Shallows In The Mornings!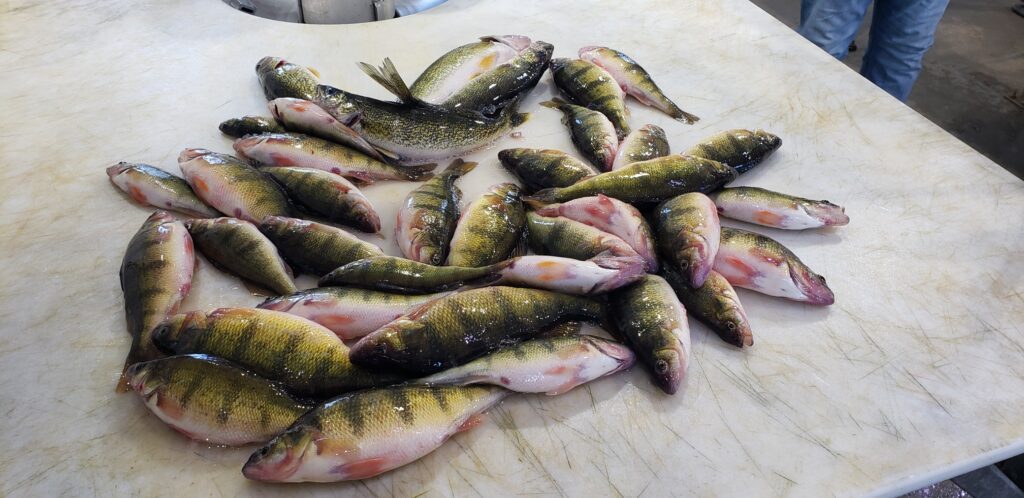 As the calendar changed to February and the days are getting longer, the 'winter doldrums start to kick in. I actually love fishing in February as over the years, we have had some of our most memorable bites in this month. In December and January, at times it can seem almost easy when the bites are good and the fish are still pretty willing. As the fish get hit pretty hard, the really good bites are a little further between, but they also seem that much sweeter!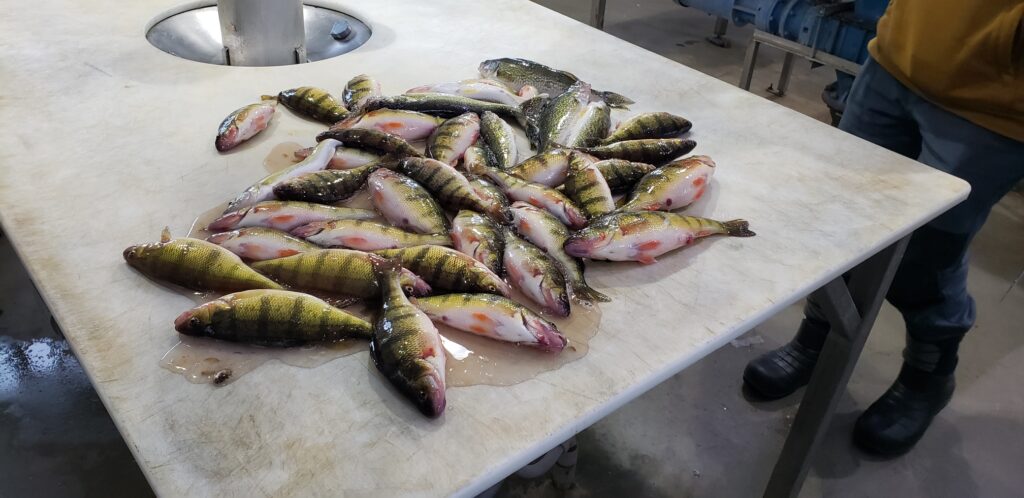 We also start finding ourselves spending more time in the deeper and deeper waters to find our better fish.  This year is no different as 30+ feet of water is where we are really starting to get into most of our fish. The ultra-shallow stuff is still producing a little, but those bites are getting shorter and shorter and a lot less intense and the deeper water bites are getting more frequent.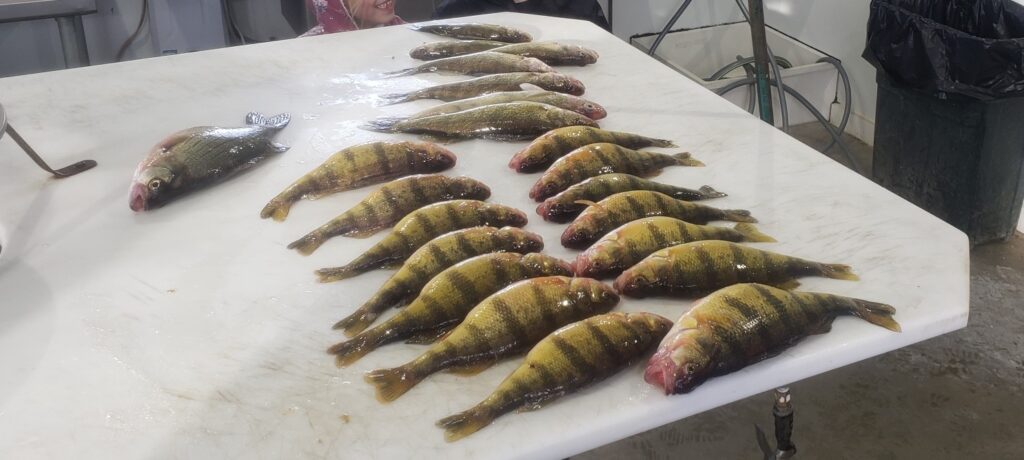 Depths!
Finding a lot more fish now in those deeper spots and pretty soon we will be dedicating almost all of our Perch searches in the basins. Spending more and more time over 30 feet and less time in the shallower areas. Even the Walleye bites seem to be drifting deeper as well except for a couple of instances. There are always good fish shallow in the Western portion of the lake so when we are over there it is always good to stay a little shallower.
Half an hour to an hour in the early morning to see what we see and then it is to the old shorelines and deeper.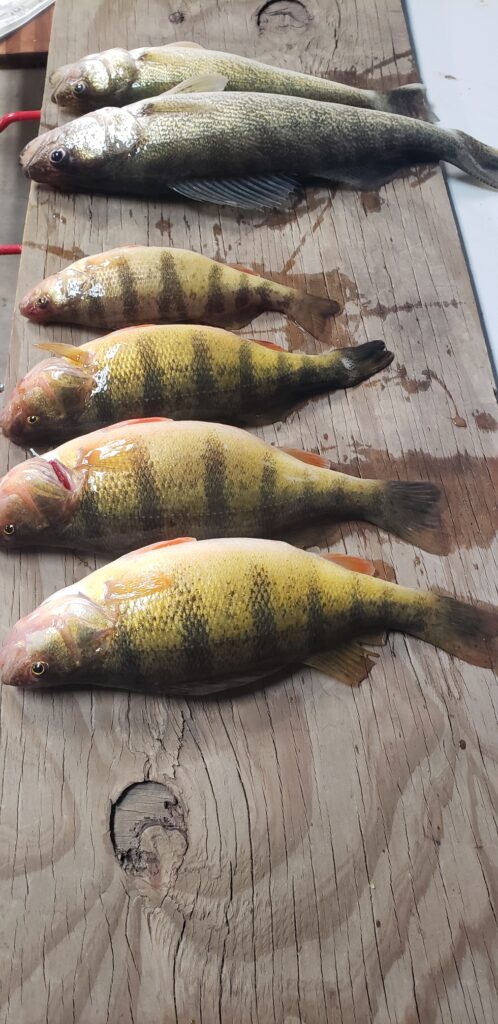 Colors and Lures!
More tungstens and smaller lures, even a little 'full minnow' for good measure! The Gold Bad Bo has been good as well as the orange and pink Bad Bo. I like this lure as it is subtle and works a lot like a miniature version of the Varmint. For our shallow bites, at least one person should be ripping. The ripping bites can be short but very intense and when we are walleye fishing or shallow perch fishing, we always have at least one person with a ripping rap.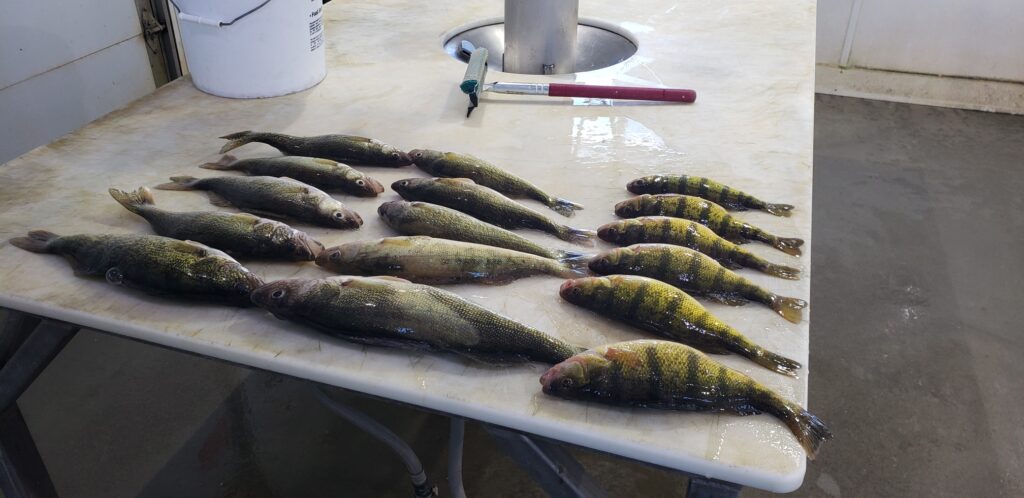 Good Luck out there!
DevilsLakeFishingReport!
Fishing Into Catching!

Since 2016!