Enter The Deep Freeze!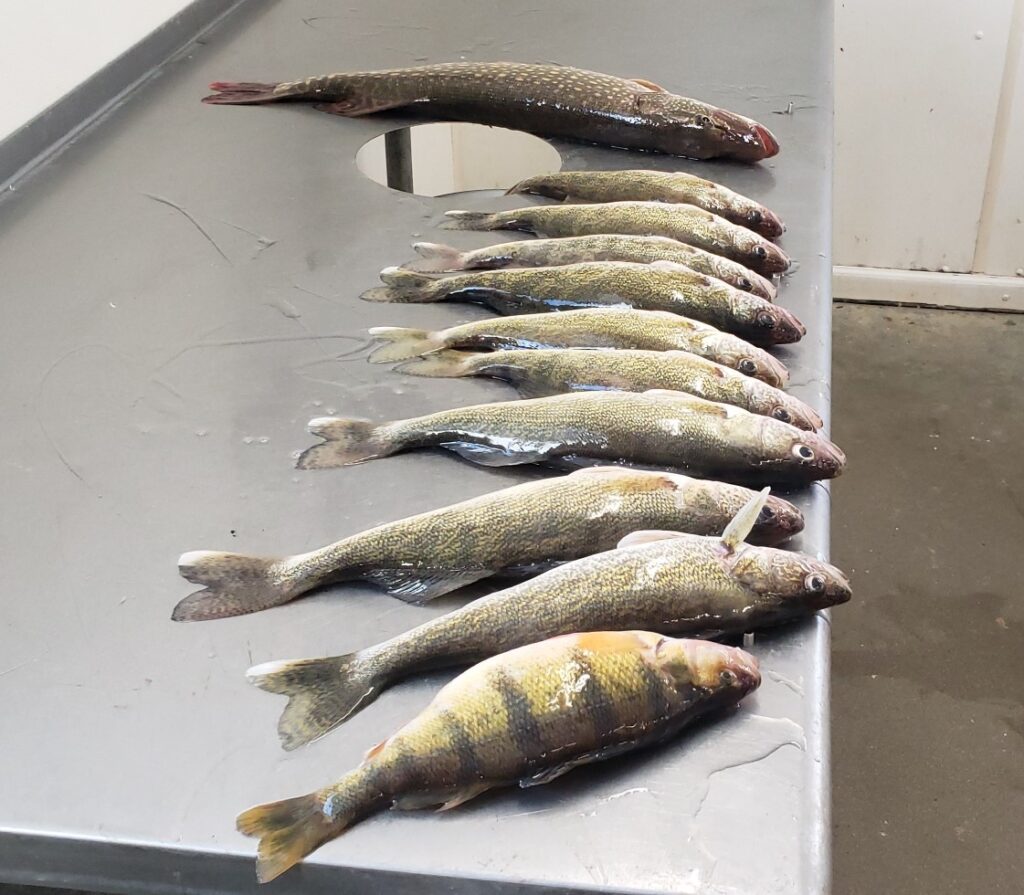 When we really get into Winter on the northern tier of North Dakota, you know the deep freeze is coming. We have had a pretty mild Winter up to this point but the last few days, that has changed big time!
Actual air temperatures as low as -24 and we are thanking the guy upstairs that we haven't had wind. It's the kind of cold that takes your breath away.
Surprisingly, we are still catching quite a few fish, and on some days a lot of them. A lot more basin searching has gotten us quite a few good ones and we are still seeing quite a few shallow as well.
The length of the shallow water flurries are getting shorter and the shutdown more pronounced, but still getting a few and they are usually pretty good ones.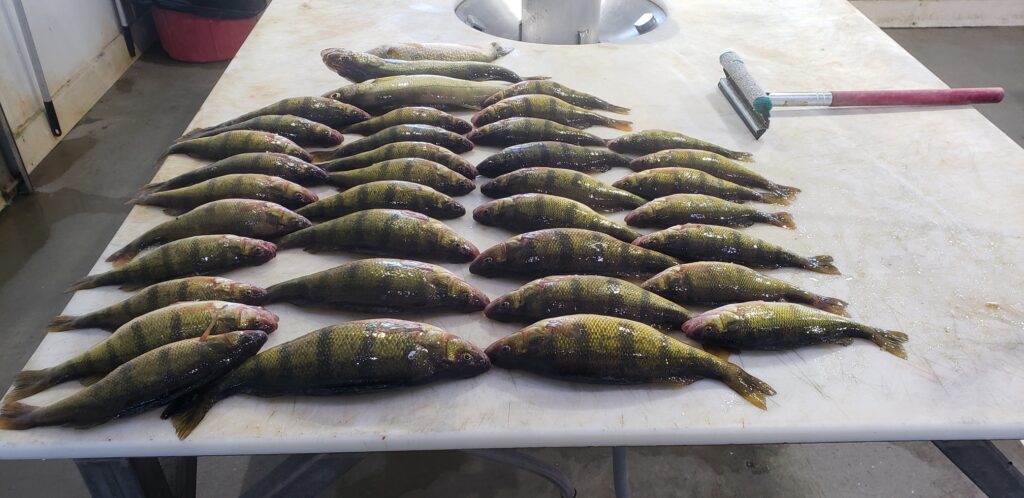 Depths!
This is a wide range right now as a lot of fish are coming, this will come with a very large range of depths as well. In the early hours of the morning, most of our Walleyes and Big Perch are coming in 9-20 feet of water and they are usually pretty aggressive. However, by about 10:00, that shallow bite has waned, and we are having to drift deeper.
The next depth range to look to is that 25-35 foot areas as there seems to be a lot of mid-day fish in this depth zone. They might not be as aggressive but there are a lot of them and eventually, a few of them will bite.
Those 'ABYSS' Areas!
We are still seeing quite a few fish in those 35+ foot areas and we expect to see even more as the Winter drags on. Mid-February is usually 'deep' territory, and we expect to see the same this year!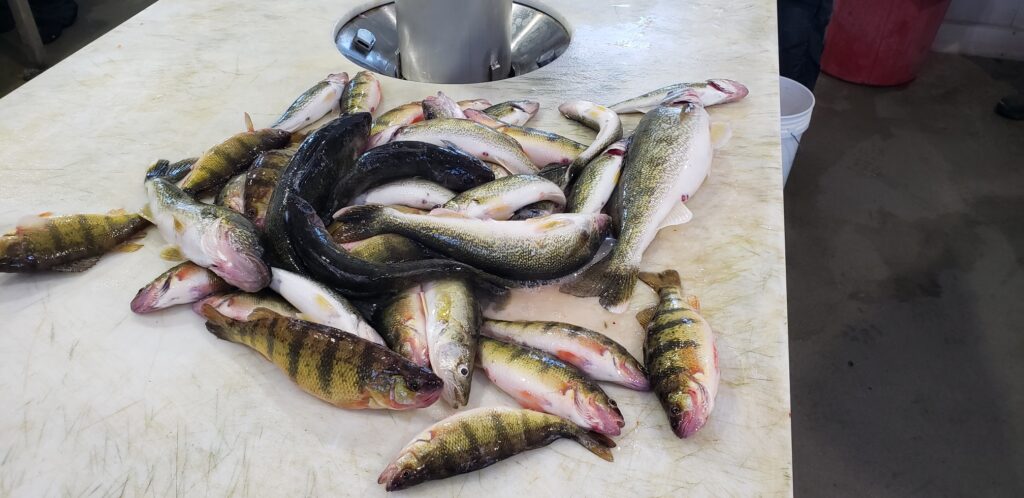 Colors!
The Varmint, both Gold and Wonderbread w/Gold back have been really good the last week, long with Buckshots in Wonderbread, Pink, and Green. We have been using a lot of Ripping raps for the shallow fish, mainly under 15 feet.
We haven't had to rely on tungstens a whole lot and in this fisherman's opinion, that is ok by me.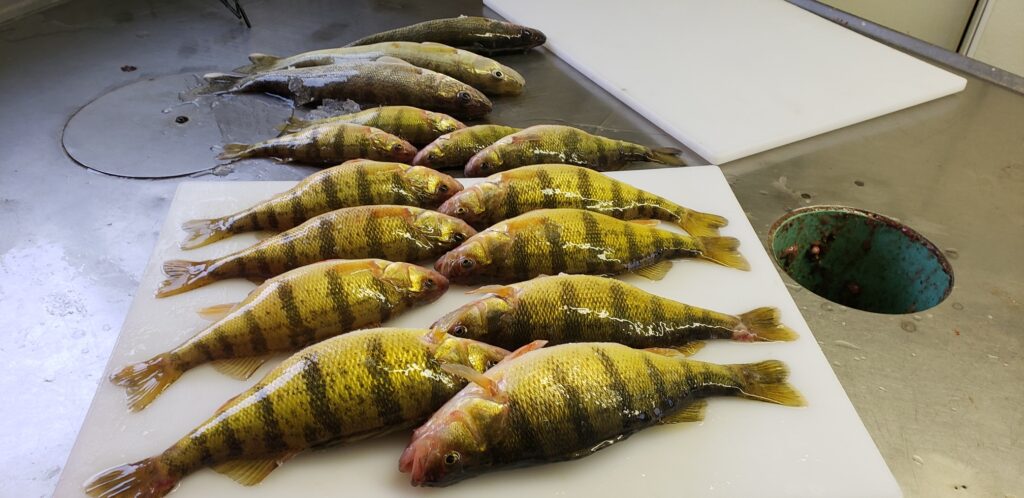 Good Luck out there!
DevilsLakeFishingReport!
Fishing Into Catching!

Since 2016!