Thought They Would Go Off Before The Storm!
Not So Much!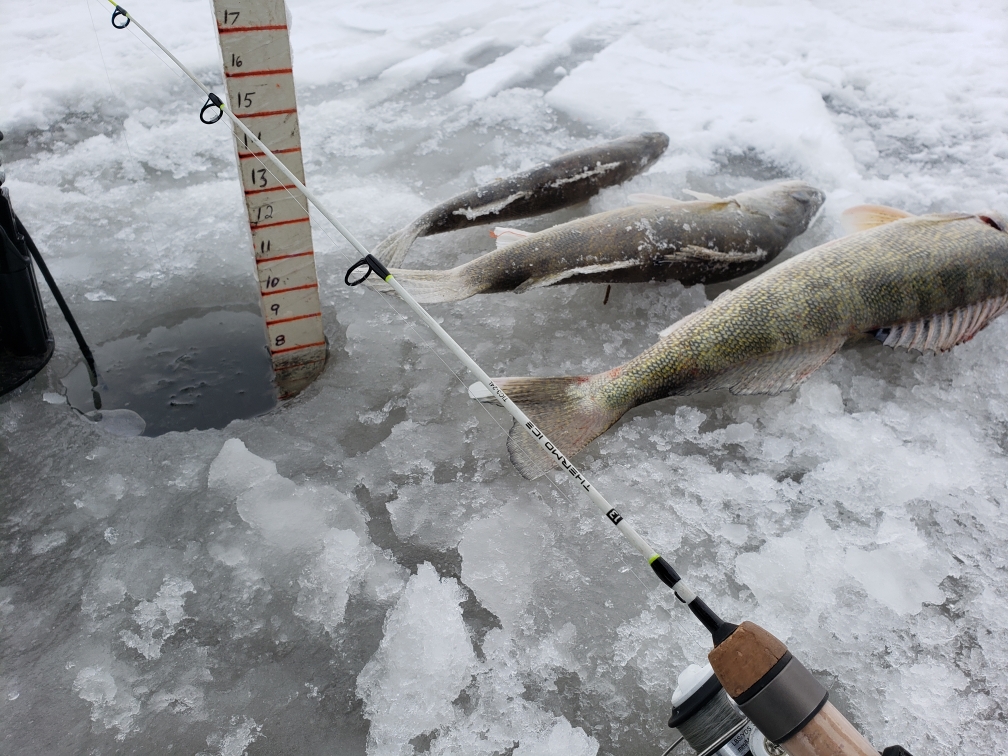 We really thought these Walleyes would go off with the coming storm.  That was not the case as we saw plenty of fish on the Livescope and Vexilars, they were just very lethargic.  The only thing we could get them to bite was on the plain hooks with bobbers.  They would come in to investigate the buckshots but once we moved it even a little bit they scrambled.
Storm Going To Be Problematic!
I will say, this could be one time where having a lot of open water out there still might be a saving grace.  The forecast 24 hours ago had us getting 6-10 inches of snow but that has been pulled back a little to 4-7 inches.  Still, 7 inches of snow on top of very thin ice is a recipe for disaster.  Following the heavy snow will come gale force winds approaching 45 mph.
Hope that wind blows the snow off and breaks up some of the thinner iced areas.  If a pile of snow sticks on thin ice, those areas are going to be trouble spots all winter with weak spots and slush.  We will be watching this one very carefully, keep your fingers crossed that we are on the low end of predicted totals.
Good Luck out there!
DevilsLakeFishingReport!
Fishing Into Catching!!

Since 2016!