Cold Front, Hot Walleyes!!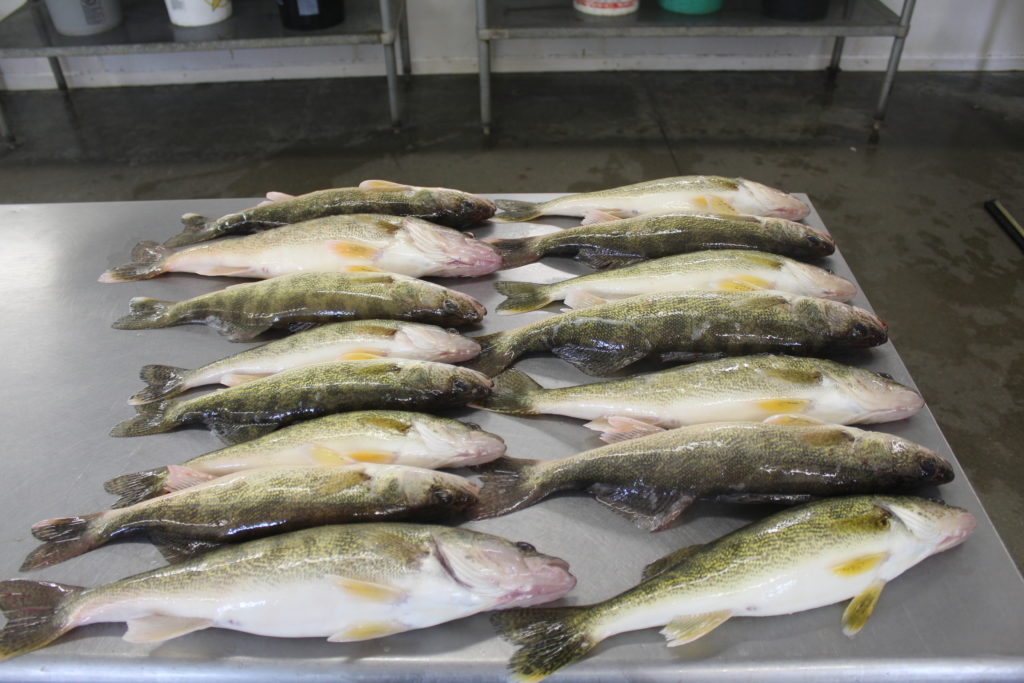 The weirdness of something not sticking with the norms takes a little getting used to.  In a normal year with water temps where they are at, we wouldn't worry too much about getting on the water early.
We would be sleeping in and targeting the late morning and the afternoon to let that water warm up into the high 50's and low to mid 60's.
This year has been anything but 'run of the mill'.  This found us up early Saturday and launching before 7 onto one of the Northern Feeder lakes.  It was breezy and about to get downright windy so we wanted to maximize our time on the water in case we got blown off.
Water temps with this 3-day cold front had dipped to 53.7 in our target area and I was skeptical that our luck of early biting Walleyes would hold out.  Well, second fish of the day proved that the weirdness of 2017 would persist.  We boated 15 Walleyes all over 15 inches, had uncountable Pike, and 7-10 White Bass.
It was a very eventful morning of fishing, when we left the water between 10:30/11:00, I was glad we got up early as the water was getting rough and the launch was getting packed.
How We Got Em
SHALLOW!
That's how.  If water temps aren't effecting the Eyes right now, this factor sure is.  We found our Walleyes in tight to the shoreline, 1 to 4 feet of water.  Quick retrieves garnered only pike, however, if a guys slowed his retrieve down just a tad, the Walleyes would hit it.

Hit What, You Ask?
Hot Steel seems to be the hot color on Devils Lake right now.  It has out fished all of our other #5 and #7 Scatter Raps.
Bleak used to be a go to color and an automatic lure.  At the moment, on the Big Devil, that lure seems to be the ole "HOT STEEL"
Purpledescent has been another color that has performed surprisingly well.  From this point on, we will be sure to have plenty of extras of these in the boat with us as the Pike are still on the rampage and lure replacement is required about every 40-50 casts.

Technique Alternatives
Trolling on the Northern Feeder lakes has joined pitching and slip bobbers as a very effective form of catching Walleyes out there.  We fielded several reports of trolling with cranks being very fruitful in those smaller bodies of water already.  We ourselves have experienced positive results from pulling spinners draped on the outside of our boat while pitching and one report of good trolling action came from a very reliable source so we have to trust the validity.
White Bass Are Crushing Cranks!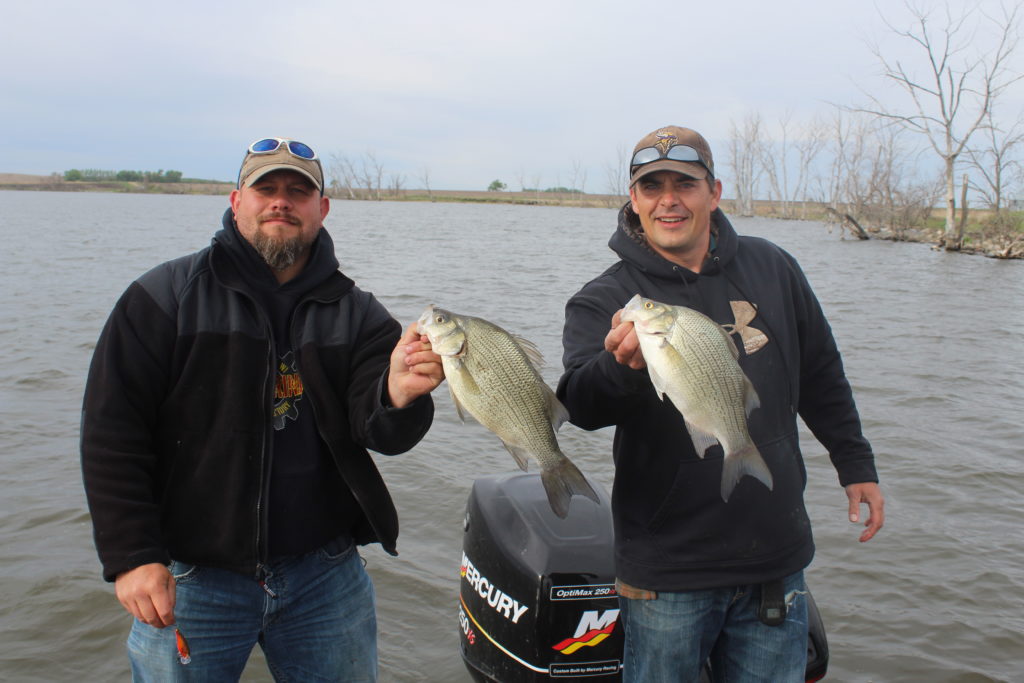 The White Bass populations seem to have returned to good numbers after a few years of numbers maybe being down a little.  We had numerous spots where we had on doubles and there were a lot of White Bass hits.  Maybe not the top 1 or 2 target fish on the Big Devil, but still fun to catch.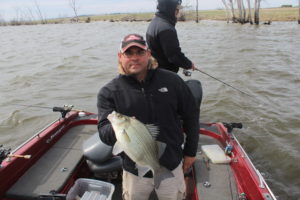 All Things Point To…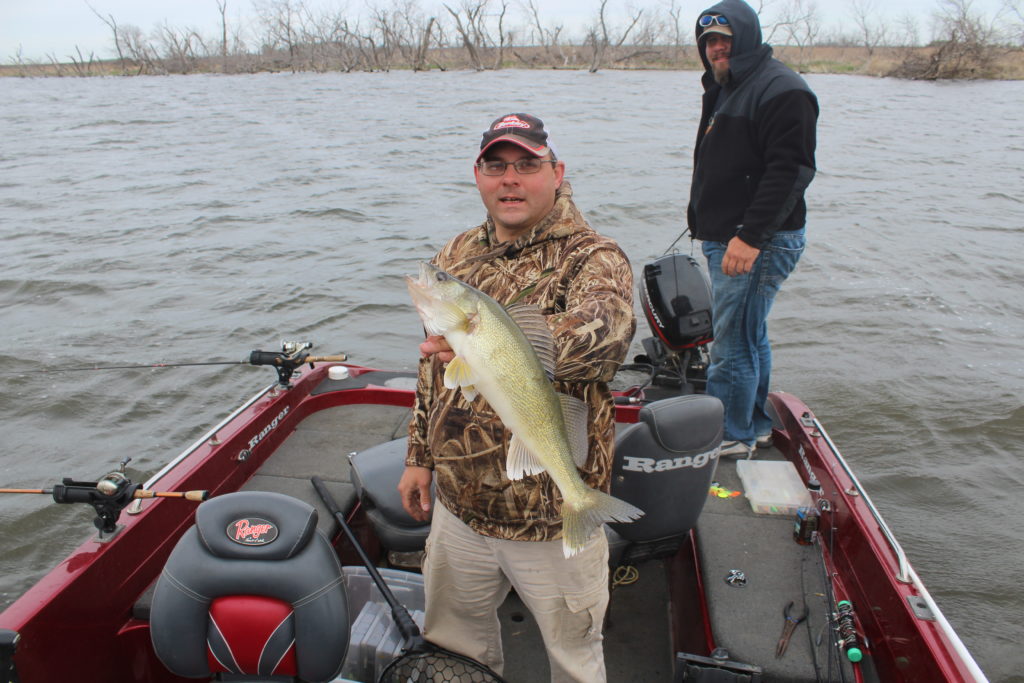 All indications from how this year's Spring Fishing has progressed point to an unreal Open Water season.  A lot of fish, and good fish, are coming out of the basin.  As water warms and the post-spawn lethargy leaves ALL of the fish, we look for things to get even better.
Stay tuned…
Good Luck Out There!
Hold On To Your Rod…
And…
CATCH MORE FISH!!